The Chinese marque offers four distinct crossovers.
Chinese car brand Chery Auto, distributed by United Asia Auto Group Inc. (UAAGI), made its comeback in the local market in 2019 with a lineup of crossovers only.
The reason behind that is that Chery Auto Philippines thinks that owning a crossover in the country is highly ideal and practical. Come to think of it, various areas in the country are flood-prone which can cause inconveniences for many motorists. Moreover, Flooded areas can significantly increase travel time and damage vehicles.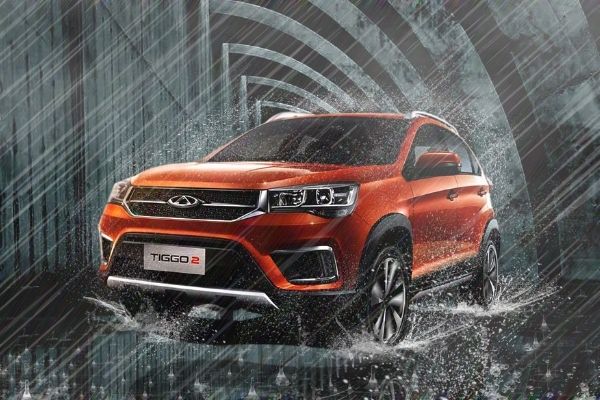 The Chery Tiggo 2 Subcompact Crossover
Chery Auto Philippines said that crossovers are versatile and they are said to be an evolution from sedans. This type of vehicle can comfortably fit five and up to seven occupants while still offering relatively larger cargo space. Thanks to its unibody frame construction, passengers can enjoy the comfort that is usually provided by a sedan.
These Chery crossovers also come with a higher and ground clearance and ride height which can provide better visibility in the event of a calamity. The rated ground clearance for these Chery automobiles is at 210 mm and have water-wading depths of as much as 600 mm, which are higher than most in their segment.
>>> Related: Comprehensive guide for Chinese car brands in the Philippines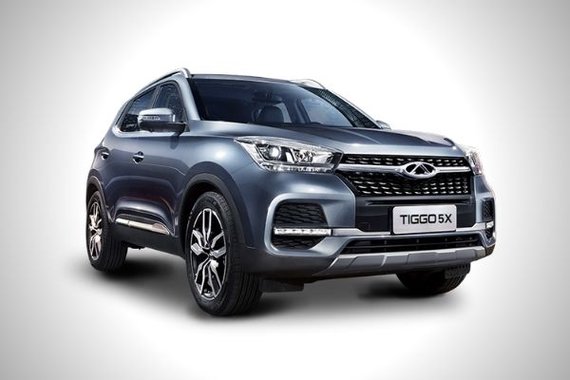 The Chery Tiggo 5x Subcompact Crossover
Chery Auto Philippines currently offers a total of four crossovers. These include the Tiggo 2 and Tiggo 5x subcompact crossovers, Tiggo 7 compact crossover, and 7-seater Tiggo 8 midsize crossover.
Powering the Chery automobiles is a 1.5-liter inline-four gasoline engine, while the Tiggo 7 and Tiggo 8 are both turbocharged. The engine can be paired with either a manual or automatic transmission.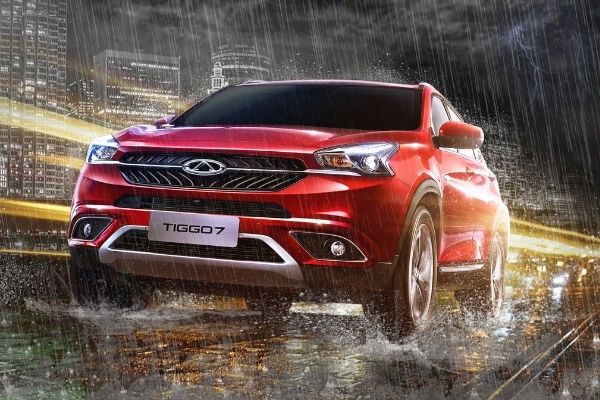 The Chery Tiggo 7 Compact Crossover
Chery PH says the Tiggo crossovers don't only offer practicality, but also a touch of luxury which can normally be found in higher-end models. These features include a 10-inch Ultra-high-definition (UHD) touchscreen, foot-sensing automatic power tailgates, automatic LED headlamps, LED taillamps, cruise control, Smart Key Entry System, 6-way power-adjustable seats, LCD instrument panel, panoramic sunroof, leather seats, and much more.
As for safety, all Chery models are equipped with six airbags, front and rear radar-based driving aids, and a full suite of electronic driver-assist systems such as hill start assist and hill descent control.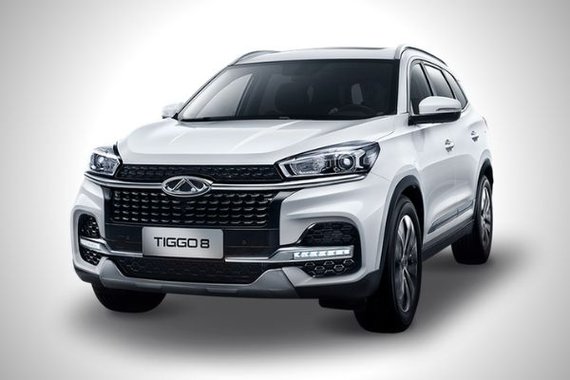 The 7-seater Chery Tiggo 8 Mid-size Crossover
On top of these features, Chery Auto Philippines offers an industry-leading 10-year/1,000,000-km powertrain warranty with a 5-year general vehicle warranty. In addition, the Chinese car brand is also offering a 3-year free preventive maintenance service (PMS) and 3-year roadside assistance for all Tiggo models.
Base model pricing starts at Php 695,000 for the Tiggo 2, Php 818,000 for the Tiggo 5x, Php 1,195,000 for the Tiggo 7, and Php 1,280,000 for the 7-seater Tiggo 8. Easy-own financing promos are available with down payments as low as Php 15,000 and monthly payments as low as Php 5,635 (subject to bank approval).
Here at Philkotse.com, we value your interest in the automotive industry. Visit our website to find out more.
Know more about Chery Tiggo 2 2021

<p>The Chery Tiggo 2 is a crossover brought into the Philippines by the United Asia Auto Group Inc. (UAAGI). It is the entry-level model among the brand&rsquo;s vehicle line-up. For its price, Chery Auto Philippines did not skimp on its exterior and interior features. It comes with a modern and composed exterior design, as well as a well-thought interior layout that has a youthful vibe. The Chery Tiggo 2 primarily caters to those looking for the ideal city driving vehicle that competes against other subcompact crossovers in the market. It boasts of its extraordinary trafficability with its high ground clearance and naturally aspirated engine, all for an attainable price range. The Chery Tiggo 2 is offered in two variants with manual or automatic transmission options.</p>

Rex Sanchez
Author