The COVID-19 pandemic continues to take a toll on the automotive industry.
After months of battling the COVID-19 pandemic, it is not a surprise for us anymore that many industries will be affected negatively. In fact, new-vehicle sales in Southeast Asia dramatically decreased by 40 percent in March 2020 alone – this is the biggest monthly drop-off in the past decade according to Nikkei.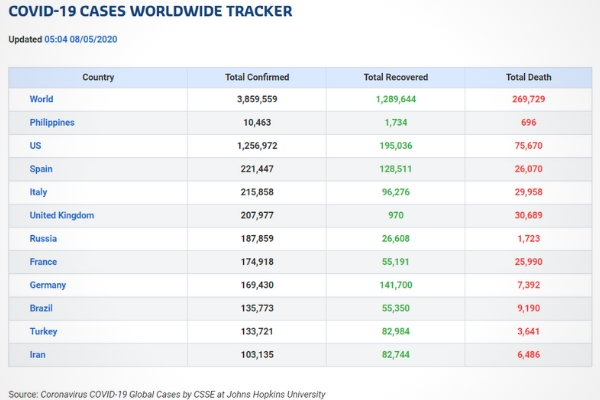 Confirmed COVID-19 cases as of May 8, 2020
The Philippines suffered the biggest drop in car sales in Southeast Asia with 67 percent – selling only 12,104 vehicles. The biggest factor to consider for this unwanted occurrence is the COVID-19 pandemic that forced many Filipino car buyers to stay at home.
In addition, many car dealerships in the Philippines, mostly in Luzon, temporarily suspended their operations in response to the Enhanced Community Quarantine imposed by our government. This is an initiative to further prevent the spreading of the new coronavirus.
Many car dealerships in the Philippines are already preparing for their reopening set around May 16 with a "new normal" condition. With this, social distancing will still be prioritized to ensure the safety of their valued customers and employees.
>>> Related: Nissan PH dealerships reopen in GCQ areas, implements new SOPs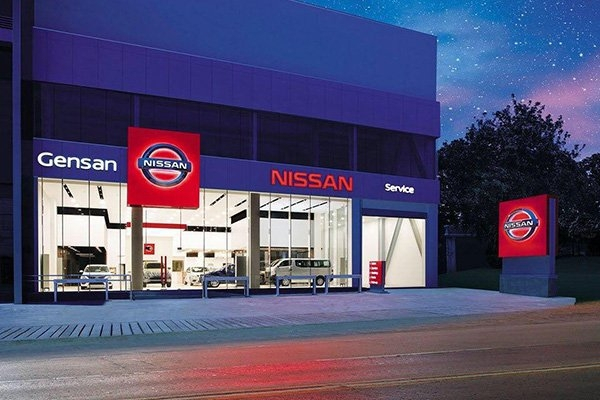 Some dealerships in the Philippines are now fully operational like this one in General Santos City
>>> Related: PH Q1 2020 auto sales from AVID down by 34%, and we're not surprised
Malaysia comes second in the Southeast Asian list with a 59 percent drop in car sales – selling 22,487 vehicles. Thailand comes third with a 42 percent sales plunge with 60,105 vehicles in March alone.
Lastly, Indonesia, Southeast Asia's largest auto market in terms of volume, had a 15 percent sales plunge in its March sales.
According to the data Nikkei released, auto sales have undershot year-earlier numbers in Southeast Asia for six months. based on data from national industry groups and other sources.
But the March drop was steep compared with the 4% contraction in February. Sales in the first quarter of the year retreated 21%.
Here at Philkotse.com, we value your interest in the automotive industry. You can visit our website to find out more.

Rex Sanchez
Author