AVID said that it would take at least 12 months for the local industry to recover from COVID-19.
With the negative effects of the Taal Volcano eruption, COVID-19 outbreak, and temporary suspension of operations of car dealerships in the country, it is not a surprise that car sales will dramatically plunge.
In fact, the Association of Vehicles Importers and Distributors, Inc. (AVID) recorded sales of only 14,404 units in Q1 2020, representing a 34.4 percent drop compared to the same period last year.
"The local industry is reeling from this invisible enemy as vehicle manufacturing, importation, distribution, and maintenance have stopped completely. Demand has likewise declined as consumers spend on more urgent needs. With this disruption, we estimate that car sales may drop by around 40% for the year," AVID President Fe Perez-Agudo said.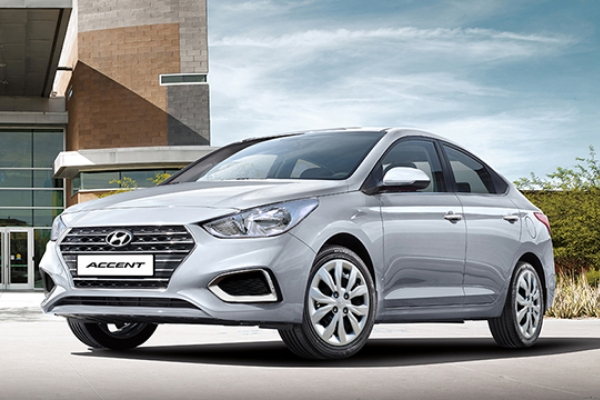 4,506 Hyundai Passenger Cars sold versus the 7,848 PC in the same period last year
>>> Related: Online car buying will rise after COVID-19, but won't be permanent
"The industry is no stranger to adversity but this pandemic will be our toughest challenge yet. We estimate that it would take at least 12 months for the local industry to recover once the ECQ is completely lifted. There will be a 'new normal' and we must be quick to adapt since Filipino consumers will be even more prudent and looking for more value in their purchases," Ms. Agudo added.
In the Passenger Cars (PC) segment, AVID recorded a 43 percent decline in Q1 2020, while in the Light Commercial Vehicles, year-to-date sales dipped by over 29 percent. Lastly, in the Commercial Vehicles (CV), sales declined by 62 percent to just 92 units over the period.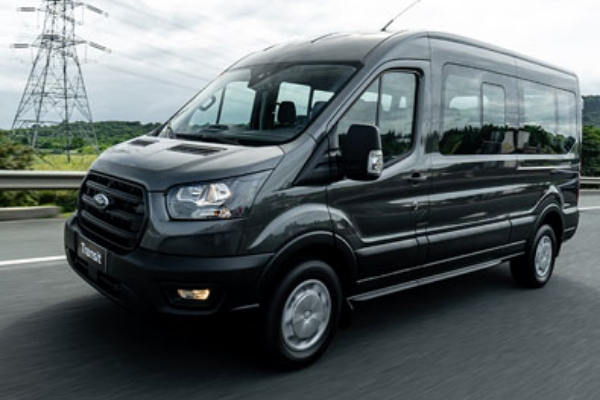 Ford Group Philippines Inc. leads the Light Commercial Vehicles segment with 579 units sold from February 2020 to March 2020
>>> Related: Will car sales go up as a result of COVID-19 pandemic?
The Month-on-Month Sales record 48 percent decline in the Passenger Cars segment, 62 percent sales dip in the Light Commercial Vehicles, and 90 percent decline in the Commercial Vehicles segment which results in a total of 58 percent decline in car sales from 6,262 units in February to 2,649 units in March.
Despite the inconvenience the auto industry in the country is facing, many members of AVID have joined the nation's battle to fight the COVID-19.
Ford, Isuzu, and Suzuki have provided transport services to frontliners while Honda and Toyota lent some of their vehicle units to health workers. Some have donated personal protective equipment (PPE), masks, gloves, etc. to COVID-19 quarantine facilities.
Here's a list of AVID members included in the computation of data:
Auto Nation Group (Chrysler, Jeep, Dodge, Mercedes-Benz)
British Bespoke Automobiles, Inc. (Rolls-Royce)
British United Automobiles, Inc. (Lotus, MINI)
DBPHILS Motorsports, Inc. (Aston Martin)
Ford Group Philippines, Inc. (Ford)
Hyundai Asia Resources, Inc. (Hyundai)
Motor Image Pilipinas, Inc. (Subaru)
Legado Motors, Inc. (GAC)
PGA Cars, Inc. (Audi, Bentley, Lamborghini, Porsche)
Scandinavian Motors Corporation (Volvo)
Suzuki Philippines, Inc. (Suzuki)
Triesenburg Auto Corporation (Kinglong)
The Covenant Car Company, Inc. (Chevrolet & MG)
JAC Automobile International Philippines (JAC)
Here at Philkotse.com, we value your interest in the automotive industry. You can visit our website to find out more.
Know more about Hyundai

Philkotse.com offers a wide variety of Hyundai cars. From fuel-efficient vehicles to big family automobiles, browse through countless selections that will not only satisfy your needs but your budget as well. Furthermore, stay updated with the latest news, updated price list in the Philippines, automobile reviews, and information about your favorite Hyundai model.

Rex Sanchez
Author