Model names made from a bunch of letters might have more to it than you think.
Before discussing the crux of the matter, let's get one thing straight first. Cars and the automotive world in general are technical. Car production after all involves a lot of engineering, technical design, and many other bodies of knowledge.
So as a result the automotive world is rife with acronyms. This of course includes the product end of the industry, which includes marketing and the model names of cars. Besides that, many tuning and development entities and sub-companies also use acronyms for their names because their real names are long, and having an acronym is easier to say, or it's just plain cooler and easier to market.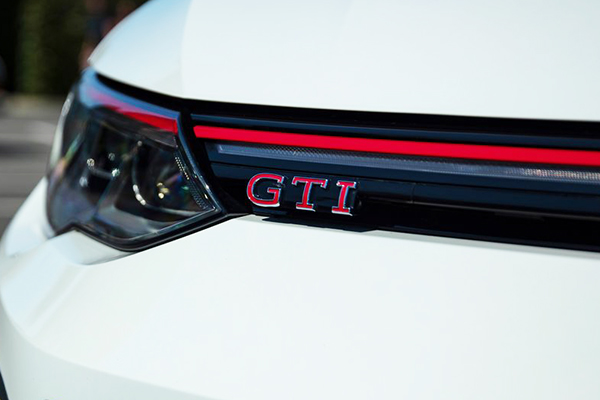 Just saying, GTI is faster than saying Grand Tourer Injection every time
So what do these acronyms mean? What does WRX stand for? What does NISMO even mean? What's the meaning of GTR? Let's explain those and many others shall we?
What does WRX STi stand for?
One of the famous abbreviated car model names you've probably heard is the Subaru WRX STi. So what does that stand for?
Well WRX stands for "World Rally Cross." Subaru gave this particular Impreza variant this name because these came with technologies that were based on the famous Subaru rally cars like the Subaru Impreza WRC, which competed in Group A rallying. That meant that most WRX cars had stiffened suspension systems, turbocharged boxer engines, and many other enhancements.
STi on the other hand stands for "Subaru Tecnica International" and it's the Japanese' car brand's in-house tuning company. In short, it's exactly like what Gazoo Racing is to Toyota.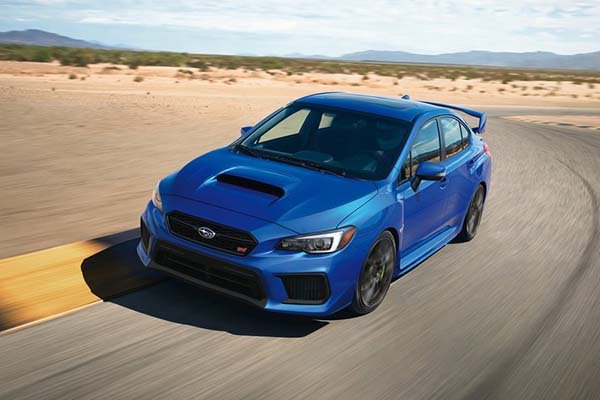 The Subaru WRX STi
That said, a WRX STi is a specific rally-inspired Impreza based variant that was tuned by STi. The current Subaru WRX STi available here in the Philippines is also one of the most agile and most powerful four-door sedans in the market.
But what does Subaru mean in English? For those who aren't aware, the word Subaru is the Japanese name for the M45 star cluster, more famously known as the Pleiades or Seven Sisters. However, only six are visible since tradition states that one of the "sisters" is invisible. This name was chosen for the company because it alludes to the companies that formed Fuji Heavy Industries.
>>> Related: What does GT mean in cars?
What does NISMO mean?
NISMO is an acronym that stands for Nissan Motorsport International Limited. In Japan however, NISMO's official name is Nissan Mōtā Supōtsu Intānashonaru Kabushiki-gaisha. Translated to English, that means Nissan Motor Sports International "Stock Corporation."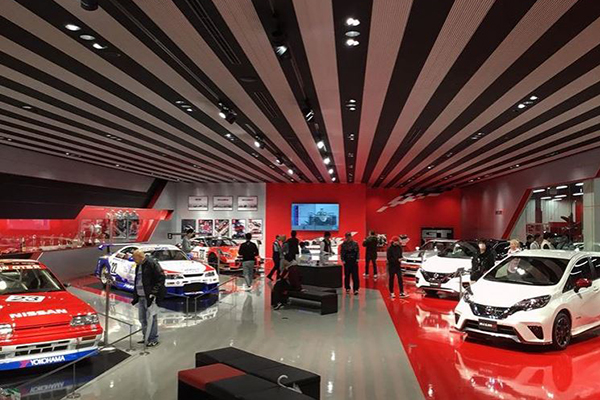 The NISMO showroom in Yokohama, Japan
Current available NISMO tuned Nissan cars in the Philippines include the NISMO 370Z, and the GT-R NISMO. There's also the NISMO version of the Almera, which comes with a sportier body kit. 
What does AMG mean in Mercedes?
For the benefit of those who don't know, AMG is a subsidiary of Mercedes-Benz AG. Before that though, AMG was originally an independent firm that specialized in making beefier versions of Mercedes-Benz models.
As such, Mercedes-Benz models with the AMG attached to their names are significantly more powerful than their regular variants. Another tell-tale sign that a model is a legitimate AMG is the Panamericana radiator grille, which features vertically-oriented slats. That's the same grille that Mercedes-Benz-AMG uses for its actual GT3 and GT4 race cars. Note however that AMG-Line models are different from actual AMG models because the only thing differentiating these from the regular variant lineup are cosmetic enhancements.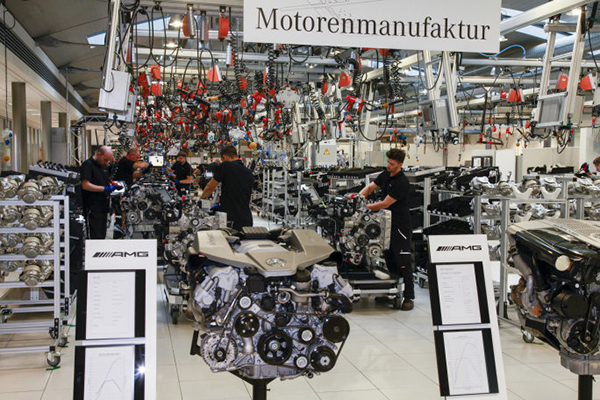 AMG's V12 assembly line in Mannheim
The letters "AMG" stands for "Aufrecht Melcher Großaspach." Those are the shortened names of two very important engineers and a place in Germany. A is for Hans Werner Aufrect, M is for Erhard Melcher, and G is for Großaspach, the birthplace of Hans Aufrect. These two engineers are the founders of AMG.
>>> Related: 10 cars named after animals
What's the meaning behind the GT-R in car names?
GT-R stands for "Gran Turismo Racer" and it's another variation of the "GT" or grand tourer car class. Read our article on GT cars if you want to learn more about what a grand tourer car is.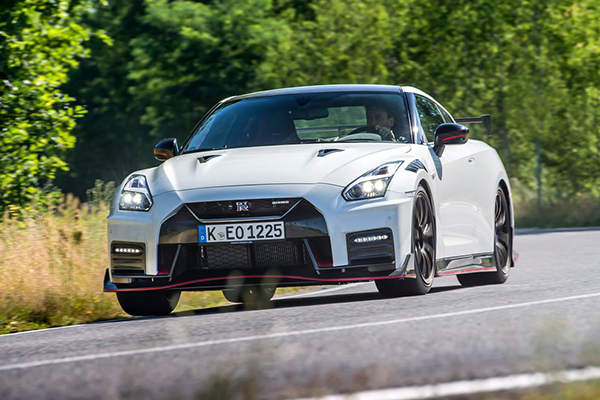 The Nissan GT-R NISMO
Since 2007 however, Nissan used the GT-R acronym as the model name for the Skyline GT-R's successor. As such, this awesome performance car is simply known as the Nissan GT-R. And yes, it's currently one of the most agile Japanese-made grand touring cars available in the Philippine market.
What does the "GR" in Toyota GR Stand for?
GR is an acronym that stands for Gazoo Racing. Like NISMO and AMG, this company is the tuning and performance arm of Toyota. So, if a Toyota comes with the "GR" name, then you can be certain that Gazoo Racing was involved in its development.
Current GR cars include the GR Supra, and GR 86. For other markets around the world, there's also the GR Yaris, GRMN, and the GR.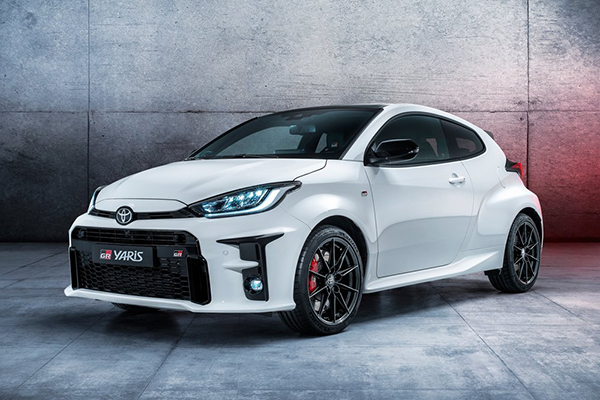 The Toyota GR Yaris
Apart from making performance cars, Gazoo Racing also sells parts for Toyota's older performance cars under the GR Heritage program.
>>> Related: Toyota unveils the new GR Yaris at the 2020 Tokyo Auto Salon
What does TRD mean?
TRD stands for Toyota Racing Development. That said, it's another Toyota sub-company co-existing with Gazoo Racing. According to Toyota itself, TRD is currently focused on refining and upgrading the performance of current models. Meanwhile, Gazoo Racing's responsibility is developing high-performance models straight from the factory.
What does the BRZ model name mean?
The BRZ is Subaru's counterpart to the Toyota 86. While the 86 name is an homage to the famous Toyota AE86, Subaru's BRZ actually stands for "Boxer Engine Rear-wheel drive Zenith." The first part describes the car's engine and drivetrain, and the "zenith" part just adds extra flair to the already cool car.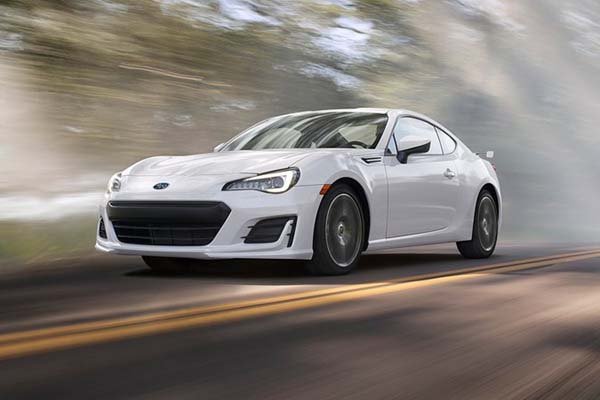 The Subaru BRZ
What does TDI mean?
TDI is an acronym that stands for "Turbocharged Direct Injection." Volkswagen has also been using the term to market several of its diesel models that come with forced-induction. And yes, TDI engines built from 2009 to 2015 were involved in the "Dieselgate" controversy. It was found that these engines had an "emissions defeat device," which allowed TDI engines to circumvent the allowed limits on emissions. 
What does GTI mean?
The acronym GTI stands for Grand Tourer Injection. It is derived from the "GT" car designation and is currently in use in Golf's performance variant. The "Injection" part in the name is important because it advertised the fact that the Golf had a direct-fuel injection. That was new 40 years ago, but then again the GTI just stuck and is now used for the top-of-the-line, high-performance Golf variant.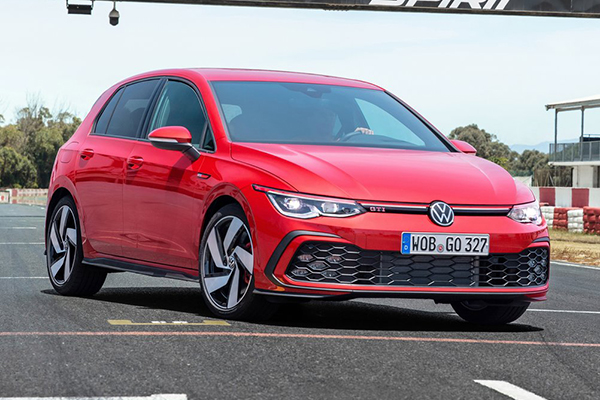 The Golf GTI
The Jeep name was derived from an acronym
While most of us already know that the first Jeep models were derived from military cars, some of you might not know that the "Jeep" name actually stems from the GP acronym if it was read as a word. In turn, GP stands for "General Purpose," which refers to the role of the military jeep when it was in service.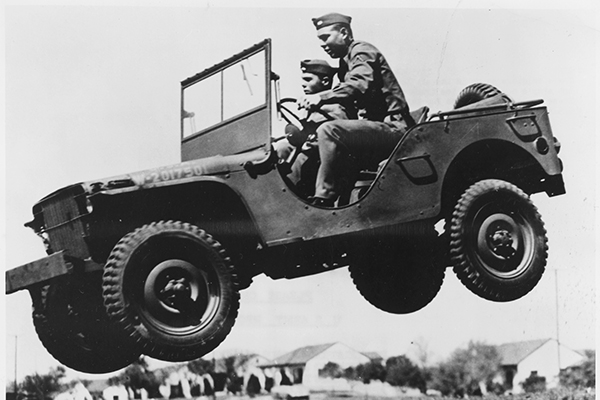 "General Purpose" also included catching air through dirt mound jumps
Alfa Romeo: Yep, it's partly an acronym
Founded as the Anonima Lombarda Fabbrica Automobili (Lombard Automobile Factory Company) or ALFA, the said company eventually changed its name to Alfa Romeo when it was bought by Italian industrialist, Nicola Romeo in 1915.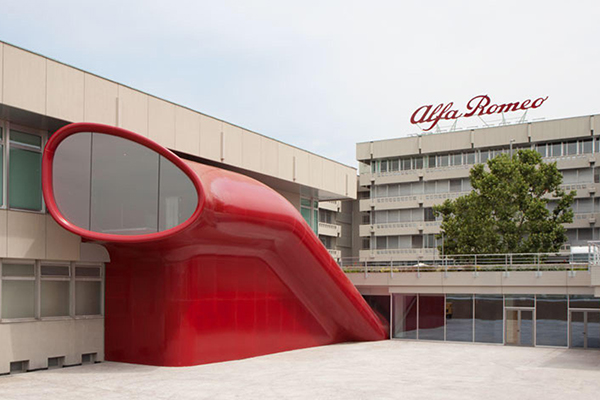 The Alfo Romeo plant in Arese
All Lexus model names contain acronyms
In order for their models to better spar against the German brands, Lexus also gave their luxurious cars a "letter and number" name. There's the Lexus IS 300, Lexus L 500, etc. But did you know that the letters are actually acronyms? Here's a list of the acronyms and their meanings according to Lexus.com:
X – Refers to crossover or SUV models. For crossovers, it might be referring to the "cross," while in SUVs, it might allude to the "X" in "4x4".
LS – Luxury Sedan
IS – Intelligent Sport
LFA – Lexus F-Sport Apex. So if we say "Lexus LFA," in full that would be Lexus Lexus F-Sport Apex.
GS – Grand Sedan
ES – Executive Sedan
CT – Compact Touring
HS – Hybrid Sedan
RC – Racing Coupe or "Radiant Coupe"
SC – Sport Coupe 
The Lexus IS, or the Lexus "Intelligent Sport"
Did this article help quench your thirst for car knowledge? If you want more, stay tuned here on Philkotse.com for more informative articles like this one.

Cesar G.B. Miguel
Author