Is the "GT" badge in some cars just for show?
If you're the type who browses around the net about cars, you'll have spotted some car models with the "GT" letters attached to its name. Save for car enthusiasts, some of you might not know its meaning.
Luckily, we're here to explain what GT means in cars when a particular car has that designation.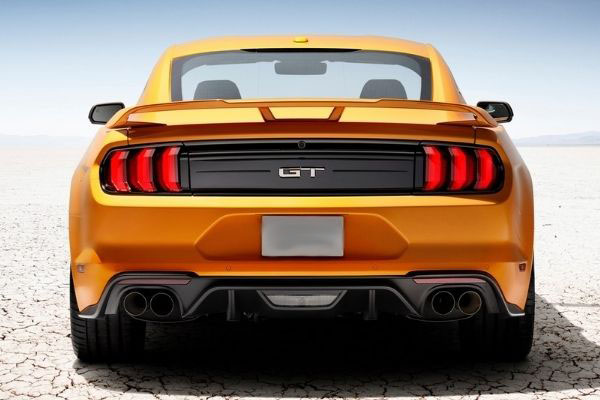 What does GT mean in cars?
What does GT mean in cars?
"GT" simply means "Grand Touring," which in Italian is translated to "Gran Turismo." This designation refers to cars that are designed to go on long-distances while maintaining a high speed. More importantly, these cars are usually comfortable and luxurious.
Traditionally, a GT car comes with a front-engine, rear-wheel-drive two-door coupe configuration with a rear seat. As such, some older GT examples are the coupe versions of a larger saloon or sedan model. For example, the Lancia Aurelia B20 GT is a 2-door coupe version of the Lancia Aurelia 4-door saloon.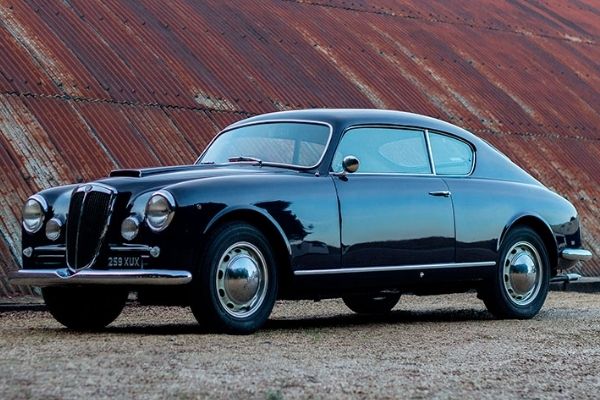 The Lancia Aurelia B20 GT
There are, however, some exceptions with regard to the seating arrangement. A case in point is the Jaguar XK120 which was a 2-door convertible that came with only two seats. A more accurate Jaguar GT example would be the 1982 XJ-S HE Coupe, which had a 2+2 seating layout.
Those examples mentioned above, however, are old cars. As such here's a more specific GT car definition that will clearly apply to some modern cars. According to Classic Cars magazine, a GT car is:
"…a car with the ability to cross a continent at speed and in comfort yet provide driving thrills when demanded." 
As such, a GT car should have the following qualities:
A versatile suspension system capable of handling the needs of a capable driver and a powerful engine, while providing a comfortable ride.
An engine that's great for cruising at the upper RPM range without losing horsepower.
A spacious front cabin plus room to spare for luggage. Plus a 2+2 seating configuration.
As we've said, a typical GT car comes with a comfortable interior, which is typically more sophisticated than outright sports cars. Take for example the bare Lotus Elise, a very Spartan sports car that comes with a manual air-conditioner, and a 1-DIN radio. That's it. Compare that to the Lotus Evora GT, which has a seven-inch touchscreen with Apple CarPlay and Android Auto, navigation, Alpine speakers, as well as rear seats.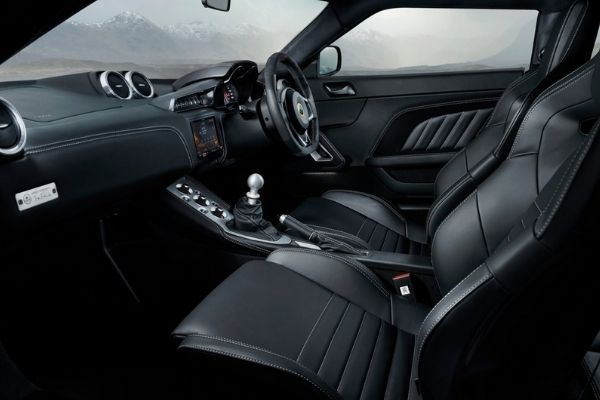 The luxurious interior of the Lotus Evora GT
>>> Related: What are the supercars I can buy in the Philippines?
GT Cars: A bit of history
Now that the question: "What does GT means in cars" has been fully answered, let's take a look at a bit of GT cars' history.
Originating in Europe in the 1950s, the title of the first GT car ever made goes to the Lancia Aurelia B20 GT. During this time, endurance sports-racing has become prevalent in motorsport, and as with today, most trends in racing will eventually become popular in the consumer market.
After World War II, the Yanks slowly warmed up to the idea of GT cars. They even became the largest market for European GT car imports like the Jaguar XK 120, and the Mercedes-Benz 300 SL. Partly, this was due to numerous celebrities influencing the market at that time.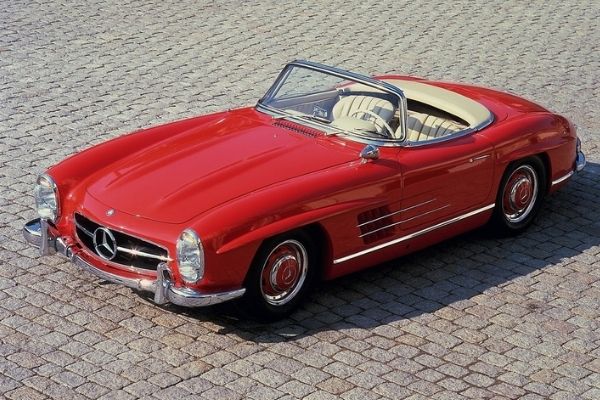 The Mercedes-Benz 300 SL
Skip to the present day and we have the numerous GT racing series. The most recognizable of course is the IMSA GT3 Cup Challenge and the GT4 European Series. Just like the early days of the GT cars, these modern GT racing series have influenced the consumer market greatly.
Through the trickle-down effect from racing to production vehicles, GT racing has brought to us cars like the BMW M850i XDrive, the Lexus LC500, the Mercedes-Benz S-Class Coupe, the modern version of the Mercedes-Benz SL, the Porsche 911 GT series of cars, and many others.
>>> Related: Here is a definitive guide to vehicle acronyms
GT Cars in the Philippines: Some examples
For the Philippine market, we currently have several GT cars available. All of them remain true to the "GT car" moniker. That said though, they're a bit pricey, but they're among the best cars for long-distance driving you can buy today. Here are some examples of GT cars in the Philippines.
1. Maserati Granturismo
As the name implies, the Maserati GranTurismo is a powerful car with a cushy interior. Its 4.7-liter V8 engine is capable of producing 460 horsepower and 520 Nm of torque. It is equipped with a 260-liter trunk, a sizable 86-liter fuel tank, and all the bells and whistles that'll make for a luxurious long-distance driving experience.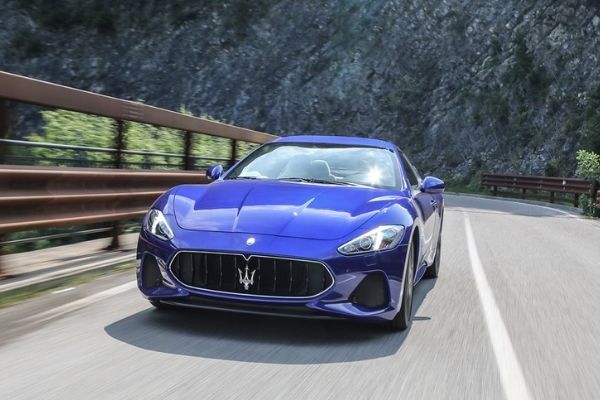 The Maserati Granturismo in its natural habitat
2. Kia Stinger GT
While the Kia Stinger GT has two more doors than the typical GT Car, its powerful engine and its roomy and comfortable interior definitely make it a GT car. Powering the Kia Stinger is a beefy V6 that can churn out up to 365 horsepower and 510 Nm of torque.
And lastly, its massive trunk can swallow up to 406-liters of luggage. Fold those rear seats though, and that space can be expanded up to 1,114-liters. Of note, the Stinger GT is also one of the more affordable legitimate GT cars in the market today with a price tag of Php 3,235,000.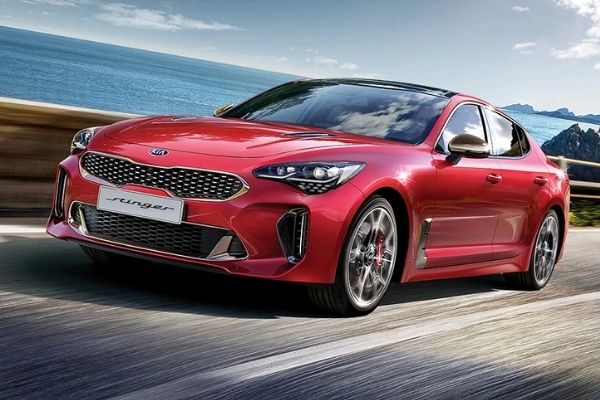 The spacious and powerful Kia Stinger GT
3. Ford Mustang GT
The Ford Mustang GT likewise adheres to the definition of a GT car. Its 5.0-liter V8 can make 460 horsepower and 569 Nm of torque. As such, it is great for cruising, but it can also become lively when you want it to.
And of course, the Ford Mustang comes with rear seats, a leather-wrapped interior, a decent 323-liter trunk, as well as a capable infotainment system.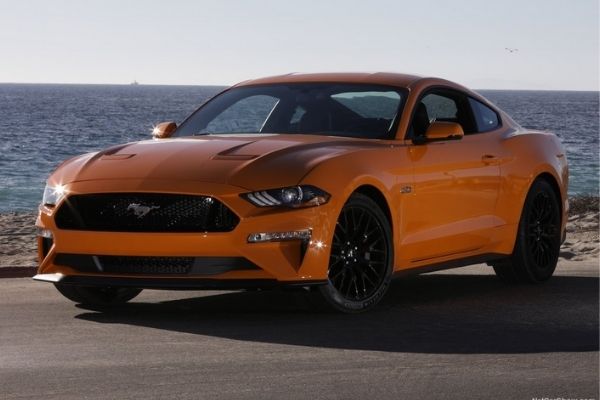 Cruising at highway speeds is no issue for the Mustang GT's V8
>>> Related: This one missing feature in Ford Mustang drives us nuts
What GT means in cars: Verdict
Those are just some of the examples of GT cars currently available in the Philippines. With this, we now hope that you now can answer the question: "What does gt stand for on a car?".
Do note though that some car brands use the "GT" designation to market some top-of-the-line models regardless of whether it fits the accepted GT car definition or not. If that's a good or bad thing, we'll let you decide.
For more informative articles like this, keep reading here on Philkotse.com.


Cesar G.B. Miguel
Author