Cheap, fast, and reliable. And no, we are not talking about normal cars here.
Top 5 used supercars to buy
We all know that supercars are significantly more expensive than normal cars. They have more powerful engines, fancy exterior designs that most often than not are highly aerodynamic, and lastly, most of these supercars will have thousands of man-hours and millions of dollars spent on research and development.
So if you want one, you better be the kind of guy who really likes these cars, who really enjoys driving, and has deep pockets.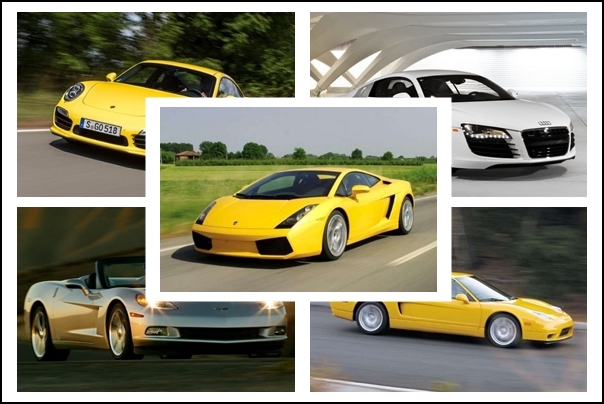 Supercars are significantly more expensive than normal cars
So what's a poor car enthusiast to do? Well, buy used ones, of course. But then most supercars as you know are also notoriously unreliable but that's just the price of being high-tech with lots of horsepowers, right? So to guide future supercar owners, here's a list of supercar models to get, if you're thinking of buying used.
1. Lamborghini Gallardo
According to many Lamborghini owners, especially the outspoken ones on many car forums on the internet, the Gallardo has been one of the most reliable Lambos they have ever owned. It might not be the prettiest due to looking like a wedge of cheese but its 5.0 liter V10 is a very reliable engine.
Do note though that the Gallardo comes in two layouts; the LP560-4 and the LP570-4 are both mid-engine all-wheel-drive, while the LP550-2 is rear mid-engine, rear-wheel-drive. As such, the latter is much easier to maintain due to its less complicated drivetrain.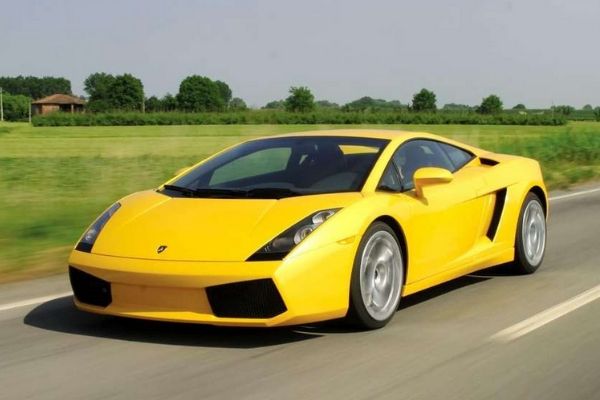 Despite being a wedge of cheese, it's a fast, pretty looking wedge of cheese
And lastly, Lamborghini sold a whopping 14,022 during its production run. This makes it one of the best-selling Lambos ever so looking for parts and even a parts car (if you have the dough) can be relatively easier than say…a Lamborghini Countach.
Do note also that more powerful Lamborghini models at the time, like the Lamborghini Murcielago, also have a rock-solid reputation for reliability. However, Lamborghini sold far fewer Murcielagos and its V12 is a bit more complicated than the Gallardo's V10.
2. Porsche 911
Designed as the replacement for the legendary model 356, the Porsche 911 is one of the most popular German-made sports cars to have graced the face of the Earth.
It uses a rear-mounted flat-six engine, which on the latest version Turbo S makes 641 horsepower and is capable of reaching a top speed of 330 km/h.
The new Porsche 911 Targa
The older versions from 2017, the 2011 year model, and the first-ever water-cooled version back in 1999 were some of the most reliable versions of the Porsche 911.
As such, do watch out for these because even the aforementioned older 911s are really stable and are built like tanks, which is, of course, a plus if you're planning on turning them into track cars.
And yes, there's a lot of parts for the 911 too since they're so popular. And lastly, watch out for 911 Turbo 996 units from 2002-2006 as these are very affordable right now.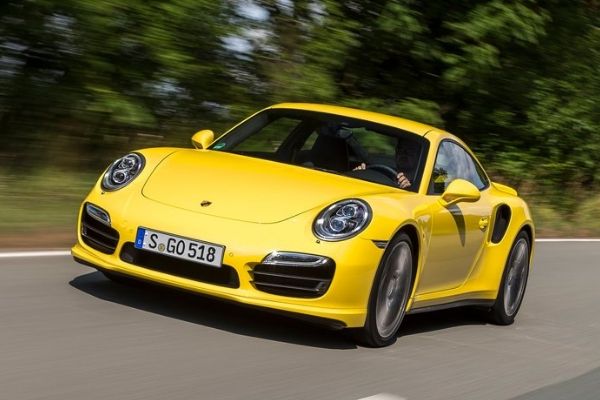 Apart from minor tweaks here and there, the 911's overall design hasn't change that much. A timeless beauty
3. Audi R8
The Audi R8, a.k.a the Type 42, if you didn't know, is based on the Lamborghini Gallardo. A car that has been established to be one of the best to buy used due to its reliability. The Audi R8 uses the same V10, specifically on the 2009-2012 versions.
However, these were re-tuned to make 525 horsepower and 530 Nm of torque. Do note though that the earlier V8 versions of the Audi R8 are also reliable vehicles and are also cheaper since the V10 are always in great demand due to being more powerful.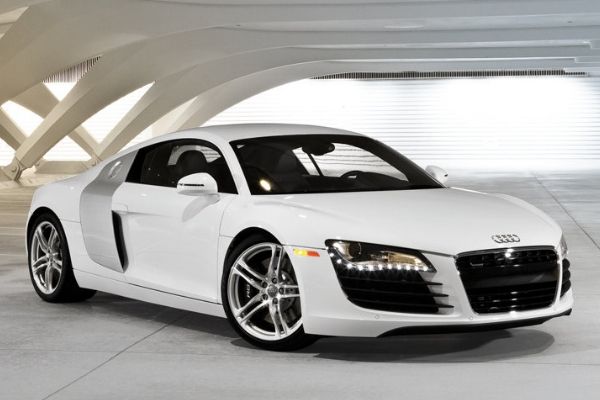 The Audi R8 is still one of the prettiest supercars ever made
And lastly, the manual version of the R8 is now much more valuable, but of course, it is still more fun than the R-Tronic, which also depreciates faster. Manual Audi R8 is rare though so prepare to dish out more money if you want to row some gears.
4. Chevrolet Corvette Z06
While more of a muscle car than a supercar, the Chevrolet Corvette is still considered by many as a legitimate American made supercar due to its impressive performance. This fact is amplified on the Corvette Z06, the performance version of the Corvette.
Under the hood, all trims of the Corvette are powered by an LS engine, one of the most reliable and most versatile V8 engines ever made by man. The said engine is also no slouch as it can make up to 650 horsepower on the Corvette C6 Z06 trim.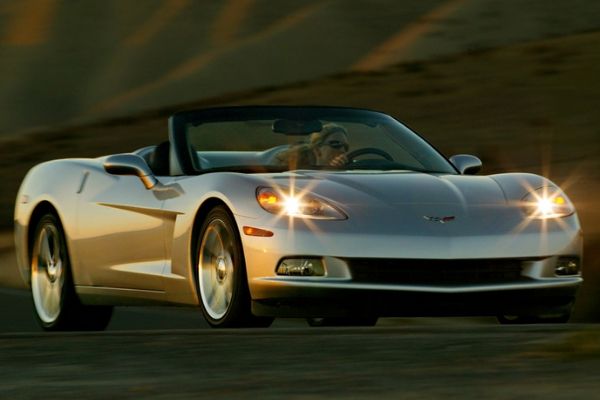 One of the few car where a mullet haircut is appropriate
Do note however that there's a huge chance that the Philippines will be getting the new Corvette C8 at a far later date.
This is compounded by the fact that GM has the production of the C7. As such, it can be expected that prices for the C6 and the C7 used units here in the country will take a dip.
>>> Related: Chevrolet Corvette Review: The world-famous American supercar
5. Honda NSX (NA1)
By now, you might have noticed that there's a severe lack of Japan Domestic Market or JDM cars on this list. Well, that's because Japan isn't that big on supercars, and buying a used Nissan GT-R nowadays will still cost you quite a bit of dough. Maybe also even your arm and your leg.
As such, what we recommend instead is taking a trip to Japan, and go on a hunt for a 1991 Honda NSX NA1. One of the few cars that can be considered a true JDM supercar, and probably one of the most popular Hondas to have come out of the '90s.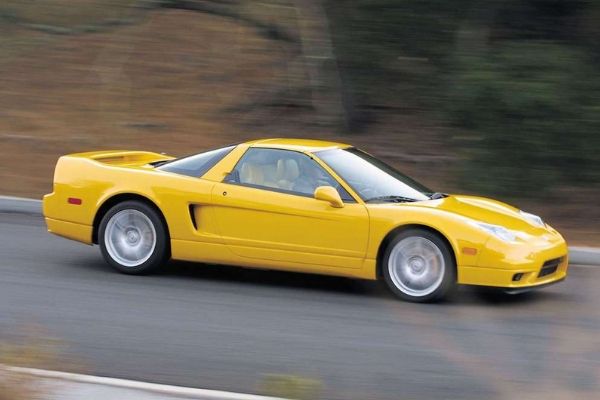 Make Artyon Senna proud and buy a Honda NSX NA1. No not that new one.
Currently, used examples can run from USD 32,522 (P1,649,857) to USD 100,00 (P5,073,050). The price largely depends on the condition of the car, the mileage, and whether its stock or not. And yes, mint, stock examples are priced higher.
Do note that buying a Honda NSX here in the Philippines will pose a bit of a challenge due to customs fees, import laws, etc.
Also, note that there's the new 2020 Acura NSX, but that thing is more of a computer than a car.
Did you find this article helpful? Do you want to buy a supercar now or have you changed your mind? For more helpful articles like this, keep reading here on Philkotse.com.


Cesar G.B. Miguel
Author