Hybrid or EV? It appears it's going to be the former.
Fans of Nissan, specifically of the GT-R, have a big cause to celebrate because Nissan just confirmed that it will be building the next iteration of the Japanese sports car. This news came from Nissan's senior vice-president of global product planning, Ivan Espinosa.
As mentioned by Mr. Espinosa in an interview with motoring.com.au, there's a good chance that the new GT-R R36 will be a hybrid. Although, there's a possibility that it'll become a full-blown EV, that's more likely on a later version of the GT-R. As for the idea of a fully electric GT-R, Espinosa says that the technology isn't "mature" enough. With regard to this, he might be saying that EV batteries are still too heavy and that there will be packaging issues when it comes to performance cars like the Nissan GT-R.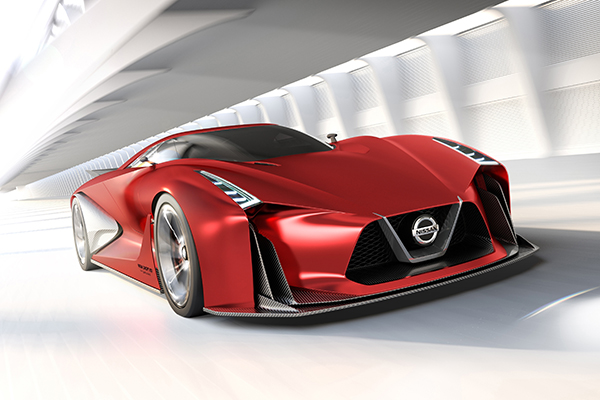 So regardless of whether its an EV or hybrid, Nissan is assuring that it'll be as good, or better than the current R35
This is despite the fact that Nissan recently launched the Ariya electric SUV. It uses the e-4ORCE all-wheel-drive system, which is based on the GT-R's ATESSA AWD to control its rear and front motors. The Ariya EV can also make an impressive 388 horsepower and 600 Nm of torque. But again, Espinosa says that while the Ariya's EV batteries are versatile, they still need to find the space to jam it in the GT-R platform.
According to some reports, Nissan is also currently experimenting with a gasoline-electric hybrid system similar to that found on Le Mans race cars. It's called the Kinetic Energy Recovery System (KERS) and several cars that have been using a variation of the said system include the Audi R18 e-Tron Quattro and the Toyota TS030 Hybrid. Some double-decker buses in London are also current users of the KERS system.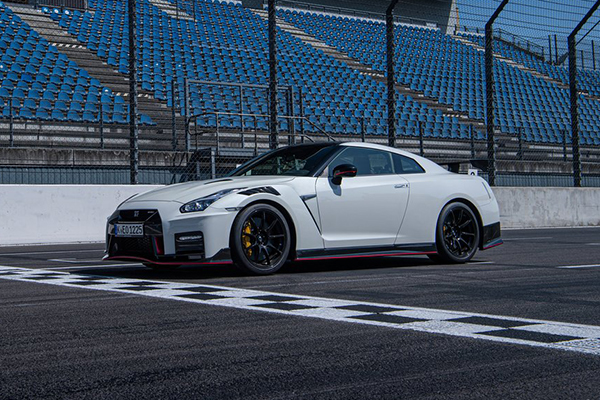 The current R35 GT-R Nismo makes 633 horsepower and 652 Nm of torque
Espinosa also added that with the update of Nissan's Z car, Nissan is continuing on the legacy of its most iconic nameplates. Currently, the Japanese car company is looking at ways in order to improve them. He also assured that whatever powers the GT-R, the car will remain to be competitive and it will also be underpinned by the platform that the current R34 uses.
The confirmation that Nissan is indeed working on a new GT-R is in contrast to what GT-R product specialist, Hiroshi Tamura was hoping for the model. Last year, Mr. Tamura expressed that he hoped that the current R35 GT-R would last for 20 years. But despite remaining an agile sports car in today's standards, it appears that Nissan won't wait that long after all. If you want to purchase a GT-R, check out our list of  Nissan GTR price Philippines for an updated price list.
For the latest automotive industry news, keep reading here on Philkotse.com.

Know more about Nissan GT-R 2022

The Nissan GT-R 2022 is a high-performance, two-door sports car. It is the sixth model to carry the GT-R moniker, though technically being a spin-off of the Skyline GT-R models that preceded it. Nissan GT-R price Philippines starts at ₱8,900,000 for the entry-level Nissan GT-R Premium 3.8 AWD AT , while the top-of-the-line Nissan GT-R NISMO 3.8 AWD AT is priced at ₱13,200,000
In the Philippine market, the GT-R can be had in two flavors. There's the GT-R NISMO, and the GT-R Premium. For the prices of these two GT-R variants, one should contact the nearest Nissan dealerships.
Under the hood, both GT-R variants in the local market use a 3.8-liter twin-turbo V6 engine. On the Premium variant, the said engine can produce up to 562 horsepower and 633 Nm of torque. The NISMO trim is tuned to make more at 600 horsepower and 652 Nm of torque. Both trims then come with a six-speed dual-clutch automatic gearbox, and both have all-wheel-drive.
Size-wise, both trims are 1,895mm wide, and 1,370mm in height. Both also have a wheelbase length of 2,780mm, and a ground clearance of 110mm. In terms of length, the GT-R NISMO is slightly shorter at 4,690mm. In turn, the Premium trim is longer at 4,710mm.
Locally, the Nissan GT-R competes against the likes of the Chevrolet Corvette C8, Porsche 911 Turbo S, Audi R8, and the BMW M5.
Price available upon request
Explore

Cesar G.B. Miguel
Author
Recent posts