With more expected in the following months.
The local automotive industry has been taking a toll since the start of the year. It started with the eruption of Mt. Taal in January and continued with the challenges brought by the COVID-19 pandemic. We have seen a decline in sales in numbers that people would have never imagined.
As the auto industry continues to be resilient and adapt to the new normal, the Association of Vehicle Importers and Distributors, Inc. (AVID) reported that there is a 9-percent increase in vehicle sales for October, or a total of 6,120 units sold versus the 5,594 units sold the previous month.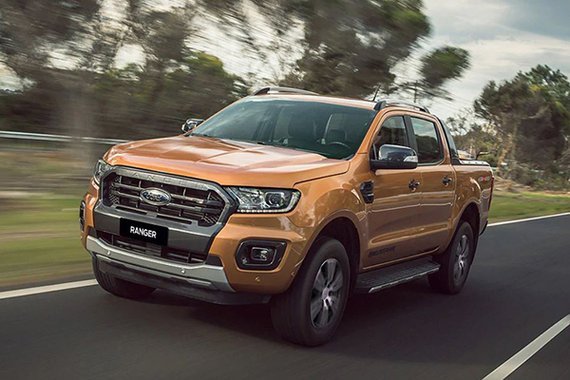 Ford tops the Light Commercial Vehicles segment in October 2020
There are many factors to consider as to how the increase in sales comes about. These include the launching of online showrooms by numerous car brands, virtual automotive shows and new car launches, car delivery, car promos to help customers cope with the pandemic, and improved after-sales services.
In the Light Commercial Vehicles (LCV) segment, AVID recorded a 20-percent increase in October sales with 4,291 units sold versus the 3,574 units sold the previous month. American car brand Ford leads the LCV segment followed by Suzuki and Hyundai, respectively.
Meanwhile, the Passenger Cars (PC) segment, unfortunately, got a plunge of 10-percent in sales in October with 1,791 units sold versus the 1,990 sold the previous month. Korean car brand Hyundai leads this segment with Suzuki in second place and Ford in third place.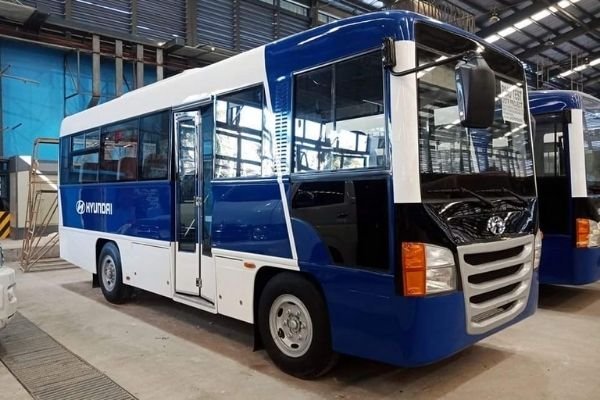 We can expect Hyundai to further expand its business growth with the help of its Modern Jeepneys
>>> Related: Philippine auto industry needs to adapt in order to survive
Lastly, the Commercial Vehicles (CV) segment recorded a massive 27-percent increase in October. AVID is expecting the numbers to increase even more as the Bayanihan Law, Build Build Build, and the Public Vehicle Modernization Program will need more CVs for their program.
Various car brands in the country are still finding different ways to continuously connect with their customers. It is safe to say that the challenges the country faced this year only helped strengthen the relationship between car brands and their clients. The number of sales is still expected to increase as quarantine restrictions are getting less strict.
"When the pandemic started, we all asked 'How long?' And as the situation developed, we began asking ourselves, 'What next?' Which led us to do a strategic overhaul of our respective businesses. I believe the auto industry was quick to adapt to the new normal," said Ma. Fe Perez-Agudo, president of AVID.
"So now you can buy a car online, have it delivered to you without face-to-face contact, and do contactless pickups and drop-offs at service locations for your After Sales needs. The industry has come a long way in such a short time and this has been a boon to customers," she ended.
Here at Philkotse.com, we value your interest in the automotive industry. Visit our website to find out more.
Know more about Hyundai Kona

Meant for the bold is the new Hyundai Kona, an entry of Hyundai Motors Corporation to the rising demand for a subcompact crossover. This vehicle features an exterior splashed with exciting and eye-catching details that stand out on the road. Inside, it is equipped with innovations that provide convenience and safety to its riders. Whether you're driving to work or going on a vacation, expect a smooth and reliable performance from this head-turner. Available locally is the Hyundai Kona 2.0 GLS AT. It comes in Chalk White, Lake Silver, and Dark Knight. To match its trendy vibe, Pulse Red and Acid Yellow are also offered.

Rex Sanchez
Author
Rex found his passion for cars at a young age. He loves anything with an engine – which includes cars and planes. Right now, he is pleased to impart that passion for cars to a professional level under Philkotse as staff writer.