These two car brands are driven to serve.
Honda Cars Philippines Inc. (HCPI) and Hyundai Asia Resources Inc. (HARI) showed that getting positive sales performance is just part of its respective priorities. Among the many local car brands, HCPI and HARI were recognized by the Society of Philippine Motoring Journalists (SPMJ) for its respective corporate social responsibility (CSR) projects. 
HCPI was commended for its CSR initiatives in the environmental and road safety categories during the SPMJ's fourth Driven to Serve Awards. The brand's tree planting activity took home the Gold award in the environment category. HCPI's tree-planting campaign is intended to restore communities as well as fight the effects brought upon by climate change.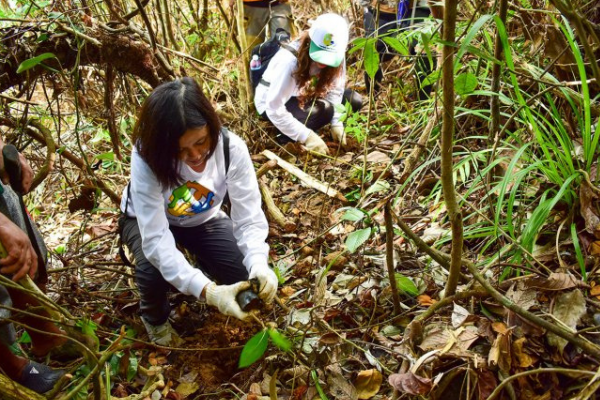 Honda Cars PH team up with Haribon's Forest For Life Movement
>>> Related: Honda owners affected by typhoon Ulysses get 30% discount for parts
With its partnership with Haribon's Forest For Life Movement, HCPI aims to restore damaged rainforests through planting various native tree species such as Narra, Apitong, and Lauan. Through its 10 year partnership, around 50,000 trees have already been planted across 36 hectares of damaged forests in the provinces of Laguna, Quezon, and Rizal.  
HCPI was also recognized for its Teen Smart program, a campaign designed for teenagers that tackles road safety tips and discussing how to be a courteous motorist. The Teen Smart program bagged a Silver award in the road safety category.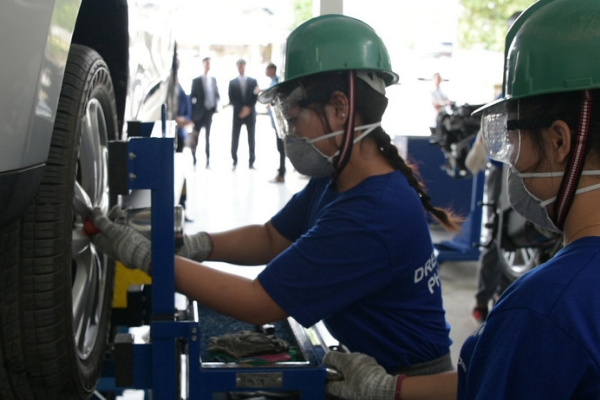 Hyundai Dream Centre Philippines
On the other hand, HARI clinched the highest recognition in the categories of Education Development and Community Development for its Hyundai Dream Centre Philippines (HDCP) and the Rainwater Harvesting Project in Tanay, Rizal.
HDCP gives world-class education to young marginalized Filipinos. Through this program, HARI helps young Filipinos to have productive careers in the automotive industry. Since early 2018, it has produced 174 graduates with another 42 scholars set to graduate. HARI added that 87-percent of HDCP graduates are now working as service technicians and professionals at Hyundai dealerships.
Meanwhile, HARI's Rainwater Harvesting Facility was cited for its efforts in providing clean drinking water to 200 students at Rawang Elementary School in Barangay Tandang Kutyo, Tanay, Rizal.
>>> Related: Hyundai car owners affected by typhoon to get discount on labor, parts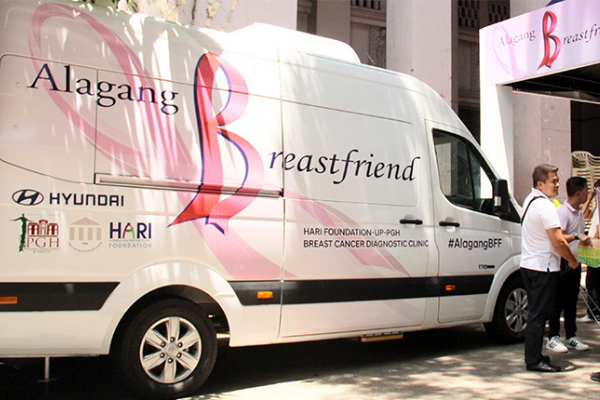 Here's the custom-built Hyundai H-350 mobile clinic
In addition, HARI's Alagang Breastfriend project bagged the Gold award for the Community Development category. The said project is in partnership with UP-PGH Cancer Institute's flagship wellness program for women in underserved communities. This project utilizes a custom-built Hyundai H-350 van, that serves as a mobile clinic.
The H-350 mobile clinic features modern mammography and breast ultrasound facilities. It also transports UP-PGH medical personnel to far-flung communities to offer education modules on early detection of breast cancer.
Indeed, HCPI and HARI are one of the many car brands in the Philippines that prioritizes community and environmental development. Aside from unit sales, and increasing its respective market shares, HCPI and HARI are brands that are driven to serve.
Visit Philkotse.com to get the latest news in the automotive industry.

Martin Aguilar
Author