Angie King surprised her lovely wife - Joey Mead King with a sophisticated Ford Mustang.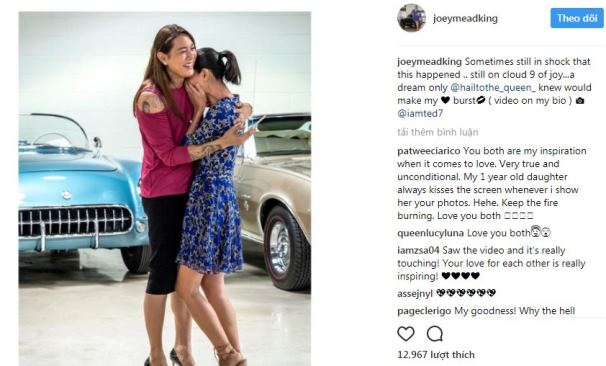 Joey Mead King's words of thanks are spread out on her official Instagram
 
People usually say a successful marriage should make you feel supported, loved, and part of a team. A good long-term relationship is when you don't lose the spark. You must continue preparing some things couples in love say and surprise each other every single day to build a happy marriage. And we guess, that's the key recipe for a happy and successful marriage, and Angie Kind and Joey are not an exception.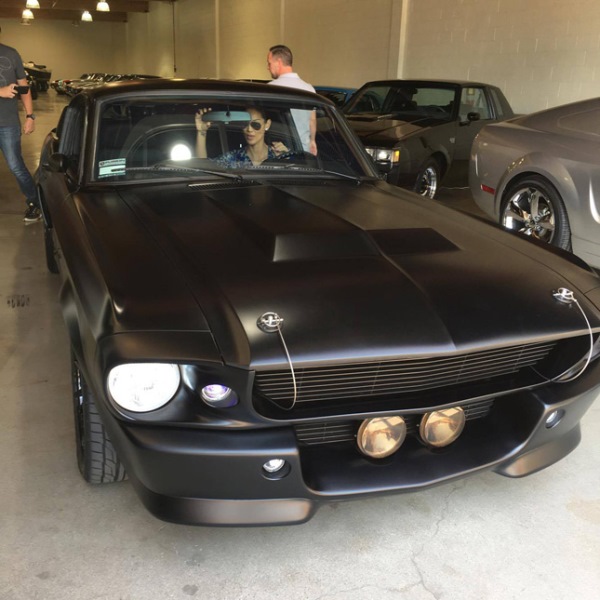 Joey was almost speechless upon receiving the blacked out 1967 'Eleanor' Ford Mustang
Joey's new bae is a customized 1967 'Eleanor'
Ford Mustang
. For many car addicts, Eleanor series is indeed a legendary figure in the automotive industry. We all know it's wonderful to receive a heartfelt present from our loved ones, but getting a vehicle, sorry, a Ford Mustang, is a completely different story.  
Angie King, a skilled racer herself, called the car a great idea to surprise her wife. The Mustang is named "Angelina". We are sure that Joey will never forget her really thoughtful bae. 
>>> If you are interested in supercar collections of celebrities, take a look at the fleets of President Trump and Harry Styles from One Direction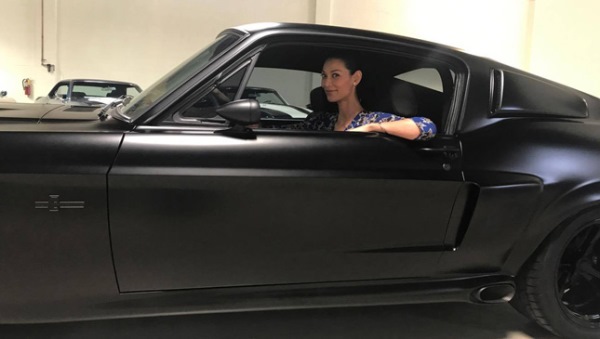 For many car addicts, Eleanor series is indeed a legendary figure in the automotive industry

Unveiling "Angelina" to my wife
Know more about Ford Mustang 2021

<p>Ford&#39;s famous pony car is now in its sixth-generation model and is available in the Philippines in four variants. This includes the&nbsp;Mustang EcoBoost 2.3-liter Premium AT,&nbsp;&nbsp;Mustang GT 5.0 Premium Fastback AT,&nbsp;Mustang GT 5.0 Premium Convertible MT, and the&nbsp;Mustang GT 5.0 Premium Convertible AT. All of these Mustang variants are rear-wheel-drive, and either uses a six-speed manual transmission, or a ten-speed automatic transmission. There are two avialable engine options for the Philippine-spec Mustang. The first is a 2.3-liter EcoBoost inline-4 gasoline engine capable of producing up to 310 horsepower and 475 Nm of torque. The second, more powerful engine is a 5.0-liter V8, which can churn out 460 horsepower and 569 Nm of torque.&nbsp;</p>
Recent posts