It imposes plenty of pros such as more cargo space.
Needless to say, the Suzuki Jimny needs no introduction. It has been around in the auto scene for 50 years and is not showing any signs of ending anytime soon. As of this writing, Suzuki has managed to sell over 2.8 million units of the Jimny globally.
Contributing to the Jimny's global success throughout the years are its timeless design and compact configuration. One can expect that Suzuki might keep the Jimny rolling for more decades if these features stay intact.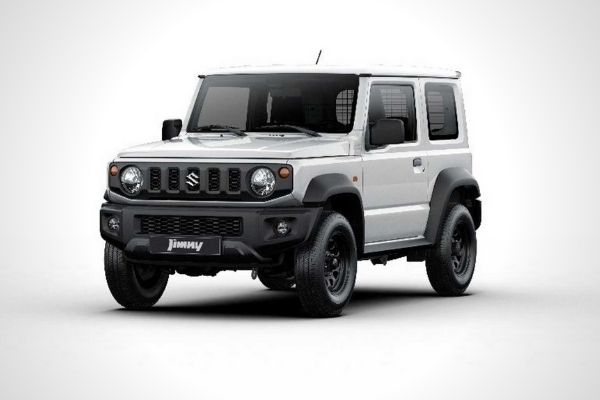 The 2021 2-seater Suzuki Jimny
>>> Related: 2021 Suzuki Jimny: Expectations and what we know so far
However, Suzuki is onto something different for the Jimny's 2021 model as it will be coming with a two-seating configuration. Although this is not the first 2-seater Jimny, it's still a big deal for some because it has been a while since Suzuki had it on the newer models.
The biggest benefit of removing the Jimny's rear seats is the added 33 liters of cargo compartment, bringing a total of 863 liters of luggage space. Suzuki also added new safety partitions that protect and organize every item in the cargo area.
The Suzuki Jimny 2021 will still be running with the same 1.5-liter K15B gasoline engine making 100 hp and 130 Nm of torque. As an off-roading vehicle, the Jimny will ride on a ladder frame and be equipped with the AllGrip Pro 4WD system.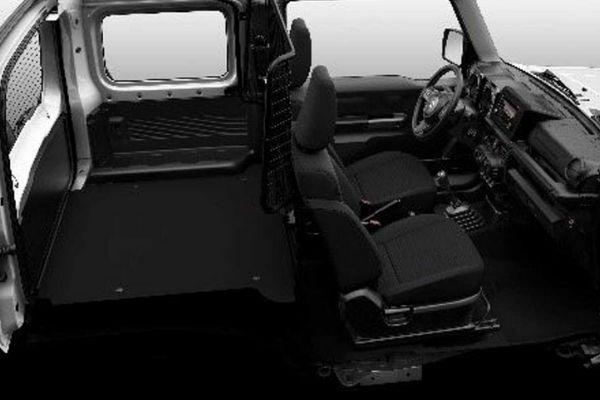 The interior of the 2021 2-seater Suzuki Jimny
>>> Related: Xiaomi's all-new SUV is actually a remote-controlled Suzuki Jimny
Despite having no changes under the hood, the Suzuki Jimny will be more fuel-efficient and will run smoother thanks to the reduced weight. Besides, the Suzuki Jimny is not the most ideal family vehicle out there so the rear seats aren't really that essential. 
The 2-seater Suzuki Jimny will be arriving soon in the European market with an added dual sensor brake support feature. On the other hand, Suzuki Philippines hasn't released any statement regarding the matter. 
Here at Philkotse.com, we value your interest in the automotive industry. Visit our website to find out more.
Know more about Suzuki Jimny 2021

<p>The <strong>Suzuki Jimny</strong> is one of Suzuki Motor Corporation&#39;s most sought-after models. Its demand was so high people started reservations as early as 2018. So much so, that shortage was felt as this car&rsquo;s presence excites anyone who saw a glimpse of it on the global stage. The Jimny brought different emotions to the Philippines from nostalgia to obsession as this fourth-generation is everything a car buyer wanted in a car &ndash; sophisticated, modern, rugged, and versatile. Completely redesigned from the ground up, the mini-SUV&nbsp;still lingers in the hearts of Filipino car buyers.</p>

Rex Sanchez
Author