Other rebadged Suzuki vehicles include the Alto and Carry.
The Suzuki Jimny is a mini-SUV people are really familiar with all around the world. It is a 3-door vehicle that has been around in the automotive industry for 50 years now and is not showing any signs of slowing down.
Many changes and modifications have been done to the 50-year old mini-SUV, but have you heard about the rebadged Suzuki Jimny made by Mazda called the AZ-Offroad?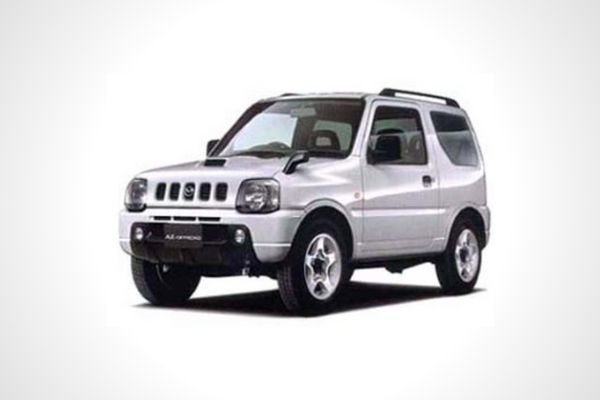 The 1998 Mazda AZ-Offroad
The Mazda AZ-Offroad was first introduced in 1998 and was made available only in Japan. The Japanese carmaker classified the AZ-Offroad as a micro-mini passenger vehicle.
The AZ in the name refers to Autozam, a marque of Japanese automaker Mazda, specializing in small cars and Kei cars. Autozam mostly rebadged Suzuki vehicles such as the Alto, Carry, and Cara, and its dealership channel is still operational in some Japanese locations.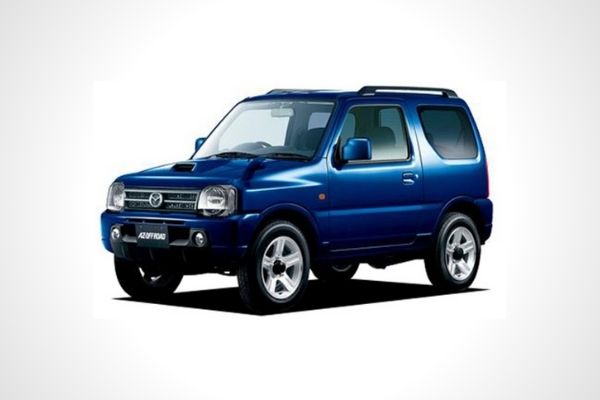 The 2008 Mazda AZ-Offroad
Looking at the AZ-Offroad, it is clear that there are no significant changes made other than the front bumper design made available to some AZ-Offroad options.
Under the hood, however, the Mazda AZ-Offroad used a smaller 660cc 3-cylinder DOHC Suzuki K6A gasoline engine capable of producing 64 hp while the Suzuki Jimny used a 1.3-liter Inline-4 gasoline engine capable of producing 80 hp.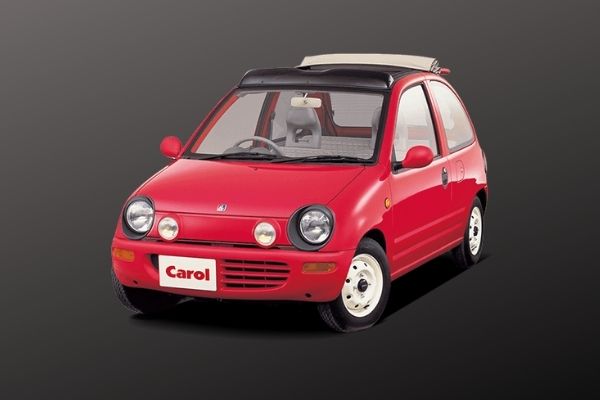 A rebadged Suzuki Alto called the Mazda Carol
>>> Related: Mazda celebrates 100th year with P100K discounts in the Philippines
The Mazda AZ-Offroad's engine is coupled with 5-speed manual transmission and has a top speed rated at 125 km/h. Manually operated four-wheel-drive is standard with autolocking front hubs and low range. A 4-speed automatic transmission was also available as an option.
Mazda's rebadged Jimny may be an amusing tiny vehicle, but Mazda decided to end its production in 2013. Fun fact, Mazda Japan currently is offering a similar-looking Jimny called the Flair Crossover.
However, this is not a rebadged Jimny. The Flair Crossover is also sold by Suzuki and is called the Hustler through an OEM agreement.
Here at Philkotse.com, we value your interest in the automotive industry. Visit our website to find out more.
Know more about Suzuki Jimny 2021

<p>The <strong>Suzuki Jimny</strong> is one of Suzuki Motor Corporation&#39;s most sought-after models. Its demand was so high people started reservations as early as 2018. So much so, that shortage was felt as this car&rsquo;s presence excites anyone who saw a glimpse of it on the global stage. The Jimny brought different emotions to the Philippines from nostalgia to obsession as this fourth-generation is everything a car buyer wanted in a car &ndash; sophisticated, modern, rugged, and versatile. Completely redesigned from the ground up, the mini-SUV&nbsp;still lingers in the hearts of Filipino car buyers.</p>

Rex Sanchez
Author
Recent posts