It's a track monster that threatens to devour the tarmac in a blink.
Carmakers, especially those involved in hypercars, increasingly find ways to pin drivers to their seats once the accelerator pedal is pressed. The latest production model to outdo all others in this regard (so far) is the SSC Tuatara, clocking in at 532 km/h to set a new world record.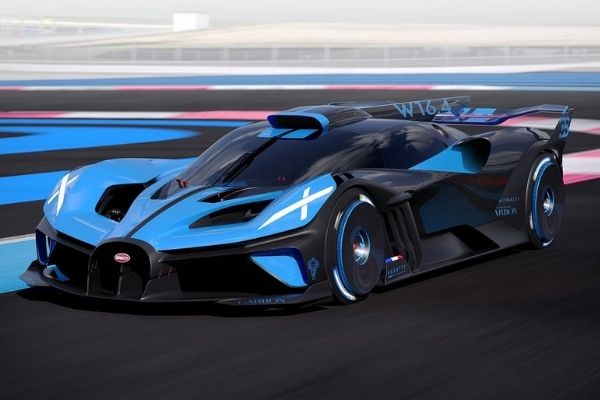 The tarmac and its rivals will tremble at the sound of its name
That's as far as production cars are concerned. Bugatti, known for its progressively-faster iterations of its Veyron and Chiron lines, has unleashed a track machine that represents its latest monument to speed. Welcome the Bolide, a name that translates to "the racing car" in French.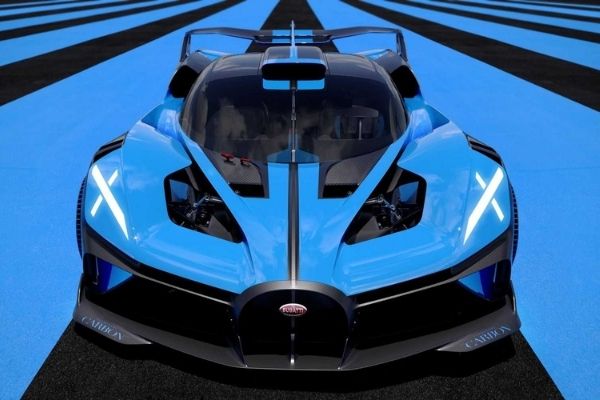 Two X-shaped exterior lamps give off an eye-catching pattern when lit
The Bolide is not adapted from any existing model in Bugatti's lineup, having been built from the ground up. It features a design language heavily influenced by the Vision Le Mans concept, with extreme aerodynamics inspired by the Divo and Chiron Pur Sport.
There's a pair of X-shaped exterior lights in front which, while projecting a beam pattern of questionable utility, look breathtaking in the dark.
>>> Related: Bugatti Divo vs Chiron: What are the differences?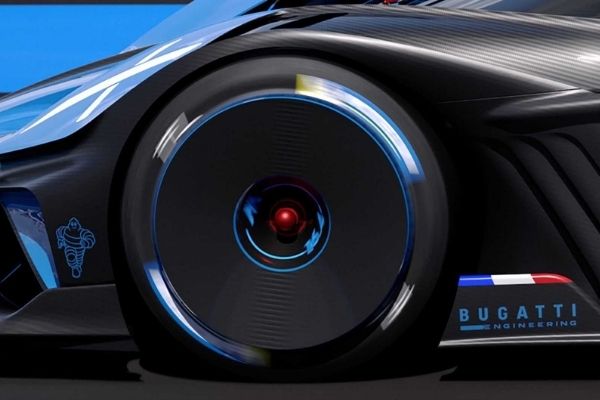 Lightweight magnesium wheels deflect incoming air
The car is riddled with numerous ports and vents where air can pass through at speed. A large roof-mounted hood scoop features an outer surface that remains smooth at slow speeds and deploys bubbles at higher velocities.
There's at least 2,631 kg of downforce at 320 km/h, divided into 1,800 from the rear wing and another 800 produced by the front.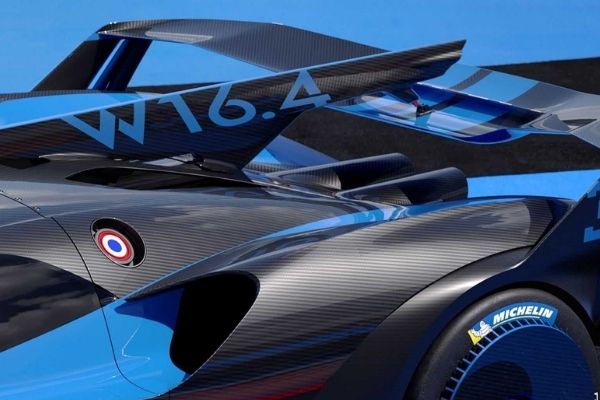 The Bolide was designed to cut through the wind more cleanly than your razor
Plentiful airflow openings on the Bolide implies a lightweight body, and how. Extensive weight-saving measures undertaken by Bugatti engineers have resulted in a dry weight of 1,240 kg, 500 kilos lighter than the Nissan GT-R. That's thanks to nearly every panel in its monocoque body being made of carbon fiber. Titanium components drive the car's mass down even further.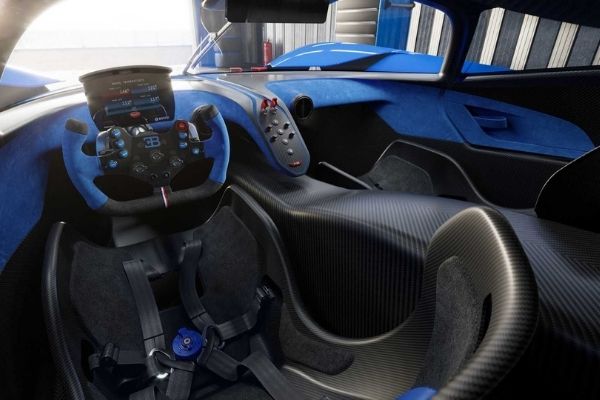 Even the racing seats are made out of carbon fiber
Now, how to make it fly? Bring in the same 8.0L W16 quad turbo used on the Centodieci and Super Sport 300+, and watch it squeeze out 1,825 hp and 1,850 Nm of torque, nine times the output of your garden-variety Toyota 86/Subaru BRZ.
The significant power increase is largely due to new quad turbochargers with bigger blades and revised orientations, which enable maximum power with 110-octane racing fuel. Accelerating from 0 to 100 km/h takes less than 2.2 seconds, for a top speed of over 500 km/h achievable in 20 seconds. Power-to-weight is an astounding 0.67 kg / hp.
>>> Related: Fastest, road-legal production vehicle right now is called the Tuatara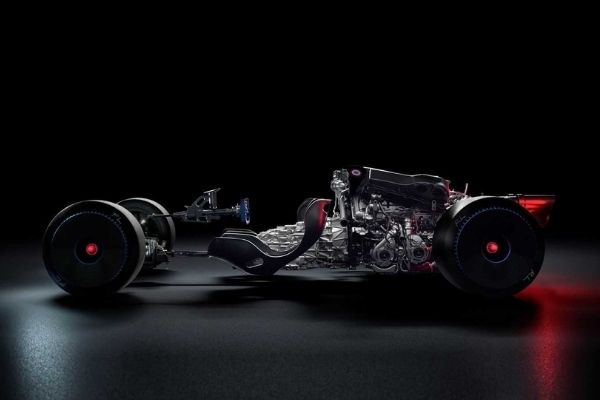 Titanium components are part of the magic
The engine sounds like a bit of a showboat, for an important reason other than doing justice to the car's raison d'être. This will be the swan song for the iconic W16 power plant, since Bugatti has bowed out of the speed wars with a mic drop of almost 490 km/h on a near-production prototype of the Chiron. That sort of smug self-satisfaction is something other hypercar makers can only dream about.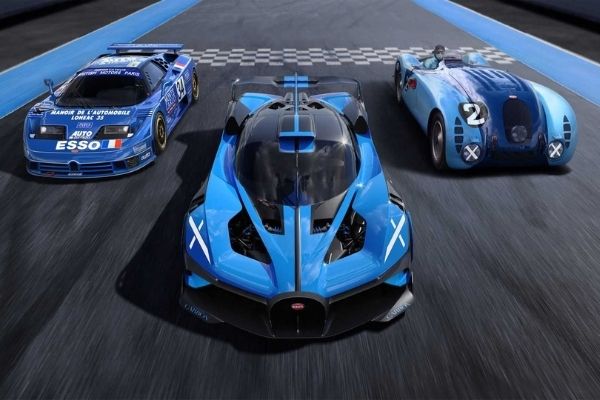 With the Bolide, Bugatti's 8.0L W16 bids farewell
There is one caveat, though: the numbers are theoretical. They're the products of extensive computer simulations, as the Bolide has not traveled a single inch in practical testing.
These same analyses state that the Bolide can lap the Nürburgring in 5 minutes 23.1 seconds and an even faster 3 minutes 7.1 seconds at Le Mans. Bugatti is still trying to make up its mind about putting the Bolide into production, but when it does, expect a mad rush of orders that might put its own performance figures to shame.
Need fast facts on the fastest cars? Check them out at Philkotse.com.

Joseph Paolo Estabillo
Author