5 different, useful and friendly ways to use the Internet in your vehicle without being a distraction when driving.
In a world where the Internet is a way of life, you're probably missing out if you don't have connectivity in your car. Surely, you've already experienced the convenience the Internet can provide. You can look up homework, recipes, and the hows and whys of everything in the world. If you do have the Internet in your precious ride, congratulations because you're keeping up!
But we all know how distracting browsing can be. Having connectivity in your car can grab your attention every now and then. The most common distraction is usually social media notifications. But there are tons of other ways to use the Internet in your car. These can be more helpful than what people usually associate Internet-usage with. Philkotse.com prepares these five ways that you can use the Internet in your car.
1. As a music box
The number of people who still listen to AM and FM radio has dropped significantly since the Internet happened. Some of these radio companies bet their hopes on HD radio (or high-definition radio). 
Radio stations provided by the Internet aren't really radio in the restricted term. It's just used to describe the vast availability of music genres provided by the World Wide Web. Some radio stations even have simulcasts via the Internet.
This makes it possible for you to listen to music even if it's being aired overseas. You can also use your head unit and connect it to your phone via Bluetooth tethering. After that, you can run the radio app on your phone to play the tunes.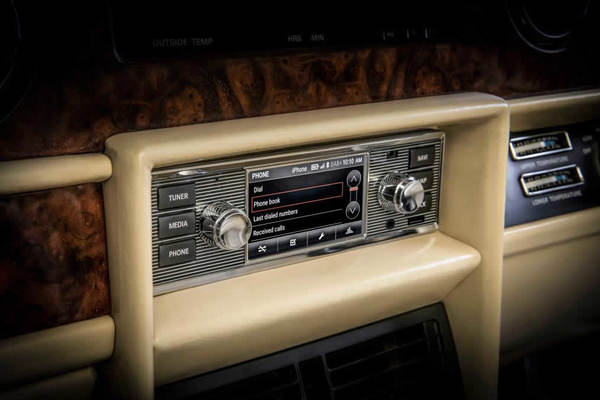 The number of people who still listen to the radio has dropped since the Internet happened
Pros
You have endless music to listen to because there are literally millions of choices.
Cons
Wireless Internet connection subscriptions can prove expensive.
>>> Check out: 5 ways you might not know when upgrading car audio system.
2. As a navigation tool
Modern cars come with modern solutions. One of these is the built-in navigator. But what if your vehicle isn't modern? Instead of upgrading your vehicle's gadgets, use the Internet instead. It can provide real-time info on the road. You can also consult other users to know about traffic conditions in other locations.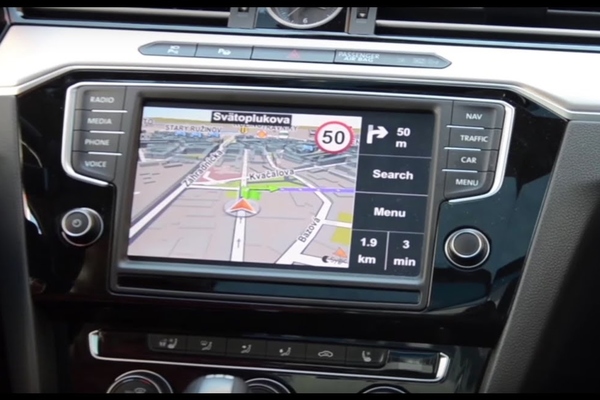 The Internet can provide real-time info on the road
Pros
This is a free and convenient alternative compared to expensive GPS gadgets.
Cons
Some Internet-based maps can get you in heaps of trouble. Try to use common sense and be careful.
Internet-based pathfinders can lose connection if you're somewhere with the low signal -- a common problem in the Philippines.
>>> Also check: 5 must-know tips to make better use of navigation car apps.
3. As a traffic avoidance tool
There are GPS navigation applications that come with live traffic data. This is supposed to give real-time info on whether there is a traffic jam ahead. If you're a student or an office worker who drives or commutes, you will find this helpful.
If you think you'll be running late, you can find the best route to your school or workplace even after you just woke up. You get the traffic updates straight to your phone without leaving home.
You can usually have the same feature as your in-car GPS unit. However, you will most likely have to pay for it. In this case, you can utilize the Internet and search for free offers. Apps that utilize crowdsource functions are particularly the best for this.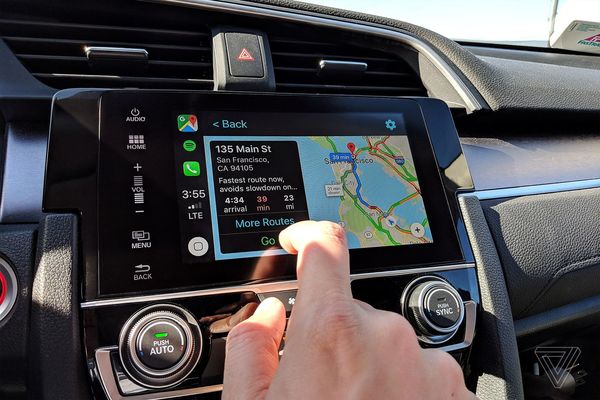 There are GPS navigation applications that come with live traffic data
Some of the suggested apps out there are Waze and Google Maps. Waze can be downloaded via the Play Store in Android Devices; on the App Store for Apple devices. Google Maps, on the other hand, is a default program in most devices.
Pros:
You can use basically any device to ascertain traffic situations.
Cons:
Even though a lot of people trust it, free traffic info provided by the net isn't always accurate.
Phone applications (including the ones listed here) are only useful if they're used by a lot of people.
4. As a gaming device or work tool
The Internet connection in your car isn't only for listening to music or detecting traffic. You can also use it for post-work connects. Whether you just need to catch up on e-mails or catch up on office gossip, the Internet will let you access what you need to.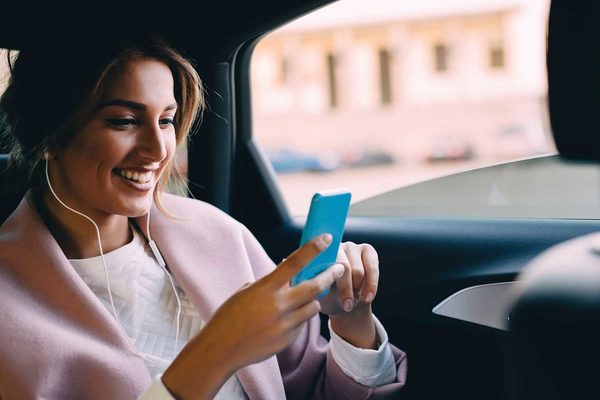 You can also use it for post-work connects
Pros
You can work wherever you want as long as there is Internet connectivity.
Cons
The Internet for your vehicle isn't cheap. It's best to make the most out of it. This is especially if you're on a budget.
>>> You might want to know: 
5. As a boredom foiler
If you're a parent, the Internet is heaven-sent. You will further appreciate it if you're driving on a busy road. The Internet offers a wide assortment of entertainment material, and you can actually keep your children busy with kid-friendly content.
Whether it's an infant, a baby or a toddler, the World Wide Web is bound to have content for your kids. Take nursery rhymes and songs, for example. These are usually best for children more than two years of age.
However, softer and slower songs would be recommended for younger passengers. You can also connect the device you're using to surf the web to your vehicle's head unit. This will give your little ones a more high-definition experience.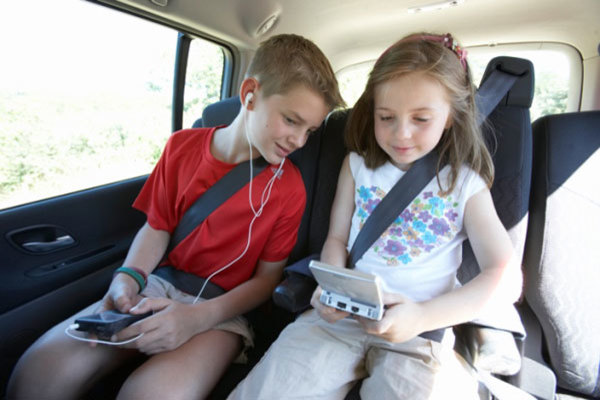 If you're a parent with young kids, the Internet is heaven-sent
Pros
It provides more convenient entertainment rather than actual toys.
Cons
You may end up upset if your subscription is capped. The kids may use up your data allocation by, say, watching YouTube videos.


Hanna Sanchez
Author