There are a number of options available for those far from the metro.
There are four letters that are driving Pinoy motorists on their toes lately (at least the ones in Luzon): RFID, or radio frequency identification. The technology is nothing new, as it is used in various applications ranging from asset and inventory tracking to race timing and large-scale event attendance.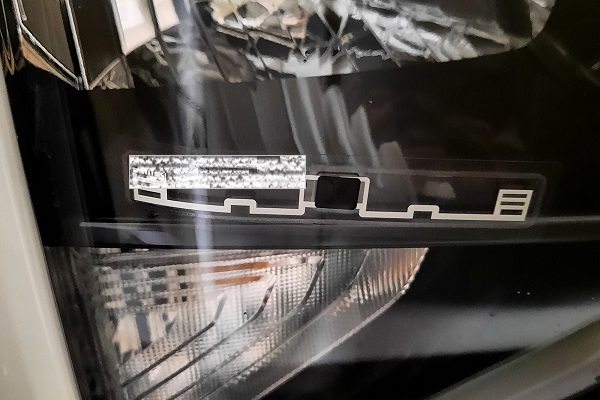 RFID technology will now be implemented wholesale in cashless toll collection
What makes the technology relevant these days is its use in cashless toll collection, as implemented on the country's major expressways by two operators: San Miguel Corporation (SMC) which uses Autosweep, and Metro Pacific Tollways Corporation (MPTC), which uses Easytrip.
13 Frequently Asked Questions on RFIDs for Philippine Expressways
Transitioning toll payments to a cashless system has always been the big idea behind it. The prevailing COVID-19 pandemic merely accelerated the shift, seeing the need to minimize person-to-person contact in an effort to curb the spread of the virus. Toll operators are working to abide by the December 1 deadline imposed by the Department of Transportation (DOTr) in putting cashless toll payments into effect.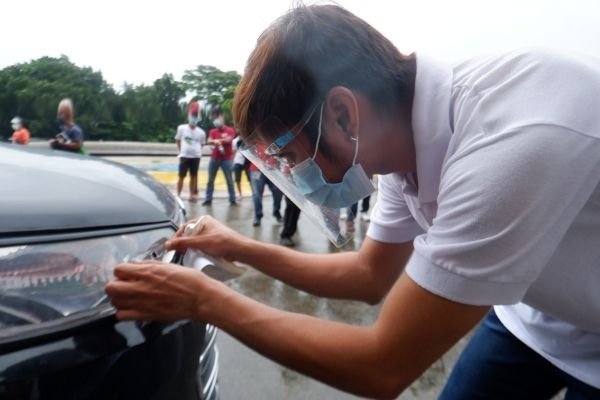 Remote installation sites have been set up to reach more motorists
>>> Related: Complete list of 24/7 Autosweep, Easytrip RFID installation sites
Motorists are now required to get their own RFID stickers for the two toll collection systems if they hope to make even the most mundane journeys as quickly and efficiently as possible. For those living in the metro, there are designated areas where one can get RFIDs, and these are usually situated on or near expressways.
But what about those living in the provinces, especially those that are not exactly located in close proximity to the tollways? It would certainly be a hassle if they were expected to drive all the way to specific locations just to get their RFIDs. Besides, despite the use of an online appointment system, many motorists complain that schedules have already been filled up until next year.
There are several solutions to the problem. For one, stickering lanes will be assigned at tollway entry points, for the benefit of all those who still don't have their own RFID stickers. Even if you manage to get an appointment beyond December 1 at some far-off location, you'll be guided to the proper lane when entering the toll plaza. It's an assurance that you will be issued your own sticker prior to using the expressway, and these will be open 24/7 until January 2021.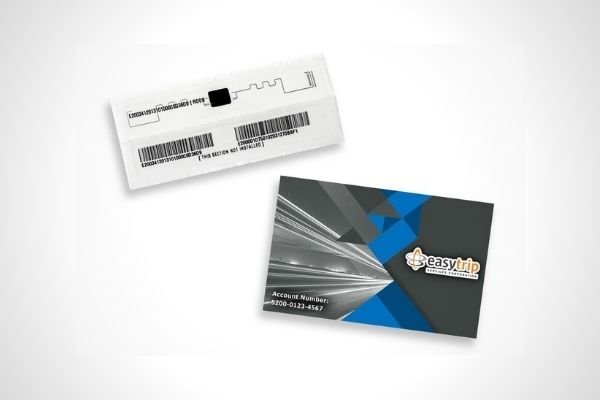 Easytrip will again be made available online for greater convenience
Installation sites will also be put up in areas approaching the toll roads, in case the prospect of long lines at the toll gates doesn't sound like an attractive proposition. SMC in particular says that it will be deploying an additional 100 sites for RFID distribution, apart from bringing installation activities to more residential areas. You can check out our list of Easytrip and Autosweep installation sites. 
A more convenient way to get stickers if you're from out of town would be online. Easytrip Services Corporation Philippines announced that it will again be making its Easytrip Stick-it-Yourself kits available for purchase at Lazada and Shopee. The new release will come with additional guidelines to ensure correct installation and will be accompanied by more dedicated machines for reloading.
Hopefully at least one of these options will be suitable for motorists in the provinces who wish to get their RFID stickers so that they can reap the benefits of cashless toll payments. 
Find more updates from the automotive and transport industries at Philkotse.com.


Joseph Paolo Estabillo
Author