Here are some answers to your RFID-related questions.
The Department of Transportation's (DOTr) decision to implement cashless transactions in all tollways in the country has raised many questions from motorists. The cashless transaction system requires motorists to install an RFID sticker before they can use expressways from both North and South Toll Operators.
13 Frequently Asked Questions on RFIDs for Philippine Expressways
Starting from December 1, the cashless transaction system in all toll roads will commence. However, DOTr is providing a transition period until January 11, 2021 that is intended to help motorists avail of an RFID sticker easier and more efficiently.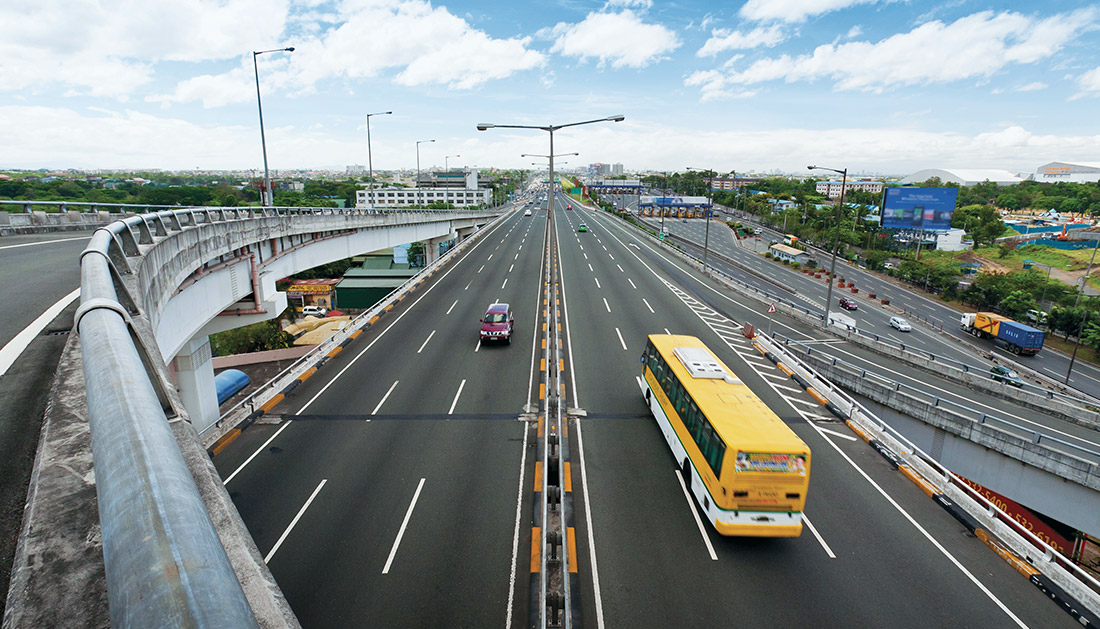 Autosweep manages expressways such as SLEX, MCX, TPLEX, Star Tollway, NAIAX, and Skyway
The guidelines of the cashless transaction system are still unclear to many motorists until this day as some say the implementation was sudden. Motorists have started panicking, which caused long queues in installation sites that violate social distancing.
With all that being said, here are some of the common asked by motorists regarding the transition to cashless transactions.
FAQs about RFID Installation
Q: Is December 1 the last day for installing RFID on my car?
No, December 1 is the deadline for toll operators to impose a cashless transaction in all of its tollways.
You can still install an RFID after the said date especially for first-time toll users and new car owners.
Q: How and where can I avail an RFID sticker?
You can book an RFID installation appointment online and head to the chosen installation site. There are also walk-in applications for installation sites that are not covered by the online appointment system.
You can book a schedule for an off-site RFID sticker installation in your area (upon request and subject to availability of schedule).
Toll operators are also installing RFID stickers in its appropriate toll gates or in installation sites/tents near toll gates.
>>> Related: Here's an updated list of where and when to get RFID stickers
Q: Am I still allowed to use the expressway if my car doesn't have an RFID sticker after December 1?
Toll operators are conducting multiple dedicated RFID installation lanes in its toll gates even after December 1 so there is no need to panic. This means that if you still don't have an RFID after December 1, toll personnel will be present in RFID installation lanes to provide you one.
Starting from December 1 to January 11, 2021, RFID installation in all tollways and booths will be open 24/7.
Q: Will I be charged if I enter a tollway without an RFID sticker?
After January 11, 2021, there will only be one or two lanes opened as RFID installation lanes, or one installation tent prior to toll gate entry. RFID installation lane signage will be placed to direct motorists. With that in mind, motorists who will not follow the proper lane will be charged accordingly.
Q: Do I still need to install an RFID sticker if I live in the province or I don't use expressways?
Installing an RFID sticker on your car is not mandatory. However, it is required whenever you will traverse expressways starting December 1. 
Q: What will happen if I use an expressway with an insufficient balance?
During the transition period from December 1 to January 11, 2021, you will still be allowed to use an expressway even if you have an insufficient balance. You will be assisted by toll personnel and reload your account using a top-up device.
Q: Does my RFID balance expire?
No, your RFID balance does not have an expiration.
Q: Who can I call regarding my concerns about the RFID sticker, load, or process?
You can get in touch with Metro Pacific Tollways Corporation (MPTC) through the following contact details:
Phone 8-555-7575 and 1-35000  
Email: customer_service@nlex.com.ph and support@easytrip.ph
Facebook DM: NLEX Corp. and Easytrip Services Corp. (/easytripph)
You can reach San Miguel Corporation (SMC) tollways through the following contact details: 
Autosweep: (02) 5-318-8655 (TOLL) 
Website: autosweeprfid.com
You can reach Toll Regulatory Board (TRB) through the following contact details: 
Landline: 02 8631-5901; Smart: 0919-560-9527; Globe: 0915-163-6468.
Of note, calls will be allowed only from Monday to Friday, 8:00 a.m. to 5:00 p.m. Before 8:00 a.m. and after 5:00 p.m., you can send your concerns via SMS to TRB's Smart/Globe, FB, Twitter, or email to records@trb.gov.ph.
Q: After the transition period, what violation will be imposed on those who will use an RFID only lane without an RFID sticker?
They may be accounted for "Disregarding Traffic Sign [or] Obstruction."
As a reminder, there will be RFID stickering lanes or installation sites near toll booths where motorists can avail of an RFID sticker even after the transition period.
Q: Does the Department of Transportation (DOTr) have plans to consolidate the two toll operators in the future?
Yes, DOTr has started the "Toll Interoperability" project way back in 2017. This project has three phases. Phase 1 includes the implementation of cashless payments, while phase 2 includes one RFID and two wallets (the single RFID will be readable both on North and South expressways. However, you still need to maintain two wallets, meaning you have to purchase load for each toll system). Lastly, phase 3 includes one RFID and one wallet.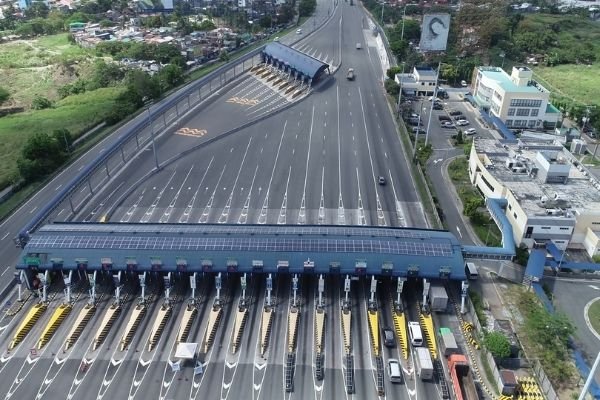 On the other hand, Easytrip manages expressways such as NLEX, CAVITEX, CALAX, C5 Link, and SCTEX
Here at Philkotse.com, we value your interest in the automotive industry. Visit our website to find out more. 

Rex Sanchez
Author