This is to avoid overcrowding in installation sites.
As we get closer to the Department of Transportation (DOTr)'s deadline to implement cashless transactions in all toll roads, many motorists are in a rush to install an RFID sticker which causes overcrowding. This then violates the social distancing protocols in the country.
13 Frequently Asked Questions on RFIDs for Philippine Expressways
For this reason, Autosweep decided to shift to an appointment basis only for its RFID installation. As such, applicants should book their slots first on Autosweep's official website before going to the installation site.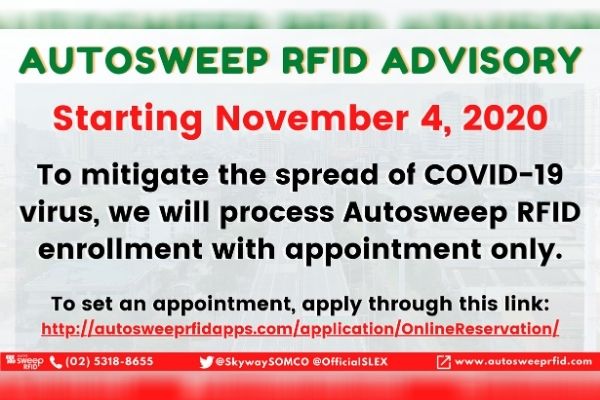 The official announcement from Autosweep
>>> Related: Autosweep RFID Installation Guide: Costs, proper way, trouble-shooting tips
Autosweep, which is owned by San Miguel Corporation (SMC), manages toll roads such as the South Luzon Expressway (SLEX), Metro Manila Skyway System (Skyway), NAIA Expressway (NAIAX), Southern Tagalog Arterial Road (STAR Tollway), Muntinlupa-Cavite Expressway (MCX), and Tarlac-Pangasinan-La Union Expressway (TPLEX).
The installation cost is Php 200 for Class 1 vehicles such as cars, motorcycles, vans, taxis, and jeepneys. Of note, the paid amount is for the initial load while the RFID sticker remains free. This is also the case for Class 2 and Class 3 installation. However, the initial load is rated at Php 1,000.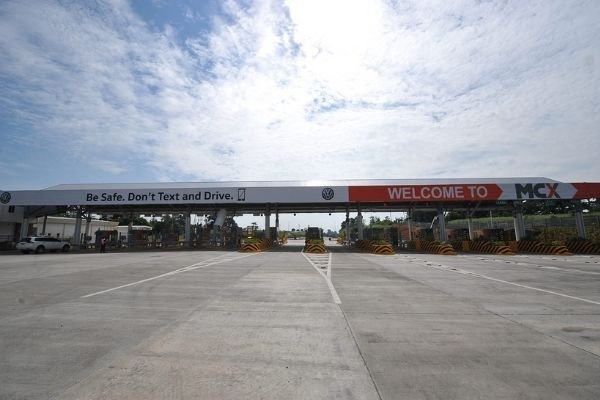 Be sure that you have with you an Autosweep RFID before December 1, 2020
>>> Related: Complete list of 24/7 Autosweep, Easytrip RFID installation sites
There are no documents required when installing an Autosweep RFID sticker. The tollway operator will only be asking applicants to show one valid ID and their car's certificate of registration and official receipt (OR/CR).
If a motorist decided to use an Autosweep toll road without its RFID sticker starting December 1, that motorist will be subjected to a fine. Toll Regulatory Board (TRB) executive director Abraham Sales said that TRB already gave an extension due to long queues experienced at toll roads so there should be no reason for not installing an RFID.
Here at Philkotse.com, we value your interest in the automotive industry. Visit our website to find out more.

Rex Sanchez
Author