All you need to know about these apps that let you use pair a smartphone with your vehicle's infotainment system. Philkotse.com shows the way.
Apple CarPlay and Android Auto are in-car apps that are used in a vehicle's double-din head unit. Many head units with multi-function infotainment systems have this capacity -- especially premium models.
Why are Apple Carplay and Android Auto causing a hullabaloo among car geeks and almost anyone who's heard about them? For those not familiar, these are add-ons that may be offered free or not depending on the car brand.
These might be free or paid optional upgrades, so better consider if it's worth spending extra on
Not everything comes free with car equipment, particularly the aforementioned apps. That said, a stand-alone double-din head unit has enough features to go around without "complicating" it with Apple CarPlay and Android Auto.
Another problem when using Apple CarPlay and Android Auto are the limitations that don't support full integration with the head unit system, which may or may not have a full-time Internet connection.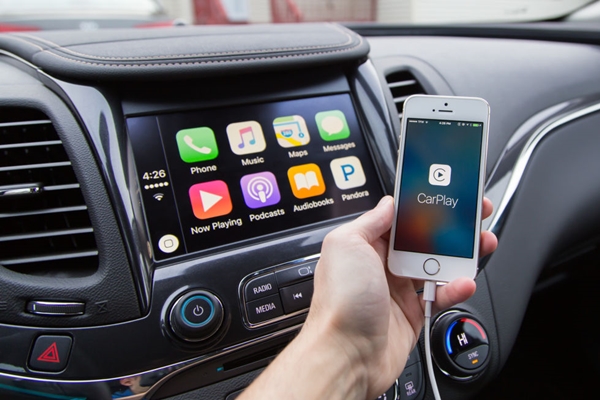 There are concerns that should be noted before making a dive for these third-party apps
Here are the questions you should ask yourself.
Is the extra cost for either Apple CarPlay or Android Auto worth it?
Most double-din head-units come with a stand-alone function that will do without Apple CarPlay and Android Auto.
There's another player call Alexa which is voice-activated without piggybacking on the infotainment system. That will need fewer complications with voice-activated access.
Head units using Apple CarPlay and Android Auto will need an Internet connection to function. Without it, they would be useless.
These in-car apps have ramifications for privacy and safety which is why Toyota and other car makers will not fully commit to full integration in most of their cars.
1. Apple CarPlay
For the uninitiated, this app is an extension of the iPhone iOS, which helps the car mirror the main functions of the phone. It is done by connecting the app to any touchscreen and also uses some of the car's features like hands-free function.
But there are some limitations to pairing the app with the infotainment system. Better check if all the touchscreen buttons and commands are fully covered by the app in the manufacturer's manual to make sure.
Not all head units will support CarPlay. If need be, get an after-market upgrade, but it might cost a bit.
Use any iPhone that is compatible with CarPlay; with the minimum requirements to install and run it.
Be sure to use a lightning cable when installing the app with an iPhone 5 or newer model.
Look for the CarPlay app on the mobile device and tap to run it. If it is a successful installation, the touchscreen will show the Apple iOS apps. By this time; they can be accessed by Siri voice activation.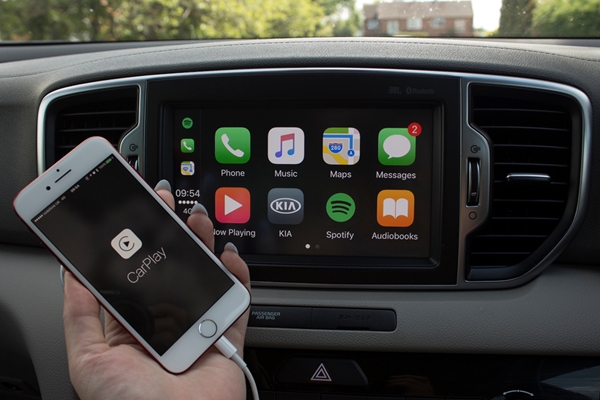 For the uninitiated, this app is an extension of the iPhone iOS
Navigation via the head unit is either through voice command or the knobs or buttons to help you pick apps.
Choose the approved third-party apps that can be used with Apple CarPlay.
Remember to tap or press the voice button on the steering wheel or use the button on the touchscreen to start voice activation for navigation or any command that Siri will follow.
Stream playlists and movies to the mirrored touchscreen, and access apps for navigation.
Not all single or double din head units are compatible with CarPlay. Getting an after-market upgrade may cost a bit.
2. Android Auto
It can be used in two ways -- either as a stand-alone app on your phone or with a car stereo and a compatible infotainment system. Still, pairing the mobile device with an infotainment system is better by far. The head unit is just a receptacle for the mobile phone's function; do expect some limitations.
A strong Internet connection is needed for fast mobile data connection
For safety, always do the pairing when parked.
Make sure that the mobile device with the app installed is on, and the car is switched on.
Connect the phone to the head unit with a USB/accessory cord.
Tick all on-screen prompts and allow all the necessary permissions to finish application of the app.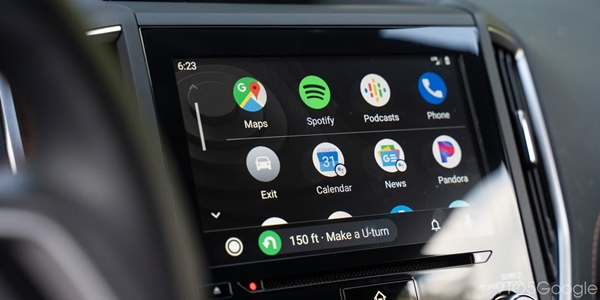 Android Auto can be used in two ways -- either as a stand-alone app or with a car stereo
Open the Android Auto app and let it run, and do the last steps with the mobile connected via the USB cord.
Using a Bluetooth connection is optional for convenience, but a USB cord is much more reliable to connect the mobile phone. Use a good phone mount to anchor it securely.
Use Google Assistant (which is already integrated with the Android Assistant) to access apps and other media via voice command.
This app will only work with Android 5.0 Lollipop or a more updated version on Android-enabled phones.
Not all car head units support this app, but there's an option for aftermarket head units.
The app speed will be limited by the capacity of the mobile phone used.
Wrapping up
Does this primer about Apple CarPlay and Android Auto help in knowing how to use these car features better? Having the info on how to use these third-party car apps will be helpful and maximize how they are utilized. Visit Philkotse.com for more info about car tech and features -- with primers how to use them better!


Norjan Ismail Abbas
Author