We don't have to complicate quarantine checkpoints. Just obey.
On April 24, 2020, President Rodrigo Duterte approved the second quarantine extension until May 15 in certain parts of Luzon. This means that we have would have to deal with more quarantine checkpoints around the Metro and other areas under the extended quarantine period.
They will only be checking and monitoring the flow of people so you should keep your calm at all times. The DILG told the public to report any officers who abuse their authority.
Enhanced Community Quarantine: How does it affect your land travel?
"We assure the public that our police officers manning the checkpoints will follow all laws and regulations in enforcing the community quarantine. If there are abuses, please report that to DILG and we will act on it immediately," Secretary Eduardo Año said in a statement.
With that being said, we have listed three things you shouldn't do if you ever find yourself in a quarantine checkpoint.
Incompliance
Unfortunately, a man was gunned down on April 22 after refusing to comply with the police officers in a checkpoint in Quezon City. The victim was rushed to the Commonwealth Hospital, and later he was declared dead.
There is so much to learn from that recent horrifying scene. We can tell that the PNP is really serious in implementing the quarantine. So in return, let's also do our part by simply staying at home or by not challenging our local officers or barangay.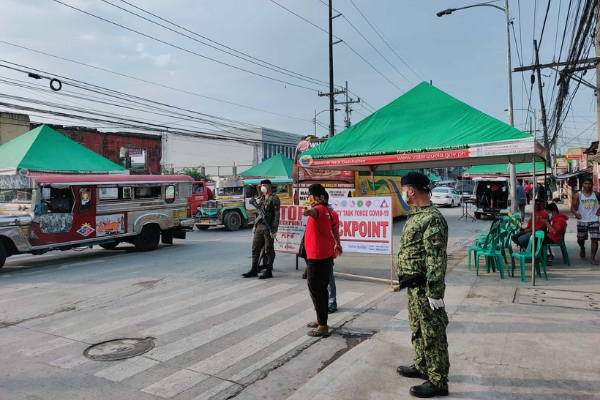 Understand that the officers manning a checkpoint were assigned to help during COVID-19 crisis in the country | via Rappler
The PNP doesn't want anything but to keep their area as safe as possible. With the current pandemic crisis still ongoing, expect strict implementations in every checkpoint. Comply with the police officers. Respect them the same way they respect you and your rights.
As much as possible, don't leave your home high tempered. Keep your composure at all times. Heated moments can lead to unwanted results. You just have to relax and keep in mind that checkpoints are set for the safety of everybody amid the COVID-19 crisis.
>>> Related: COVID-19 Metro Manila Checkpoints for your grocery run (with map)
Improper use of quarantine pass
If you think you can now roam around town with your quarantine pass, then you are wrong. The MMDA reminded the public on April 15 that barangay quarantine passes will not be honored at quarantine checkpoints along national highways.
So if you don't have something reasonable to do outside the city you reside in, then don't even bother driving out.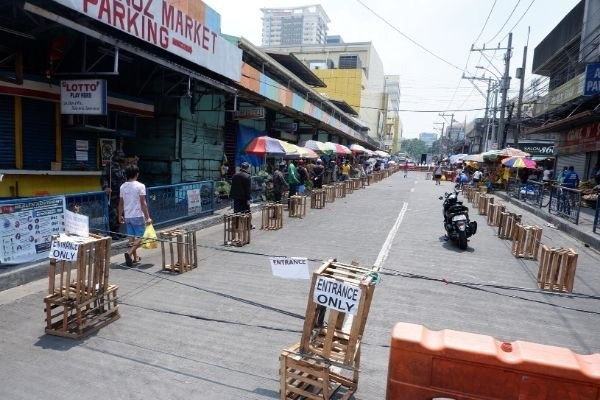 Always double check your quarantine pass before leaving your home
MMDA spokesperson Celine Pilago said in an interview with CNN Philippines that if you are from Makati and you're going to Quezon City to buy goods, then it is not reasonable, even if you have your quarantine pass with you.
Pialago also clarified that barangay quarantine passes are meant to be presented only in barangay or city quarantine checkpoints. The best tip we can suggest is for you to stay at home so you can save lives.
Violators will be fined Php 5,000 and will be forced to turn back, while the motorcycle driver violators with riders will be fined Php 2,000.
Not wearing face masks
If you don't want to be held in a quarantine checkpoint, then never forget to bring a face mask with you whenever you go for a grocery run or pick something up somewhere.
Due to the strict implementation of the quarantine, the officers or barangay will not hesitate to bring you in which can cause inconvenience on your part.
Putting on a face mask is a requirement, said by Inter-agency Task Force spokesperson Karlo Nograles on April 2.
He said that it doesn't really matter whether you wear surgical masks or improvised cloth, as long as you have something to cover your nose then you are cleared to go out.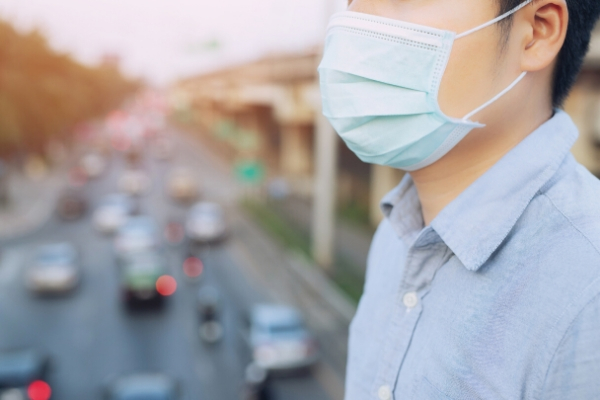 Save others from the virus by wearing a mask
For added safety, wear your face mask even when you are inside your car. Whenever you open your car door or turn on your climate controls, chances are COVID-19 contaminated air can be trapped inside your interiors, which can cause some serious sickness.
As of April 24, 2020, there is a total of 6,981 confirmed COVID-19 cases in the country. As simple as a face mask can greatly reduce the chances of the virus from spreading and help flatten the curve.
Here at Philkotse.com, we value your interest in the automotive industry. You can visit our website to find out more.


Rex Sanchez
Author