We surely miss the cooking of other people.
Reports are suggesting that the Enhanced Community Quarantine (ECQ) may further extend by two weeks. This means that it will take a little bit longer before we get to leave our homes, which also means that at least we have time to plan ahead.
With the ECQ still in play, we may already be fed up with all the home cooking we do since we can't go out to eat – this leaves us missing all the food we used to feast outside our homes.
We don't know about you but we really miss driving out spontaneously to satisfy our cravings.
For that, we decided to list down the 10 best and affordable restaurants you might want to consider visiting after the lockdown has been lifted.
1. Harbor View Restaurant
Seeing the outside world is probably the thing we missed the most. With that being said, Harbor View Restaurant is the best restaurant you can visit after the quarantine since you can enjoy dining in a place without four walls.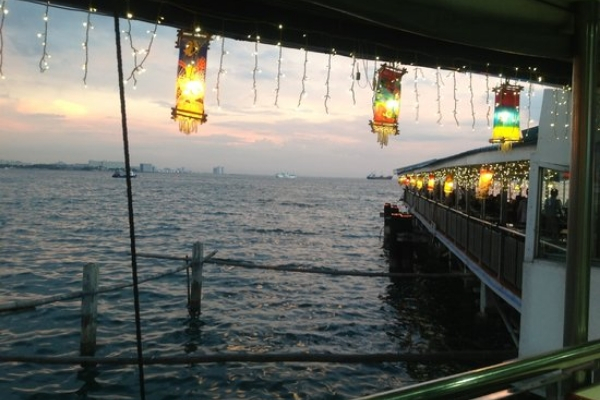 Located in Ermita, Manila near the Ocean Park | via TripAdvisor
Harbor View's seafood is definitely a must-try. It serves Filipino, Asian and other International cuisines.
On average, two people would cost around Php 1000. Plus, get to enjoy the city and sea view.
2. Sky Deck at The Bayleaf Hotel
Let's kick it up a notch by dining in with some heights. Sky Deck is a restaurant that lies with the walls of Intramuros. This means that the best part about dining here is the distinct view of Manila.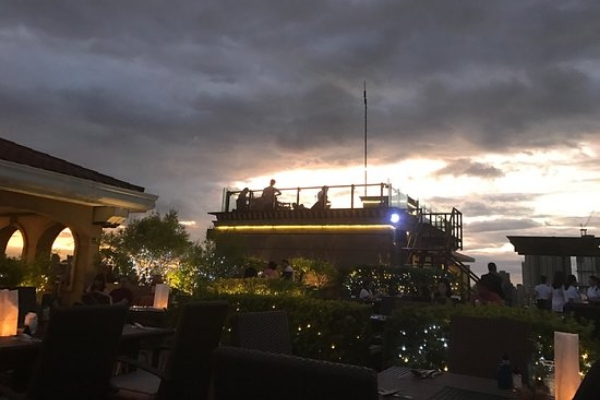 Located in Intramuros, Manila | via TripAdvisor
Despite its elegant ambiance, Sky Deck is relatively affordable. You can have Chicken Teriyaki for only Php 390 and US Beef Short Rib for Php 1,100.
After the dining experience, you can take a walk on the streets of the historic Intramuros.
>>> Related: Which stores are open during quarantine? This website will tell you
3. District 8 Gastropub
You surely have heard about this place before. District 8 is a restaurant that has a full bar available, co-owned by many stars like Daniel Padilla, James Yap, and many more.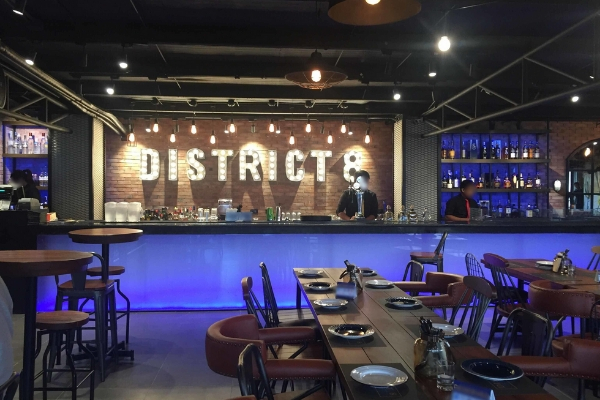 Located in Greenhills, San Juan City | via Zomato
District 8 Gastropub serves European and American cuisines and is known for a place with awesome nightlife ambiance.
On average, two people would cost around Php 1,000. Who knows, maybe you get to enjoy the lifting of the quarantine with some stars if you decide to dine here.
4. Silantro Fil-Mex
If you decide to try something new, then the Silantro Fil-Mex might be the place for you to visit after the quarantine.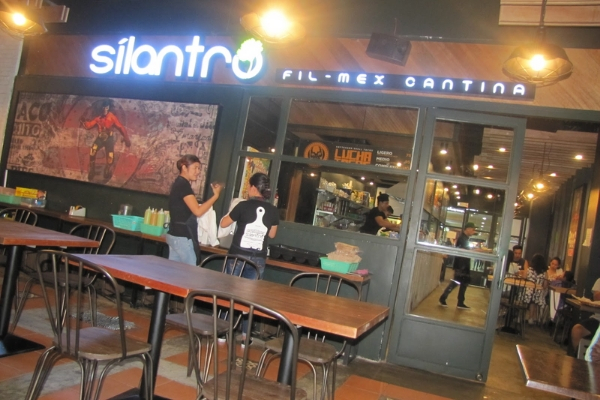 Silantro Fil-Mex has over 7 branches across Metro Manila | via Food, Travel and Whatevs
When you are planning to visit this Mexican restaurant, you can never leave without having its Beef Nachos priced at Php 200 and its Quesadillas priced at Php 180.
If you are a big fan of the Fast and Furious and you happen to notice the Corona beer most of the time, then we suggest your drive down here and get yourself a Corona priced at Php 150.
5. Sambo Kojin
Sambo Kojin takes pride in its Japanese and Korean grill diners with its top grade US Beef and premium seafood.
If you miss going out for Samgyup trips, then expect a similar experience with Sambo Kojin, but more expensive.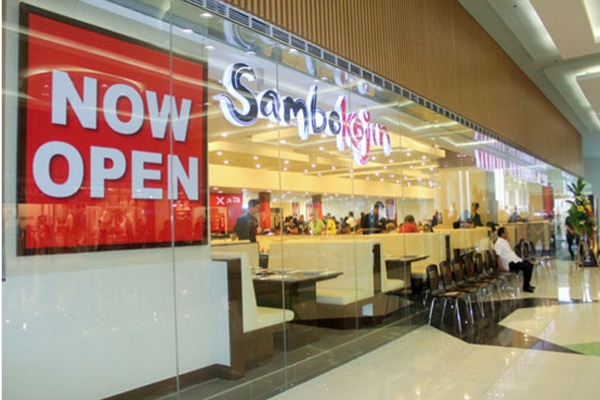 Branches include SM Megamall, SM Southmall, SM City Fairview, Eastwood, and West Avenue | via ang kaladkarin
On average, two people would cost around Php 2,000. You can also avail of a buffet but it is only available every Monday to Friday starting from 10:30 am to 3 pm.
You might want to get early in line since Sambo Kojin is located in the SM Megamall, which can really be crowded especially the first week after the lifting of the quarantine.
>>> Related: 10 best burger joints we miss driving out to
6. Conspiracy Garden Café
If you are an artsy person and you miss seeing art outside the four walls of your room, then the Conspiracy Garden Café. It features different artworks and some local artists play here.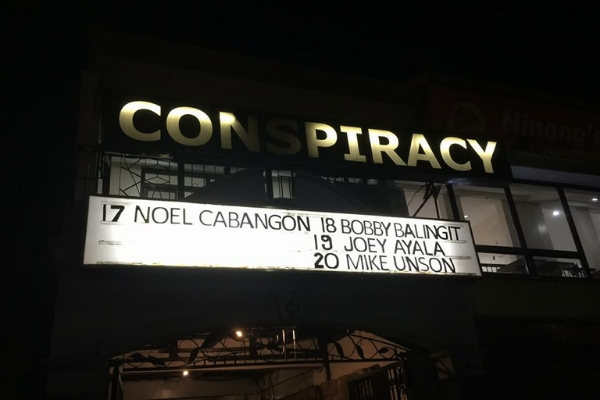 Located in Visayas Ave, Quezon City
For the price of Php 800 for two people, it surely is worth its price. Conspiracy Garden Café serves Filipino and Asian cuisines.
A perfect place to chill the night out; just don't forget to bring a camera with you to record an awesome artful experience.
7. Mesa
Mesa will surely never disappoint you, especially with its authentic Filipino dishes. This restaurant is arguably the best in the business when it comes to serving Filipino cuisines. Mesa is the 'Certificate of Excellence 2019' winner.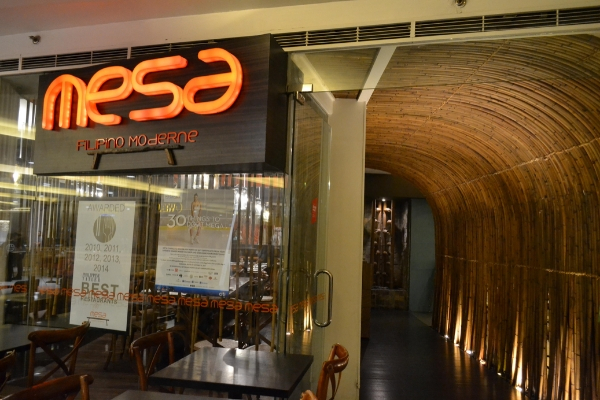 There are over 20 Mesa branches available nationwide | via Booky
On average, two people would cost around Php 1,000. If you want to take your Filipino food to the next level, then Mesa will surely deliver. Mesa will probably be your go-to Filipino restaurant after your first visit.
>>> Related: 6 food, grocery delivery apps you can use during COVID-19
8. Ritchie's Diner
A retro-looking ambiance would be best after staring at our ceilings for months. For that, let's go all the way to the south to Ritchie's Diner. Judging from the outside, you know you're up for a treat.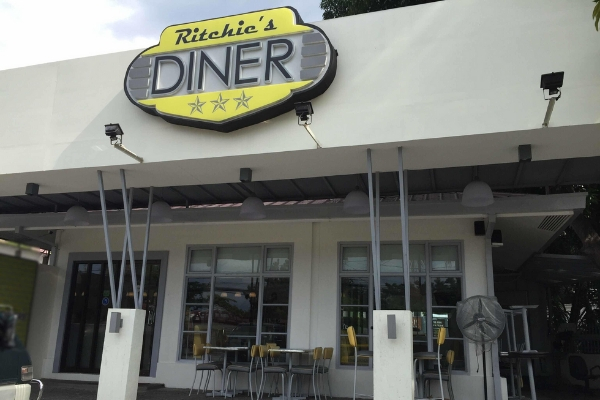 Located in BF Homes, Paranaque City and Robinsons Place, Las Pinas | via Zomato
Ritchie's Diner has a wide-range of pancake menus like the Blueberry Pancake which is priced at Php 140 for two servings.
To complement its '50s-inspired American diner ambiance, Ritchie's Diner serves various burgers priced around Php 230. And of course, ice cream and sundaes for an average price of Php 150.
9. Little Tokyo
If you love Japan, then you might want to take your drive out to the next level with Little Tokyo. You can enjoy authentic Japanese cuisine and ambiance.
This compound consists of many restaurants and it is actually run by a group of Japanese men and women who decided to stay in the country.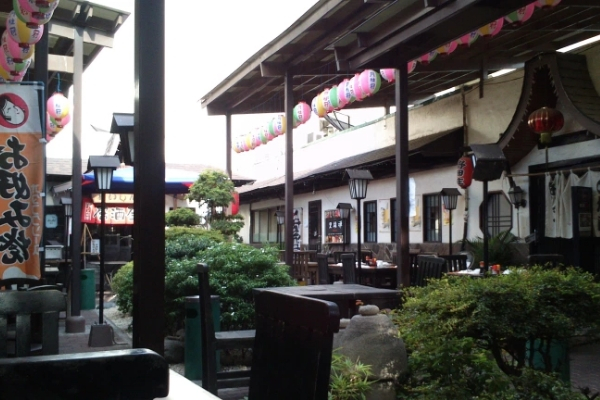 Located in Legaspi Village, Makati | via lifeandfreewill
If you have at least Php 200 with you, then you can already have decent Japanese food in Little Tokyo.
However, it is still recommended to bring at least Php 1,000 for two people. You can also drop by the Dojo Dairy Ice Cream, which offers green tea, wasabi, miso sake flavored ice cream and many more.
>>> Related: 10 vacation spots you can drive to after quarantine
10. Toyo Eatery
Last but certainly not least, Toyo Eatery. Despite debuting only in 2016, Toyo Eatery already made its way onto Asia's 50 Best Restaurant in 2018 ranking 43rd.
Inside, Toyo Eatery hosts a dining room that features a large open kitchen and wooden tables.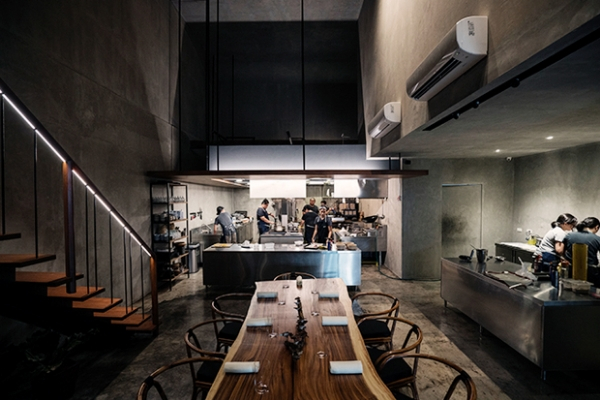 Located in Chino Roces Ave, Makati | via World's 50 Best
Dining in Toyo Eatery can really be expensive. On average, two people would cost around Php 1,400 – fairly reasonable considering how promising this restaurant is.
Who knows, maybe one day you'll look back and say you experienced dining in a Philippine restaurant with a Michelin star.
Here at Philkotse.com, we value your interest in the automotive industry. You can visit our website to find out more.


Rex Sanchez
Author