Peugeot converts Traveller into a pure-electric people-hailer
This 8-seater all-electric Traveller has a 230 km range.
Peugeot has introduced a new all-electric version of the Traveller called the e-Traveller, dedicated to passenger transport and leisure. It will be available in a choice of seating arrangements and wheelbases, namely Standard (4.95 m long) and Long (5.3 m).
The e-Traveller is powered by a 50 kWh battery with a range of up to 230 km. It is capable of running of 0 to 100 in 13.1 seconds and has a top speed listed at 129 km/h. Regular charging plug sockets takes 31 hours to fully charge the e-Traveller.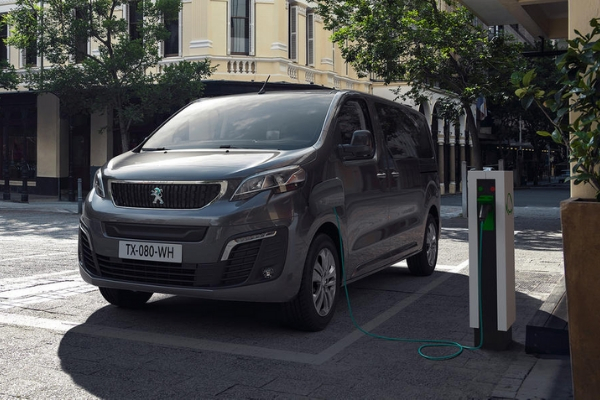 Could this be the future of all-electric large passenger vehicles in the country?
For faster charging, Peugeot is offering two types of on-board chargers – the standard fit 7.4 kW charger reduces the charging time to 7.5 hours and an optional three-phase 11 kW unit.
The E-Traveller can also be charged at up to 100 kW using a suitable public charger, allowing for an 80% charge in just 30 minutes.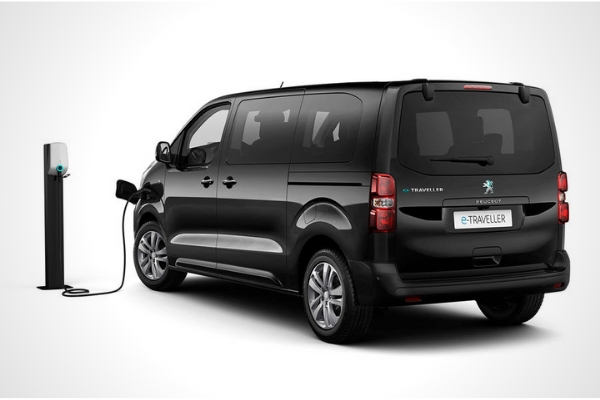 It comes with an "e-Traveller" monogram on the back
>>> Related: Peugeot PH plans to bring Malaysian-made cars to the country
The Peugeot e-Traveller comes with three driving modes from its mode selector. The first mode is the Eco, used for optimizing range. It limits the power to 60 kW and 180 Nm of torque.
The second mode is Normal which is the ideal mode for daily driving. This mode produces 80 kW and 210 Nm of torque. Lastly, the Power mode for optimal performance – generating a peak of 100 kW and 260 Nm of torque.
To make the e-Traveller stand out from its combustion-engined variant, the e-Traveller has been revamped with features like a blanked-off radiator grille, a new instrument cluster, and unique graphics for its 7-inch infotainment system.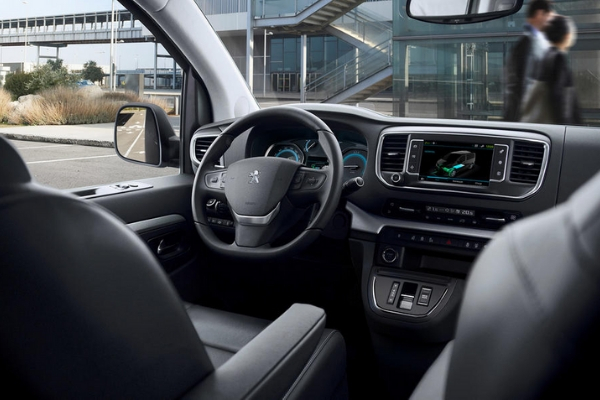 Interior view of the Peugeot e-Traveller
The battery is guaranteed for eight years and 100,000 miles for 70% of its charge capacity. As of now, there is no official pricing for the e-Traveller. It is expected to be revealed before its commencement in the European auto market in the second half of 2020.
Here at Philkotse.com, we value your interest in the automotive industry. You can visit our website to find out more.
Author

Rex found his passion for cars at a young age. He loves anything with an engine – which includes cars and planes. Right now, he is pleased to impart that passion for cars to a professional level under Philkotse.