[Leaked Video] Kia Seltos Spotted in the Wild
The hype for the Kia Seltos is reaching a fever pitch and now we have a video showing it in highway testing!
Kia Philippines is still keeping its lips zipped on their upcoming car model. Earlier this year, they introduced their caffeine-induced sports sedan the Kia Stinger poised to give the Audi S4, Mercedes AMG C43 and even the BMW 440i Gran Coupe M Sport a run for their money.
Kia Philippines has promised another car model to be introduced this year that also starts with the letter S.
The Kia Seltos has been making its rounds of the internet lately blazing a hype train across its path, and for good reason. It's a sub-compact SUV which I don't need to remind you is today's hottest segment especially for the Philippine Market.
With the likes of the Ford Ecosport, Honda BRV and the Nissan Juke selling like hot-cakes, it's only logical for Kia Philippines to put their hat in the ring to grab a slice of the sub-compact SUV Pie.
With the axing of the  Kia Soul from the local line-up, Kia is poised to introduce a model that has more value and should be priced along the ball-park of the aforementioned rivals from other car brands and the Kia Seltos fits that bill to a tee.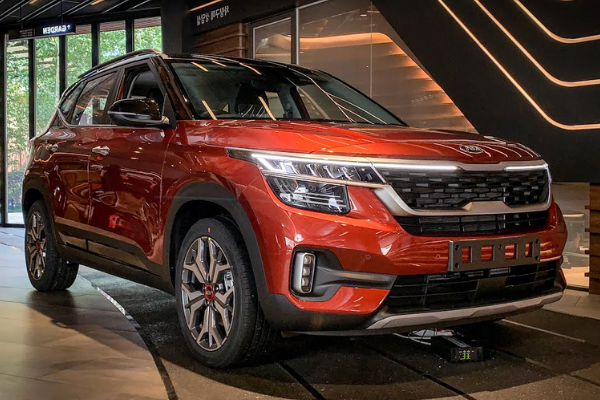 The Kia Seltos offers more value than the Kia Soul
Recent spy photos of the Kia Seltos show it to have much sleeker design than the boxy Kia Soul with a more edgier and angular look. Today we have Video that shows the Kia Seltos in the wild apparently doing some high speed runs across the highways of India.
Throughout the video, you would see that passenger in the car filming the new Kia Seltos approaching speeds in excess of 100 kph.
Kia SELTOS in Action | High Speed 140+ kmph | Chased by HEXA [Source: Power Stroke PS]
On the road, the Kia Seltos adheres much more to a traditional SUV-like shape more than the lunch-box on wheels Kia Soul. This should market more towards Filipino buyers who find the Kia Soul's radical yet polarizing.
The Kia Seltos is powered by either a 1.5 liter petrol engine making 115 hp and 144 Nm of torque; a 1.5 diesel engine with the same horsepower figure of 115 hp but is pulled by 250 Nm of torque and Kia's all-new 1.4 liter turbo GDI Smartstream engine that pushes 140 hp and 242 Nm of torque.
The Kia Seltos also has its choices of transmission options across the entire range of variants from a 6-speed manual transmission a 7-speed dual-clutch transmission and their proprietary IVT system which is a Continuously Variable Transmission unit.
It is most likely to see Kia Philippines bring only one engine variant to our country with the 1.5-liter petrol engine poised to rival the current crop of compact crossovers.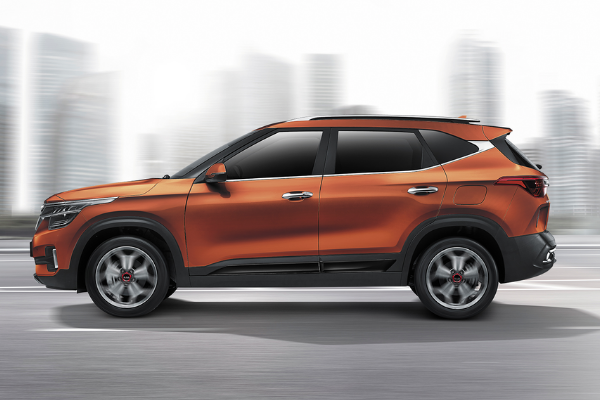 The Kia Seltos is more SUV than Lunchbox on wheels
Safety Features will most definitely come standard but what we are on the lookout for is Kia's vaunted UVO car synchronization system.
It's a system that syncs with your smartphone through an app which enables you to control almost everything about your car from the ignition system, air-conditioning, cameras, and even the infotainment system.
If Kia Philippines decides to bring this feature with the Kia Seltos it would definitely make it stand head and shoulders above the competition.
Kia's UVO System puts it head and shoulders above the competition
With the newest model about to introduced by Kia in the coming months, do you think the Seltos has a chance to be that model? Do you think it can succeed where the Kia Soul failed? Be sure to stay tuned to Philkotse.com for more news updates, reviews and insights in the Kia Seltos!
Author

Sleek, Sexy, Athletic and Fast. These are words that were never used to describe our resident claustrophobe Roy Robles. After spending 10 years counting other people's cash in banks, he is just happy to be at Philkotse.com. Catch his articles everyday and make sure to honk if you see him.