The Kia Soul 2018 Philippines stands out from many compact vehicles for certain reasons. Find out in this review by Philkotse.com.
In this review...
Introduction

Exterior

Interior

Engine & Performance

Specifications

Price list
1. Kia Soul 2018 Philippines Review: Introduction
Don't trust a book by its cover since looks can sometimes be deceiving. This is the case of the Kia Soul. Many Pinoys do not like its boxy body which is not really an ideal appearance for a fast automobile.
That said, the Kia Soul 2018 Philippines still has many things to show off, especially what hidden under the sheet metal such as a 1.6-liter CRDi diesel engine, a VGT and 7-speed dual clutch transmission. Anyway, those are enough to make it appealing to lots of Filipino motorists.
Now, keep reading our review on the Kia Soul 1.6 SL VGT CRDi DCT trim to give the Soul a chance to change your mind.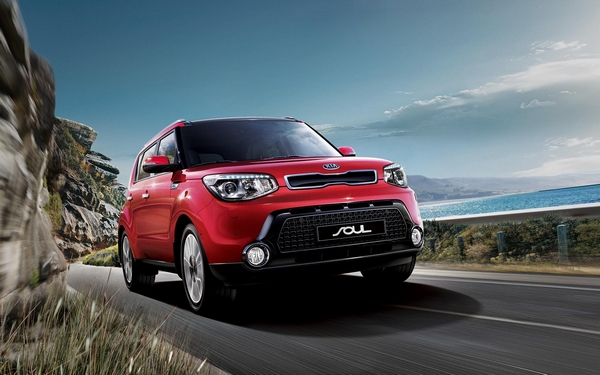 The Kia Soul has many things to show off
Kia Soul Philippines Review
2. Kia Soul 2018 Exterior
For almost ten years, Kia Motors has not carried out any drastic changes on the Soul design, except for very subtle alteration on the 2018 model compared to the Kia Soul 2016, because the design has its own appeal to its patrons.
The Kia Soul exterior is quirky, like the Toyota BB. To tell the truth, that design hardly makes people appreciate. If only the car manufacturer of Japan gave it some curves at the rear end, everything would be different. Thankfully, the front fascia is not bad to feast your eyes upon. Besides, its contrasting roof color is great, especially when a white one combined with a blue body paintjob. What a nice touch!
Let's have a closer look at this subcompact crossover.

For almost ten years, Kia Motors has not carried out any drastic changes on the Soul design
The Soul exterior is quirky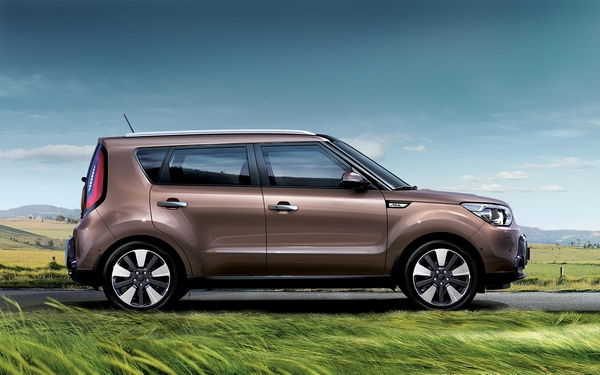 Kia Soul exterior - side view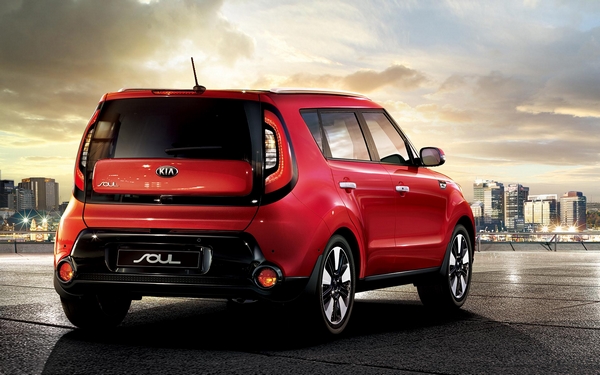 If only the car manufacturer of Japan gave it some curves at the rear end, everything would be different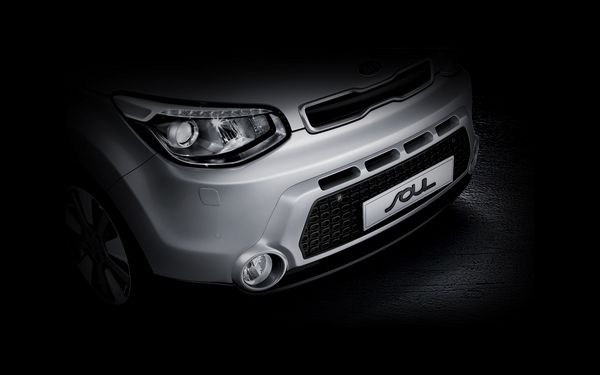 Body color front bumper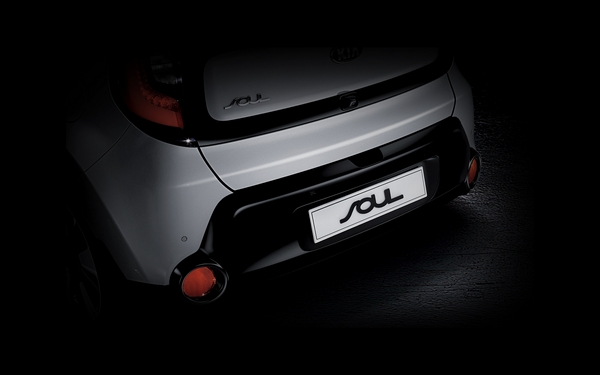 Black high-gloss rear bumper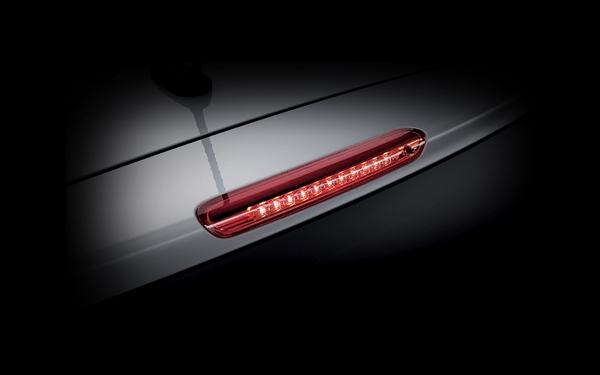 High-mounted stop lamp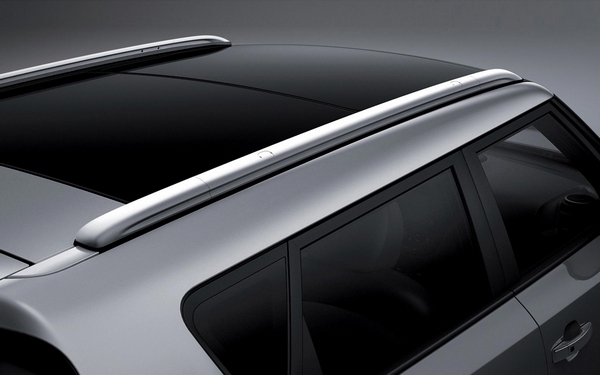 Surface-mounted roof rail
YOU MAY WANT TO READ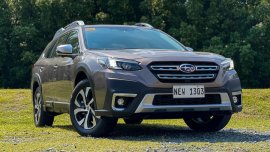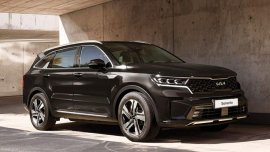 ₱ 2,398,000 - ₱ 2,588,000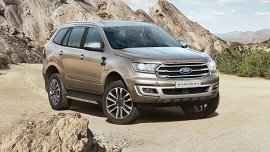 ₱ 1,738,000 - ₱ 2,299,000
3. Kia Soul 2018 Interior
Getting inside, the new Kia Soul impresses us with a beautiful dashboard which is full of circles and recalls of the Mini Cooper Countryman. If putting the Soul exterior and other players' for comparison, the said vehicle will certainly be defeated.
However, when it comes to interior design, it is not inferior to any models. Even though there are some plastic, the dash is not cheap-looking. Sadly, the display head unit there, which features USB ports, decent-sounding speakers and steering wheel buttons, is non-colored.
Plus, if the company could take away the circular shapes at the center, the dashboard would be more stunning.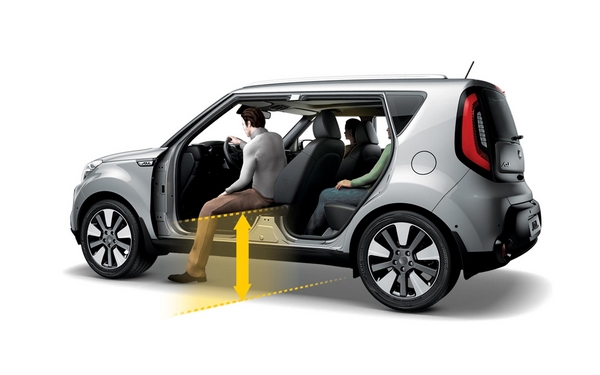 The ingress and egress are improved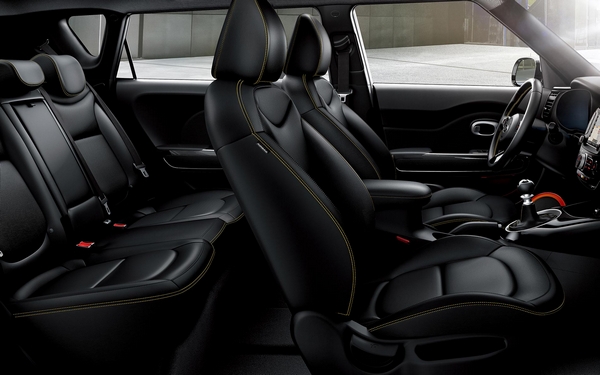 An airy space in both front and rear add to the cabin's overall comfort
Also being eye-catching in the 2018 Kia Soul interior are yellow stitches scattered throughout the cabin. They're well matched with the complicated seat design, giving the inside a more refreshing look.
Concerning space, an airy space in both front and rear add to the cabin's overall comfort. Owing to the boxy shape, a massive amount of headroom is offered for all passengers. However, if you're a leggy one, you'll really need some legroom.
The boot space is also so generous that it appears to fit even a small washing machine. Better still, folding the rear seats down and you'll have the maximum space. Your load and unloading would be more effortless if the truck could be lipless.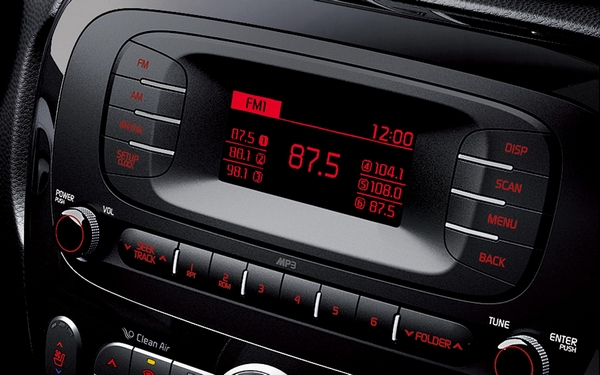 Standard audio system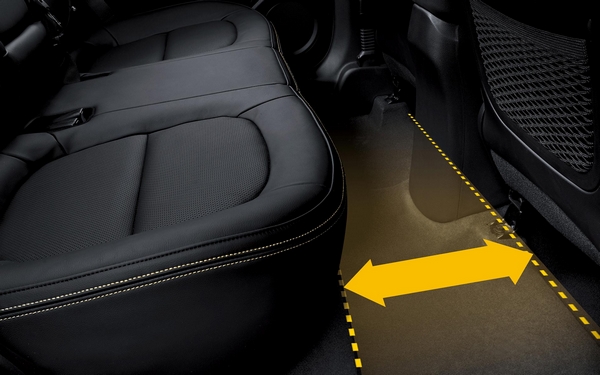 Expansive 2nd row roominess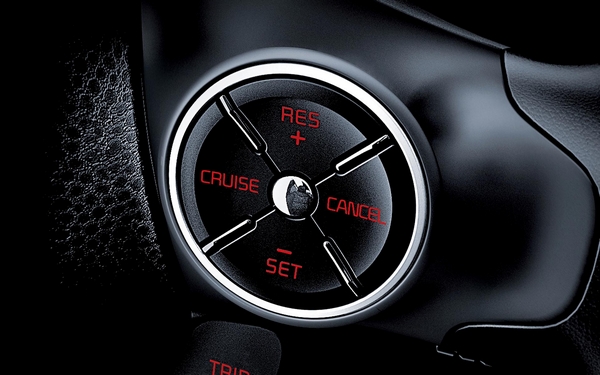 Auto cruise control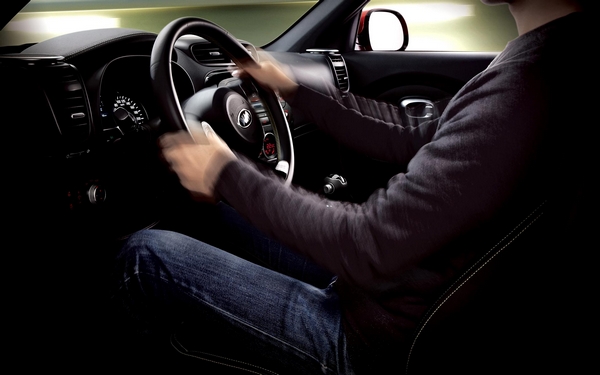 Flex Steer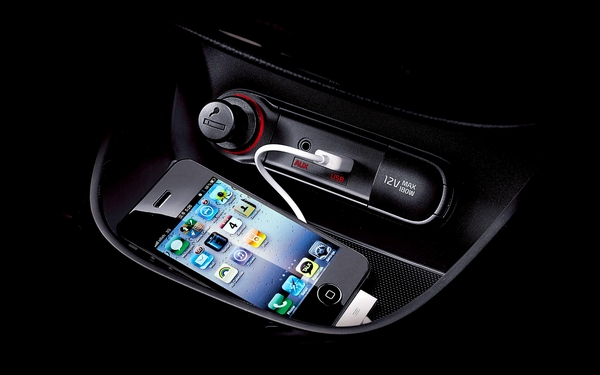 Aux, iPod®, USB connectivity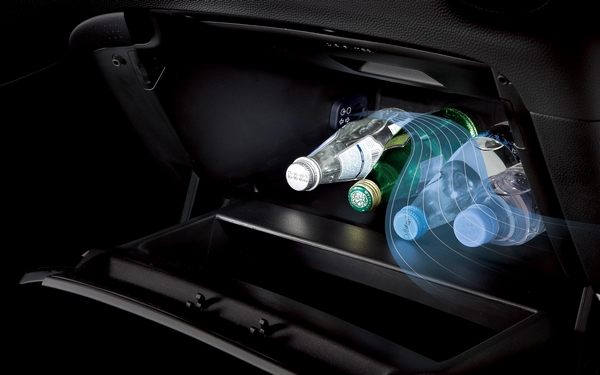 Cooling glove box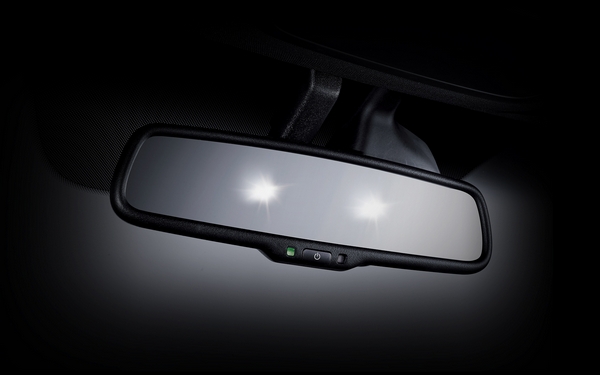 ECM mirror
4. Kia Soul 2018 Philippines Review: Engine & Performance
Do you know the boxy-looking Kia Soul 2018 hides the "soul" of a famished wolf who're ready for a hunt for the night's dinner? As stated, propelling it is a 1.6-liter CRDi engine producing 136 hp and 300 Nm of torque, a 7-speed DCT and a variable geometric turbocharger (VGT). Could you name a model owing these three? These things help the Soul react instantaneously to each step on the accelerator.
When on the move, it performs like there is no tomorrow. Particularly, do not forget to brace yourself once the turbo kicks in at around 2,000 rpm. On top of that, disc brakes bring the Soul the braking power it needs.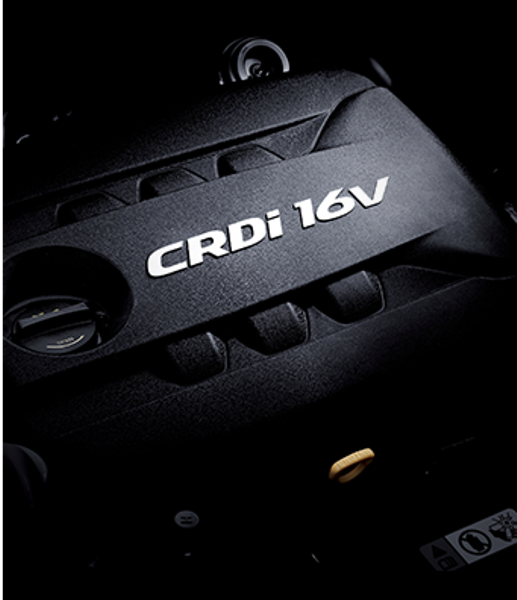 Propelling the Kia Soul is a 1.6-liter CRDi engine
Despite a cumbersome appearance, the Soul is not a fuel guzzler. In cities, at 15 kmph, it consumes 6.4 km/l of fuel why running on highways at an average speed of 90 kmph, the figure rates 22.2 km/l. With these admirable numbers, you will absolutely not need to shift to Active Eco mode to save up on fuel.
As for the 7-speed DCT, though it works quickly and precisely, its performance at lower speeds is not much appreciated. Sometimes, it shuffles the gear, especially when starting acceleration and slowing down. That is, the DCT takes time to get used to, notably if you used to drive a car equipped a conventional automatic gearbox. Once getting the hang of it, you might not resist this sport utility vehicle.
Handling is magnificent. Thanks to a changeable steering wheel, you can choose your favorite driving modes, including Normal, Sporty and Comfort. When getting around town or even moving on expressways, we highly recommend the Normal model since it is very easy to maneuver. The visibility provided for the driver is good, yet the side mirrors should not have come with that curvy design. Yes, these mirrors partially reduce the overall visibility.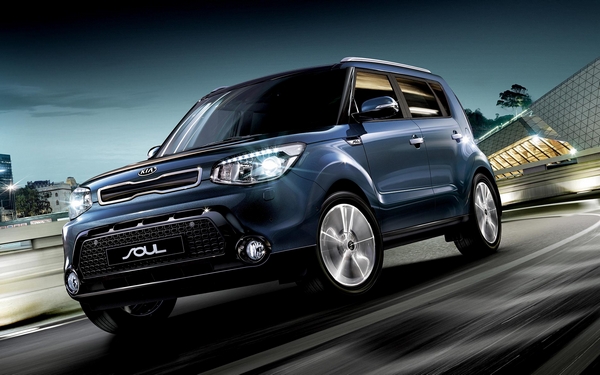 When on the move, it performs like there is no tomorrow
Keep in mind that the Soul is a crossover, so we love its ride comfort. It has a ground clearance that helps itself to overcome most road imperfections without compromising super dampened suspensions and body rolls.
>>> You may also concern: Next-gen Kia Soul 2019 might be an AWD vehicle
5. Kia Soul 2018 Specs
Kia Soul 2018 Philippines specs
Overall
Name
Kia Soul 1.6L SL VGT CRDi DCT
Body Type
Crossover
Price
P1,198,000
Transmission Type
Automatic
Engine & Performance
Engine Size
1.6 L
Displacement
1,582 cc
Number of Cylinders
4
Number of Valves
16
Transmission Category
7-speed Dual Clutch Automatic with Shiftlock
Power Train
Front-Wheel Drive
Max Output
136 hp @ 4,000 rpm
Max Torque
300 Nm @ 1,750 rpm
Fuel Type
Diesel
Fuel Capacity
54 L
Dimensions
Length
4,140 mm
Width
1,800 mm
Height
1,600 mm
Wheelbase
2,570 mm
Turning Circle
10.6 m
Ground Clearance
150 mm
Trunk Capacity
685 L
Number of Doors
5
Number of Seats
5
Features & Technology
Cruise Control
No
Front Parking Sensors
No
Rear Parking Sensors
Yes
Leather Upholstery
No
Push Start Button
No
Wheel Size
18"
Wheels Metal Type
Alloy
Airconditioning System
Manual Air Conditioning
Entertainment System
Radio/MP3 with 6 speakers
Connectivity
Aux, iPod, USB
Navigation Ready
No
Keyless Entry
No
Roof Rack
No
Sunroof
No
Electric Adjustable Seats
No
Power Steering
Yes
Power Windows
Yes
Power Outlet
Yes
Steering Wheel Audio Control
Yes
Active Park Assist
Yes
Hill Start Assist
No
Safety Features

Driver's Airbag
Front Passenger's Airbag
Electronic Brake Distribution
ABS
Brake Assist
Immobilizer
Security Alarm
Stability Control
Electronic Door Locks
ISOFIX
6. Kia Soul 2018 Philippines Price
In the general run of things, the Kia Soul 2018 Philippines is actually a speed-hungry machine bundled in an odd styling. Despite the outer look, we still find that the model breathes out a lot of youthfulness.
The Kia Soul cost ranges from P995,000 to P1,285,000. As to the mid-range 1.6L SL VGT CRDi DCT, it sets you back P1,198,000, a fairly competitive price when compared to other buddies in subcompact crossover segment. So, if beauty is not in the face is your spirit, try selling your "soul" to this model.
Kia Soul Price Philippines 2018

| Model  | Price |
| --- | --- |
| Kia Soul 1.6L SL VGT CRDi MT | P995,000 |
| Kia Soul 1.6L SL VGT CRDi DCT | P1,198,000 |
| Kia Soul 1.6L GL VGT CRDi DCT | P1,285,000 |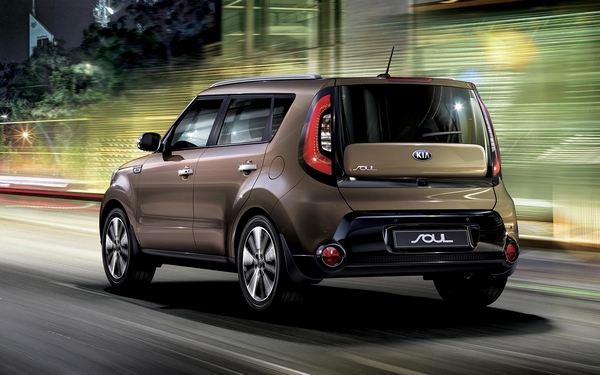 If beauty is not in the face is your spirit, try selling your "soul" to this model
Recommended articles