Let's get to know more about the funky-looking compact crossover, the Kia Soul 2019.
In this review...
Introduction

Exterior

Interior

Performance

Safety

Specsheet

Price list
1. Kia Soul 2019 Philippines Review: Introduction
The Kia Soul 2019 is a front-wheel-driven, subcompact crossover SUV which with its quirky looks has gained a foothold in the segment for quite some time now in the Philippine automotive market. Now in its third generation, the Soul made its first debut at the 2008 Paris Motor Show and since then has graced numerous garages and roads worldwide with its very distinct boxy look.
The Soul has also blurred the line between MPV and SUV category and with its roomy interior.
Its boxy and compact body looks fresh and remains true to the basic look of the first generation. According to many, this is latest iteration's biggest virtue -- notwithstanding its smaller size/profile compared to, say, a Toyota RAV4. Not to worry, because the Soul still has considerable room as we've mentioned already. Now let's take a closer at the other aspects of the vehicle with the 2019 Kia Soul Philippines review from Philkotse.com.
2019 Kia Soul Complete Walkaround Review
2. Kia Soul 2019: Exterior
The SUV/MPV hybrid (which the Kia Soul appears to be) stands out compared to its segment competitors. While some might not prefer the funky, weird look, a younger demographic might go for vehicle's youthful, boxy stance.
On the front of the 2019 Kia Soul exterior, one will immediately notice the trademark H-shaped, chrome-bordered grille common to many other Kia models. The amount of chrome finish appears to be just right, and thus complements the overall look of the Soul's front. Returning for this generation is the stylish swept-back headlamps that come with daytime running LED lights.
Like the grille, this definitely adds to the overall look of the Soul while at the same time meshes well with the overall design theme of the vehicle. Also of note is the blackened lower grille that comes with fog lamps on both of its lower corners gives an SUV look to the vehicle.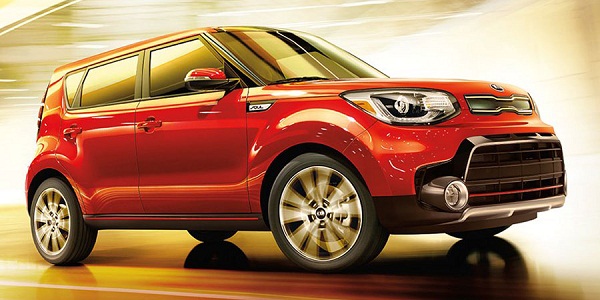 Kia Soul 2019 is a good option for drivers who want a capable yet still a fun vehicle for the city
When viewed from the side, the boxiness of the Kia Soul exterior stands out more, especially if one's eyes follow the sharp angle of the A-pillar that leads towards the vehicle's roof.
Aside from that, other noteworthy features of the Soul's are the chrome door handles, machined alloy wheels and the large 18-inch tires.
The Soul also has a pretty decent ground clearance comparable to that of an SUV, a plus especially when driving around Metro Manila's rougher roads and speed-bump riddled subdivisions.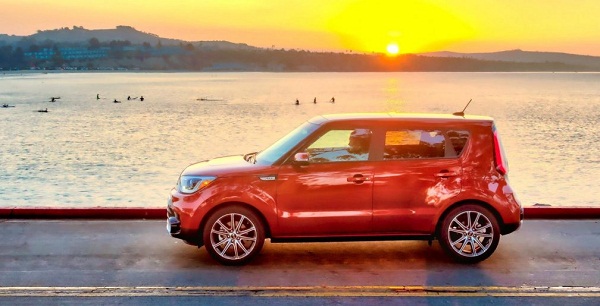 2019 Kia Soul is 4140mm long, 1800mm wide, and 1600mm high
Despite already standing out from the front and from the sides, the most distinctive part of the Kia Soul is its rear end with its vertical tail lamps and a rectangular panel in the glass area. The latter will definitely look weird to some. Like the front end, the Soul also features a black faux vent grille on the rear bumper which houses lights and lending the vehicle front and rear symmetry.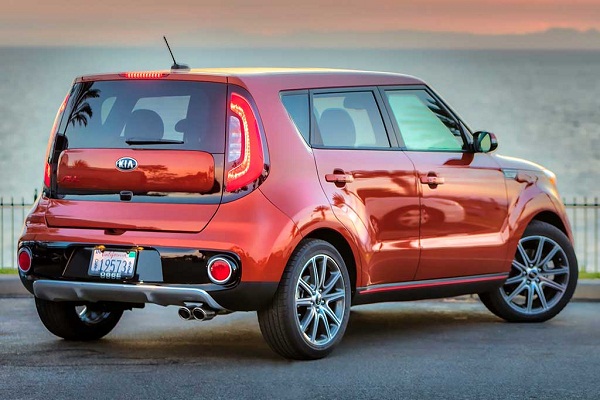 The rear of the Kia Soul continues its interestingly quirky design
The 2019 Kia Soul is 4140mm long, 1800mm wide, and 1600mm high and has a wheelbase of 2570mm. So with that size, one can expect the Kia Soul to be able to easily maneuver through tight roads and through traffic. Parking the Soul also presumably becomes easier because of this.
>>> Visit our Cars for sale section to get the best deal.
YOU MAY WANT TO READ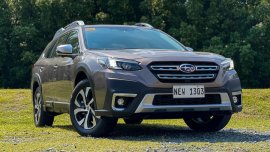 Model Price Philippines
₱ 2,480,000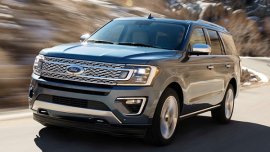 Model Price Philippines
₱ 4,479,000 - ₱ 4,612,000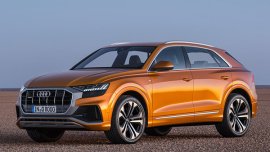 Model Price Philippines
Price available upon request
3. Kia Soul 2019: Interior
Stepping into 2019 Kia Soul interior, one may find quirky yet appealing styling once again. But instead of a boxy look, the interior features curvy, rounder shapes. From the center console, the instrument panel, to the steering wheel, the execution is very European and upscale.
Controls are easy to reach for the driver. Combined with the overall size of the vehicle, this might mean that the Soul will be comfortable as a car for the first-time driver.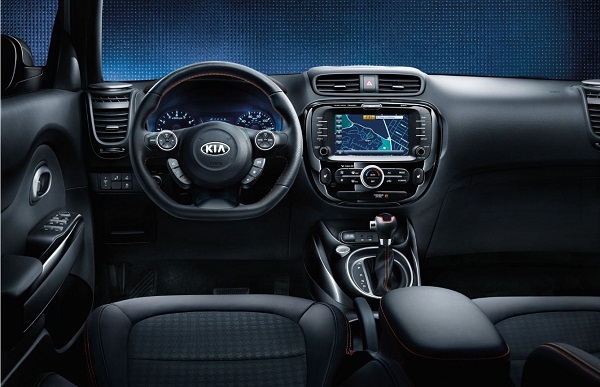 Its oval-shaped instrument cluster is ergonomic and convenient
Despite being appearing smaller than others in its segment, the Kia Soul exterior actually surprises with a lot of legroom and headroom. As such, it offers great, comfortable space for up to four adults of average size.
If three adults sit at the back, it might be a squeeze. Cargo space is also generous, as the second-row seat can also be folded. The Soul also has excellent-quality seats good for both long and short trips.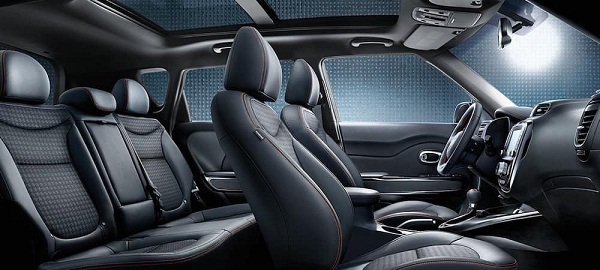 A point for improvement for the Kia Soul is the engine drone that can be very audible in the cabin
4. Kia Soul 2019 Philippines : Performance
The Kia Soul 2019 comes with a 136hp, four-cylinder engine which can also produce up to a respectable 300Nm of torque. Combining this figure with the vehicle's high ground clearance and SUV like stance, the Soul can indeed tackle rough roads easily.
Just like other SUVs however, its overall height might take out a bit from its high-speed stability. Couple that with a bit of body roll, the Kia Soul is better left to more sensible driving rather than performing tight high-speed turns and cornering.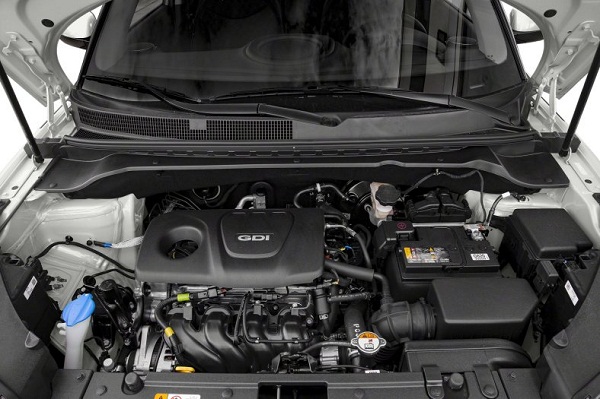 Kia Soul 2019 can produce up to 136hp and 300Nm of torque
5. Kia Soul 2019 Philippines: Safety
Like many new Kia vehicles, the new Kia Soul 2019 comes equipped with dual, side and curtain airbags. Aside from that it also has ABS with electronic braking distribution. For parking, the Soul is also equipped with a good reverse camera and parking sensors.
As for braking system, the Soul has ventilated discs up front and drum brakes for the rear. Both are sufficient in terms of stopping power for the Soul's weight and size.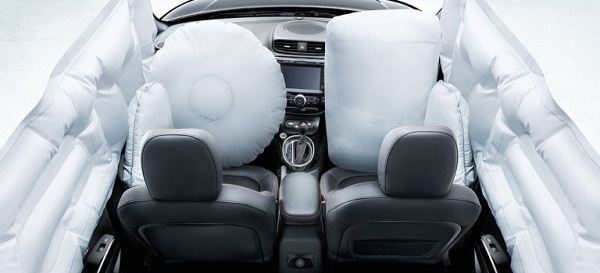 Soul 2019 comes with dual, side and curtain airbags
6. Kia Soul 2019 Philippines Specsheet
Overall

Name

Kia Soul 2019

Body Type

Subcompact crossover SUV

Dimensions

Length

4140 mm

Width

1800 mm

Height

1600 mm

Wheelbase

2570 mm

Ground Clearance

150 mm

Number of Seats

5

Engine & Performance

Machine Type

CRDi Diesel

Engine Size

1.6 liters

Number of Cylinders

4

Number of Valves

16

Fuel Capacity

52 liters

Transmission Category

  6-speed manual/5-speed automatic

Max Output

128 hp

Max Torque

300 Nm

Safety Features

Driver and front passenger airbags
Child safety locks
Crash sensors
ISOFIX

Other features

Front Suspension

MacPherson Strut

Rear Suspension

Torsion Beam

Front Brake

Ventilated Disc

Rear Brakes

Drum

Tire Size

R16
7. Kia Soul 2019 Philippines price list
The Kia Soul comes in three variants with their corresponding prices listed here:
| | |
| --- | --- |
| Variant | Price |
| Kia Soul 1.6L GL VGT CRDi DCT | ₱1,285,000 |
| Kia Soul 1.6L SL VGT CRDi DCT | ₱1,198,000 |
| Kia Soul 1.6L SL VGT CRDi MT | ₱995,000 |
>>> View full list of Kia Soul for sale at cheap prices on Philkotse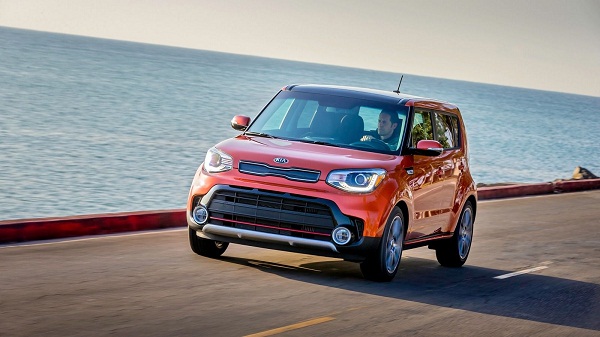 Is it worth ₱995,000 to drive home this funky crossover?


Cesar G.B. Miguel
Author