As the crossover segment is popular worldwide, Kia Seltos is expected to be wise choice.
If you know about Kia, you must be familiar with its variety of cars to choose from. Now, the brand comes with a novel idea which astonishes you by its small crossover.
Although, all we can imagine about this special edition is the manufacture's model witnessed in the US, let's us at Philkotse.com guide you to have further information concerning this.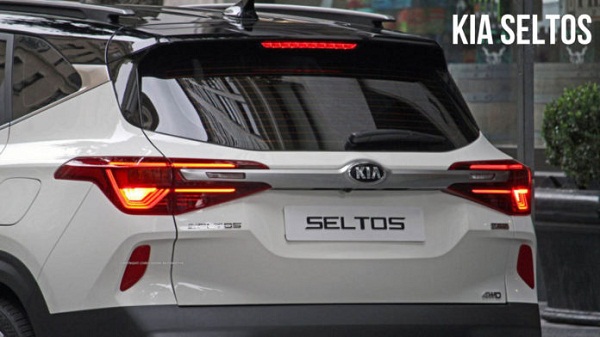 Kia will astonish you by its Seltos small crossover [Source: AutoBlog]
1. Kia Seltos outlook
As its Korean automaker called it, the Kia Seltos is a new global small crossover with coming out in the near future. After being sold, Kia Seltos expects to face Japanese rivals such as Mazda CX-3, Subaru XV, Ford EcoSport or Honda HR-V because of its potential to the market.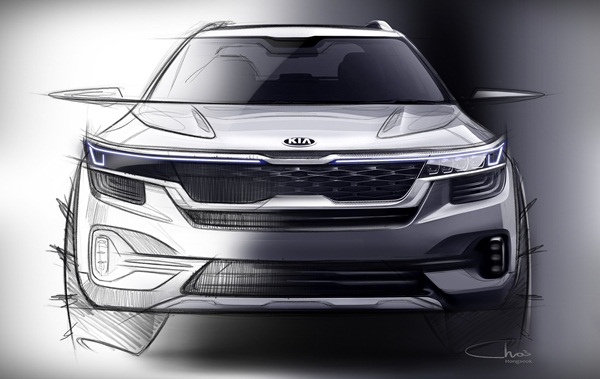 How the Kia Seltos looks like in a sketch design
According to the photo from Autoblog, the Seltos is medium size, which is in between the Kia Sportage and the Kia Soul. From the upfront, the headlights and vertical fog lamps mixed with the main black-white color (the one was witnessed on a US street) which made the outlook sportier.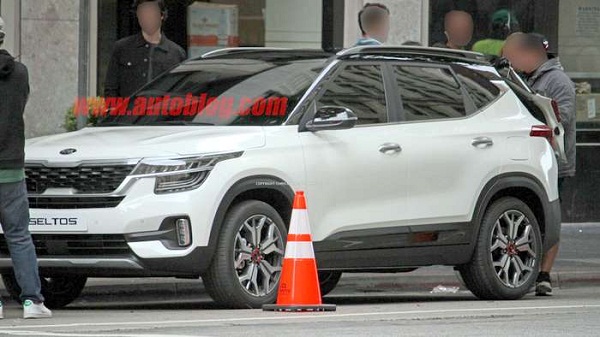 The very first official image of Kia Seltos [Source: AutoBlog]
On the other hand, the rear and the slim taillights appear to be analogous to the SP Signature which was shown in an event took place in Seoul this year. From an outer look, drivers will not come across any Kia automobiles that have the same design as this new small crossover Seltos. Car enthusiasts are eager to welcome the Kia Seltos as one of the upcoming cars in the Philippines. 
2. Kia Seltos: let's take a look inside the cabin
We cannot ensure that how the interior arrangement will be like. However, based on the earlier sketch version published by Kia, it is believed that it has a central console with a large mid-size infotainment screen, metal decorative details on the ventilation slot of the air-conditioning system.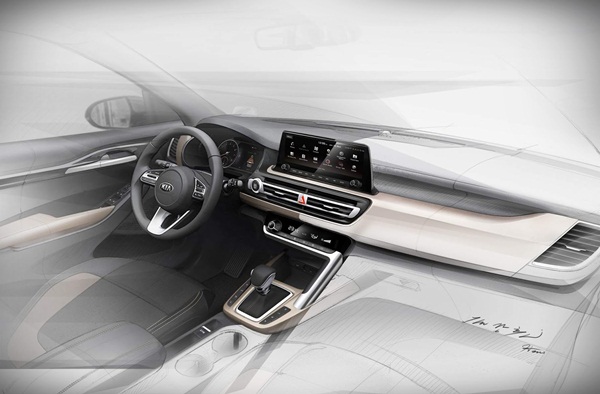 Seltos has a very modern and stylish design to target young customers
Not less impressively, the Korean automakers said that Kia will own Soul Sound Lighting system. With this special feature, we can confidently say that Kia Seltos has a very modern and stylish design to target young customers.
3. Likely the future trend?
Although Kia manufacturers have not shown any actions on launching this product to the automobile markets, we do still expect it will become a trend in the future as the high-slung crossover / SUV segment is far popular worldwide!
Are you serious about searching for a perfect car? Refer to our Car for sale section to get the best deal.

Know more about Kia Seltos 2023

The Kia Seltos 2023 is a subcompact crossover that is designed to appeal to young car buyers. It is available in the Philippines in five variants, with a price ranging from Php 1,208,000 to Php 1,580,000. Under the hood, this model is powered by a 2.0-liter inline-4 DOHC D-CVVT gasoline engine capable of generating 147 horsepower and 179 Nm of torque. Only an Intelligent Variable Transmission (IVT) is paired to the engine.
When it comes to the dimensions, the Seltos spans 4,370 mm in length, 1,800 mm in width, and 1,615 mm in height (1,610 mm excluding roof rails). It also gets a wheelbase and Kia Seltos ground clearance rated at 2,630 mm and 170 mm, respectively. In the local market, this Korean subcompact crossover competes against the likes of the Geely Coolray, Mazda CX-3, and MG ZS.
Recent posts