Discover the younger and budget friendly Kia Forte 2019
Read to know why the Kia Forte 2019 is a good buy?
The 2019 Forte is the youngest but a major punch from Kia – the company who simply does not want to keep on the traditional. This newly upgraded Kia Forte 2019 has a lot of innovations that will make you one step ahead from the others – level-up performance, technology advancements both for functionality and style, and polished styling.
A quick look is all we need to see Kia satisfied its guarantee to infuse the 2019 Forte with a portion of the magic from its most recent sporty present. A solid and appealing line trails the tip of the front light all the way to the back, where it is met with thin tail lights associated by a trim strip. It has a rightly exceptional feeling for something that won't be horribly costly.
1. Be A Stand-out with 2019 Forte's Smartphone Technology
1.1. Connect Smartphone Devices Easily
With its Technology that supports both the Android Auto and Apple CarPlay, the Forte 2019 will let you accept calls, receive messages, play music and videos, and navigate toward your destination and more. The standard 8-inches touch-screen with built-in apps can be used hands-free with advanced voice prompts for navigation so your hands are kept on the steering wheels for safety.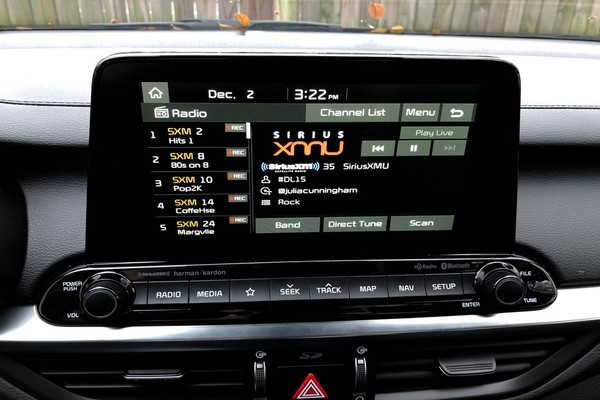 The Forte 2019 will let you accept calls, receive messages, play music and videos, and navigate toward your destination and more
1.2. Wireless Charging
The Kia Forte 2019 adapted the latest technology of charging wirelessly. Kia engineered a console tray to use as a wireless charging port for most smartphones - no wires or cable cords needed. On the console tray is an indicator light that signals when the phone is powering up and when it is fully recharged.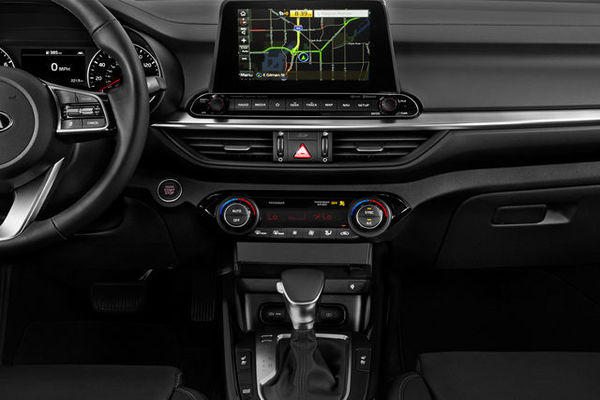 The new Forte adapted the latest technology of charging wirelessly
1.3. Hands-Free Storage
Kia may have a handful of innovations with the Forte 2019, with its Smart Trunk, you don't need to worry about opening a trunk with your hands. You simply have to stand near it with the Smart Key, and when the trunk senses it, it will open by itself – no feet or hands needed! And compared to its predecessors, the Forte certainly has a bigger trunk space that can accommodate more baggage or items.
2. Double-up Your Safety with The Active and Passive Systems
From the beginning of any drive and towards the end of the day, safety and protection are the most important needs. That is the reason Kia engineers contribute so much time and effort on security highlights like passive and active safety systems that give improved control and insurance to different conditions and house it all in a strengthened chassis.
2.1. Improved driver-assist technology
Despite the fact that it's an affordable car, Kia Forte 2019 has a substantial plan of driver-help technology. Accessible frameworks incorporate forward collision cautioning, lane-keep assist, versatile cruise control, and blind-spot monitoring seen on the outside mirrors.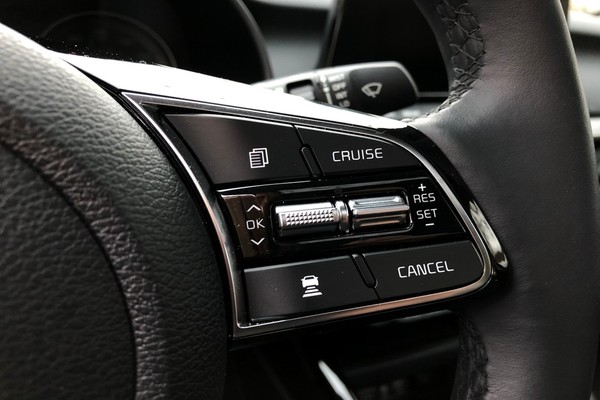 The Forte 2019 has a substantial plan of driver-help technology
2.2. Enhanced protection for the passengers and the cargos
The improved airbag system in the Forte lodge offers 6 sensors and airbags that detect the severity of specific collisions. The new Forte comes standard with the Lower Anchors and Tethers for Kids (LATCH) framework to easily introduce a kid seat and keep it tight, and child safety door locks. The Forte's front seats accompany height-flexible safety belts for a more altered fit, just as a harness that fix the safety belts in specific impacts.
3. Upgraded CVT Transmission for a More Enjoyable Ride
The upgraded CVT includes a few redesigns and changes to make it more superior. It utilizes a chain-type belt for choosing proportions and additional work was put into ensuring clamor and vibration were kept to a base.
Under intense load, for example, climbing hills, you see it's a CVT and it'll ramble on a bit. However, from a start or low acceleration, when you have to make your way out of the traffic, the "elastic band" impact is limited. The vehicle just quickens typically, similar to you'd expect from an ordinary auto transmission.
4. Experience Comfort in a Luxurious Feel
4.1. Good ride quality
When you take the Forte 2019 in a rough ride, the vehicle can handle most bumps without stress. It's peaceful in the lodge, and the suspension doesn't crash when hitting the road depressions. It has some sort of bounce in it, like the Rolls-Royce. It feels like a strong car.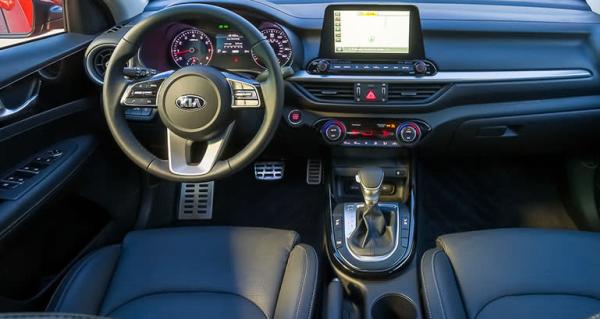 When you take the 2019 Forte in a rough ride, the vehicle can handle most bumps without stress
4.2. Plenty of rear legroom and headroom
The rear seat is natural for this kind of vehicle and headroom and legroom for grown-ups in the back is great. Four grown-ups can fit serenely for short outings in the 2019 Forte, however, I wouldn't have any desire to complete a cross-country side trip in the back.
4.3. Premium sound system for a fairer price
The Forte is additionally tranquil on the road. Street commotion is kept to a base and the refinements to the transmission make it feel like you're in a more expensive vehicle than you are. The 320-watt Harman Kardon stereo sounds great, I must say!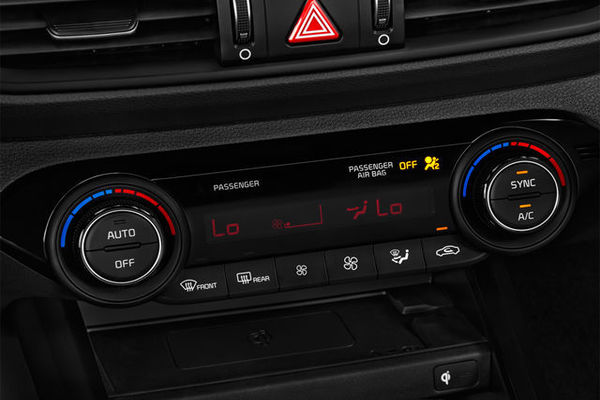 The Forte is additionally tranquil on the road
4.4. Should I Buy the Young and Budget-Friendly Kia 2019 Forte?
Philkotse.com says it's definitely a yes! It's worth every penny. The Forte is a standout amongst the best qualities in the class. Its base cost of around $17,700 makes it more affordable than most competitors, and it incorporates a lot of standard features. That incorporates infotainment like an 8-inch touch-screen system, wireless charging, as well as the active safety system which includes automatic emergency braking, blind-spot monitoring, lane-keep assist, and forward impact warning.
The Kia Forte 2019 is an extraordinary smaller vehicle but it flaunts an advanced, simple to-utilize technology, and plenty of quality highlights. Its rear inside and the trunk space is so spacious that is certainly the best in the class, and the front seats that have wider legroom and headroom that offers day-long comfort even during a whole day of driving.
The Forte 2019 is a good buy because of its fuel efficiency and the 10-year or 100,000-mile warranty program. The Kia Forte is arguably the best compact sedan that's worth its price with its solid build quality, innovative advancements that promote both functionality and entertainment, standard safety measures that ensures protection for both the driver, his passenger, and his cargo as well.
Author

Hanna is one of the most competitive swimmers in the country during her day. It was not long before she discovered her passion for the automotive industry as well. Nowadays, she balances her passion through writing as well as coaching.