2021 Porsche Panamera shows sports cars can be practical too
This car can go from 0 to 100 km/h in 2.9 seconds. 
Not a long time ago, the 2021 Porsche Panamera set a new Nürburgring lap record as the fastest "executive car" with 7:29.81 time. Now, the German automaker revealed the specs of its record holder executive car. 
The variant used in the Nürburgring Nordschleife is the new Turbo S that replaces the previous turbo. The Turbo S uses a twin-turbocharged 4.0-liter V8 engine generating an improved 620 hp and 819 Nm of torque. Porsche says that the Panamera can run from 0 to 100 km/h in just 2.9 seconds.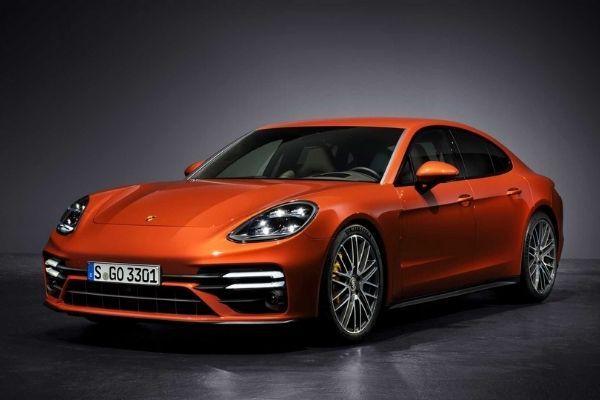 The 2021 Porsche Panamera.
The introduction of a new plug-in hybrid model called the Panamera 4S E-Hybrid is also incorporated for the 2021 model. The hybrid model combines a twin-turbo 2.9-liter V6 with an electric motor making a total of 552 hp and 750 Nm of torque.
On the other hand, the previous single-turbo 3.0-liter V6 engine for the base model is discontinued. Instead, the entry-level Panamera is now powered by a 2.9-liter V6 engine that makes 325 hp and 450 Nm of torque.
>>> Related:  All-electric 2020 Porsche Taycan now officially in the Philippines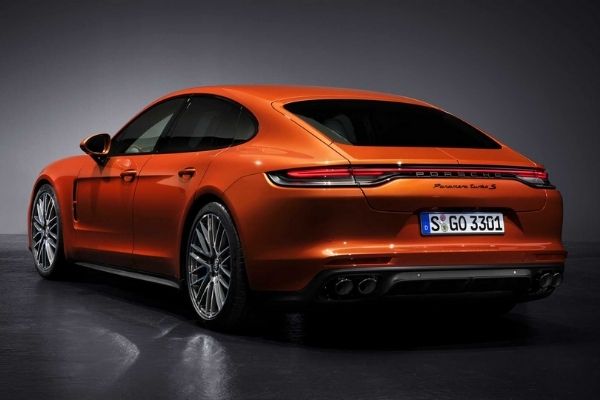 .
The full-width taillight is a great added detail.
As for the exterior features, one of the most notable changes is the addition of a full width LED lights at the rear end. We have been seeing this update throughout the newer Porsche models. Moreover, Porsche is offering a SportDesign package which adds carbon fiber details.
Furthermore, Porsche is adding a 20- and 21-inch wheel options. The exhaust system is also revamped to provide a louder and fuller V8 sound. This is available on the GTS and Turbo S Panamera variants.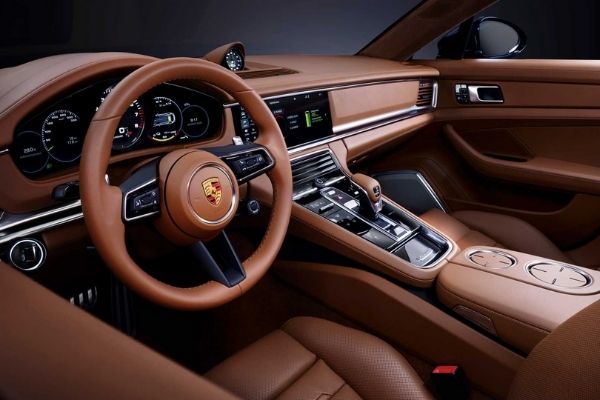 A car that breathes both elegance and speed.
Inside, a reworked steering wheel design is added with options of shift paddles wrapped in leather. The front driver can enjoy 14- or 18-way adjustable seats depending on the variant.
Other interior features include a standard 12.3-inch touchscreen, 14-speaker Bose sound system for the Turbo S variant, and a 21-speaker Burmester system for all models.
>>> Related: PGA continues sanitation SOPs for virus-free Porsche Taycan, 911 viewing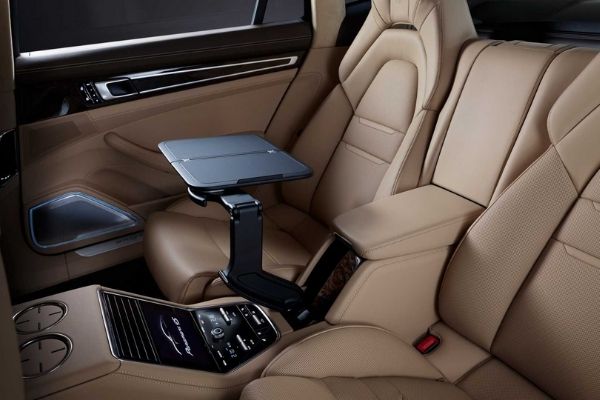 The Porsche Panamera sure is a treat to rear passengers.
With the whopping power of this executive car, we can say that the 2021 Porsche Panamera is a humble sports car. As such, you can look at the Panamera as a practical car since it can serve two purposes.
First, it can be a track car during weekends, and secondly, it can be a daily family or executive car. The orders for the 2021 Porsche Panamera will begin in 2021. Meanwhile, the official pricing is yet to be announced.
Here at Philkotse.com, we value your interest in the automotive industry. Visit our website to find out more.
Author

Rex found his passion for cars at a young age. He loves anything with an engine – which includes cars and planes. Right now, he is pleased to impart that passion for cars to a professional level under Philkotse.