Who says Porsches can't go off-roading? Check out these safari-spec 911
It looks like the Porsche 911 went to a jungle gym
Usually, the only time we hear or read the words "Porsche" and "off-road" is when we're talking about the Porsche Macan, Cayenne, and the ancient 1958 Porsche 597 Jadgwagen.
However, thanks to Kelly-Moss Racing (KMR), and Hoonigan Autofocus, we now get to see a Porsche 911 that can take on rough roads, snow, desert, and pretty much any Baja-type terrain there is.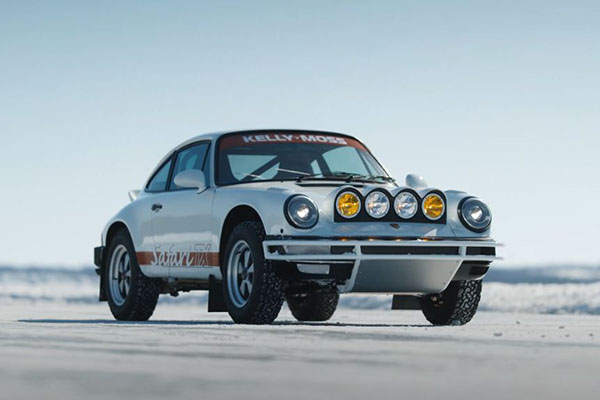 KMR's Porsche 911 Safari TX looks like it eats nails for breakfast. [Source: Hoonigan Autofocus]
Meet the Porsche Safari-Spec 911. It's based on the air-cooled 1963 to 1998 Porsche 911, and before you get up in arms yelling that "KMR butchered a poor old 911," the base car that KMR uses for their builds are usually beat-up old examples. So no worries there.
In order to turn the Porsche 911 into an off road capable 911, KMR patched the holes, added a roll cage, repaired the stock chassis, and added some firewalls. They also gave it a lift kit, a carbon fiber dashboard, a new suspension system with custom KMR control arms and inner tie rods, and more aggressive off-road tires.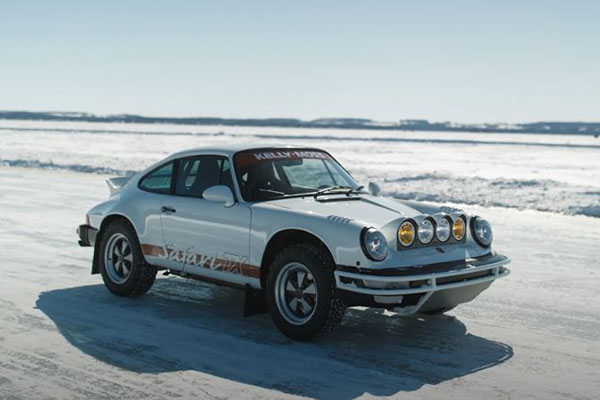 Just picture this thing carving the sand dunes in La Paz. [Source: Hoonigan Autofocus]
>>> Related: Porsche's new service fuels excitement when you buy your dream 911
Under the hood, it uses the same engine which was rebuilt and modified with better headers, a GT3 exhaust, with some examples like the KMR VICCI Safari Porshe 964 making more power thanks to a supercharger.
On the outside, the company also made the Safari-spec 911 tougher looking by installing a bull bar, eight fog lights, and a roof rack where a spare tire is also mounted. Initially, we're thinking that those might clash with the elegant shape of the Porsche 911, but when we saw the pictures, we've come to the conclusion that it actually looks pretty great.
Now KMR's off-road 911 isn't a new idea because they actually built several before. The 911 Safari TX however is much plusher as its interior features Recaro seats, leather trim pieces, and even cruise control. Even the trunk is made more premium looking with a lot of leather.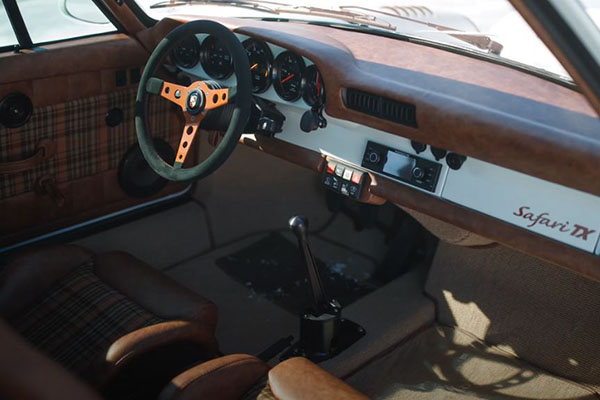 Looks comfy. [Source: Hoonigan Autofocus]
>>> Related: Find the best Porsche 911 at the cheapest price
Customizing a Porsche 911 like this is not cheap. As such, each and every single off-road capable Porsche 911 sold by KMR are one off projects which are usually sold by order, or in auctions.
Take for example the rally capable KMR VICCI Safari Porsche 964, which was sold for a staggering USD 335,000 or P16,803,600.
Frozen Lake Shredding in a Safari-Spec Porsche 911 with Kelly-Moss!
For more news on cool cars like this, keep reading here on Philkotse.com.
Author
Cesar learned how to drive a car years before he got his license. Today, he's still looking for that perfect '90s Japanese coupe to drive into the sunset while listening to Crazy Little Love by Nuage. Also has a thing for badass off-road vehicles and weird engine swaps.