The Targa 4S can reach 100 km/h in just 3.4 seconds.
The 2021 Porsche 911 Targa 4 and 911 Targa 4S are revealed in a special virtual world premiere. Both are the latest in the 992 generation lineup or the eighth generation of the Porsche 911 sports car.
All 2021 Targa models are all-wheel-drive as the "4" in its name suggests and are both powered by twin-turbocharged 3.0-liter flat-six engines.
2021 Porsche 911 Targa 992
The Targa 4 produces 379 hp at 6,500 rpm and 449 Nm of torque between 1,950 and 5,000 rpm while the 4S Targa delivers a greater 443 hp at 6,500 rpm and 528 Nm of torque between 2,300 rpm and 5,000 rpm.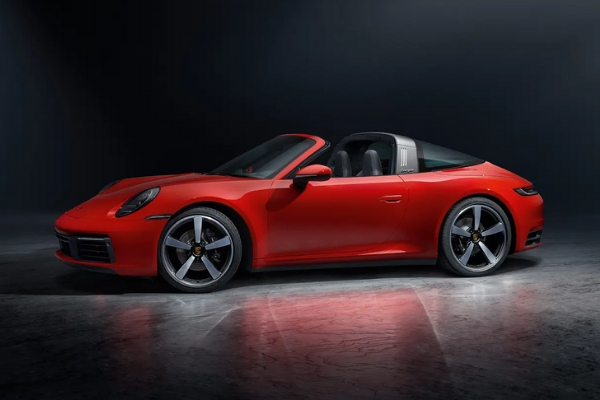 The Targa models' roofs can be automatically opened and closed in 19 seconds
Both models come with an eight-speed dual-clutch PDK transmission, but the Porsche Targa 4S is available with a seven-speed manual transmission with no extra charge.
With the Sport Chrono Package, the Porsche Targa 4 for sale can run from 0 to 100 in 4.0 seconds with a top speed of 289 km/h while the high-performance Targa 4S can go from 0 to 100 in 3.4 seconds with a top speed of 304 km/h.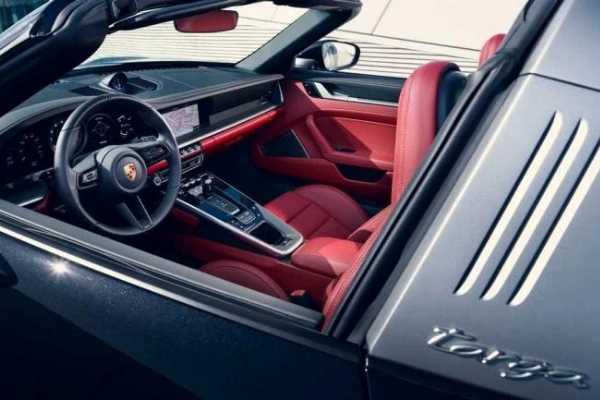 It will be available with four two-tone interior color options
In terms of design, it is still mostly all Porsche 911 other than the electronically operated roof and a full-width roll bar that is placed behind the driver and the passenger seats.
The roof is made up of two magnesium segments and features sound-deafening material within its fabric. The roll bar, or also known as the Targa bar, is finished in its signature silver color and has been upgraded to better compliment the new model.
>>> Related: Could this be the next Porsche hypercar? Patent images suggest so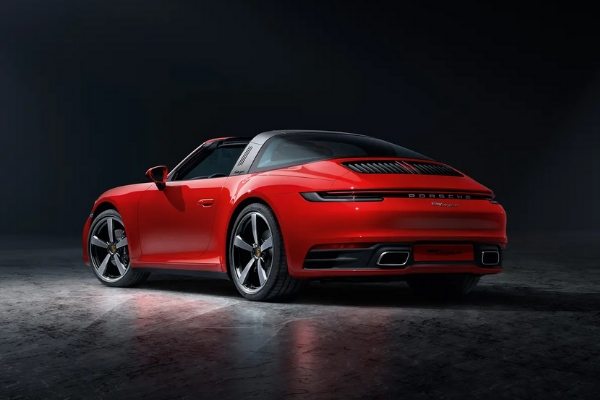 Its continuous taillight strip sure is a thing of beauty
Porsche is promising a "special edition" 911 Targa to be revealed in June. But as of now, we know that the Targa 4 will be priced at $120,650 (Php 6,118,825) while the high-performance Targa 4S will be priced at $136,550 (Php 6,925,201).
PGA Cars, Inc., the exclusive importer of Porsche in the country, is yet to announce the launch of the topless 911s here, but we'll more likely hear from the company soon.
Here at Philkotse.com, we value your interest in the automotive industry. You can visit our website to find out more.

Rex Sanchez
Author