In case you're wondering what is the difference between the two.
At the 2020 Singapore Motor Show, Glenn Tan, the Tan Chong International deputy chairman and managing director, announced that the Ascent will be brought to the Philippines. However, the 7-seater SUV will be called "Evoltis" instead.
According to Subaru Philippines, the name Ascent was trademarked by Subaru North America, that's why the company can't use it in Asia.
2019 Subaru Ascent - Review & Road Test
Using different a name for the same vehicle is not an unusual case in the automotive industry. In fact, Subaru's legacy was even renamed to Liberty in Australia.
With that being said, Motor Image, the official distributor of Subaru, trademarked Evoltis for the Asian market of the Subaru Ascent. Basically, the Ascent and the Evoltis are the same cars but just have different names.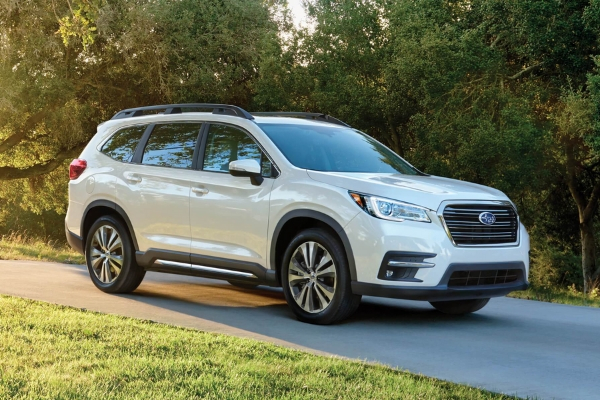 Subaru Ascent in Crystal White Pearl paint job
>>> Related: What to expect from 7-seater 2020 Subaru Evoltis a.k.a. Ascent
Subaru Evoltis/Ascent Production
The Subaru Evoltis or Ascent will be made in Indiana, U.S. – which makes it the only U.S.-manufactured Subaru in the current Philippine lineup. It made its debut at the LA Auto Show on November 28, 2017, and was first made available in the third quarter of 2018.
Under the hood, the Subaru Evoltis is powered by a 2.4L turbocharged FA24F boxer engine capable of generating 260 hp and 376 Nm of torque and is mated to a continuous variable transmission.
In addition, we can expect the Evoltis to be installed with Subaru's Eyesight driving assist tech for better safety.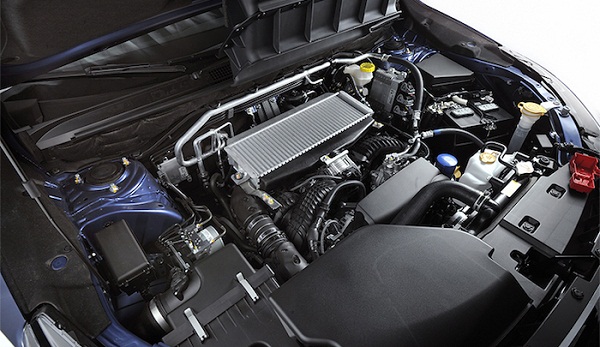 Under the hood of the Subaru Evoltis
In terms of pricing, the price for the Subaru Evoltis or Ascent in the U.S. starts at $31,995 for the entry-level variant and $45,045 for the top-spec variant which Subaru calls Touring.
However, Subaru Philippines hasn't released any official pricing for the Subaru Evoltis.
We can expect to have the Evoltis priced above the Subaru Forester which is priced at Php 1,698,000 for the entry-level variant.
It's pegged to go head-to-head against ladder-frame midsize SUVs but with the advantage of extra ride refinement and tech features.
Here at Philkotse.com, we value your interest in the automotive industry. You can visit our website to find out more. 
Know more about Subaru Evoltis 2021

<p>The new Subaru Evoltis is the car brand&#39;s challenger in the premium seven-seater crossover SUV segment. It is currently the&nbsp;largest vehicle&nbsp;produced by Subaru Corporation. It is designed with a bold and composed exterior that features similar design details found on other Subaru vehicles such as the Forester.&nbsp;Stepping inside its generous cabin is a breathtaking experience as it is fitted with modern amenities families or groups of friends will enjoy.&nbsp;The&nbsp;<a href="https://philkotse.com/market-news/subaru-evoltis-philippine-debut-soon-10109">PH-spec 2021 Evoltis is built in Subaru&rsquo;s plant in Lafayette, Indiana</a>. The Philippines is the only market in the Motor Image Group in Asia to offer the model. The local market&rsquo;s fascination with seven-seater vehicles is part of the many reasons why the 2021 Evoltis is available here.&nbsp;Subaru Philippines is offering only one variant of the 2021 Evoltis, the 2.4 Touring EyeSight, which comes with a sticker price of Php 3,480,000. It&rsquo;s available in five colors: Crystal White Pearl, Ice Silver Metallic, Crystal Black&nbsp; Silica, Crimson Red Pearl, and Abyss Blue Pearl (brand-new color).</p>

Rex Sanchez
Author