Here's why you see a lot of Toyota Rush units on Philippine roads nowadays.
Released on May 4, 2018, the third-generation Toyota Rush, also known as the Daihatsu Terios and the Perodua Aruz in other markets, is a rear-wheel-drive, seven-seater MPV with a quasi-SUV looking body.
Which 2020 Toyota Rush should you buy? – Variant Comparison
In a year since its release, the Rush has become a common sight on Philippine roads. In 2019 alone, Toyota sold a whopping 15,172 units of the said model, so yes, one could say that it has become quite a hit.
Now, why is that? What is it about the Toyota Rush that made it a hit among Filipino car buyers?
>>> Related: What we'd like to see from an updated Toyota Rush 2020 Philippines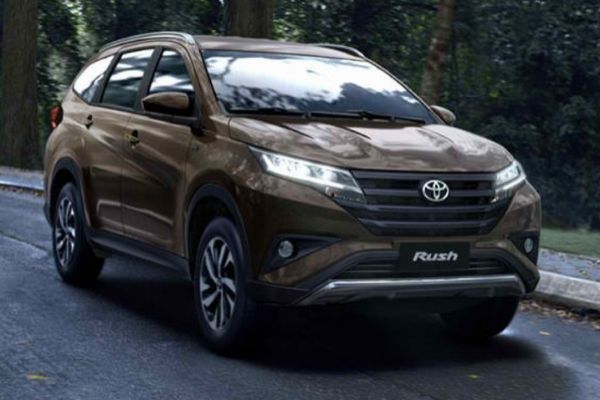 One large factor on why the Rush is so popular is because of its looks
SUV looks without the bulk
The Toyota Rush is essentially an MPV. It has the same parts transmission and engine as the Toyota Avanza, and it can also seat seven people. In contrast to SUVs and even other MPVs with similar seating capacities, the Rush is relatively compact.
Sure, the Avanza is smaller but the Rush is still not as large as the Fortuner. This makes the Rush ideal for city-dwelling folks who need a large seating capacity, which we can say that most Filipinos need anyway.
Rear-wheel drive goodness
On top of that, one reason the Rush is doing well sales-wise is partly due to its exterior design. It looks rugged and macho much like an SUV. To back that look up, the Rush also has 220mm of ground clearance, which is 20mm more than the Avanza's.
And lest we forget, the Rush is also one of the few rear-wheel-drive MPVs available in the Philippine market today, alongside its Avanza brother. This means the Rush is rugged, better at climbing hills, and it might even have a better weight balance.
The Rush is very attractive price-wise
For a rear-wheel-drive vehicle that looks this good and equipped with many useful features, the Toyota Rush is affordable.
Sure, you might argue that you can turn to the Avanza instead, but again, the Rush has its macho SUV styling, has better ground clearance, and a push to start button.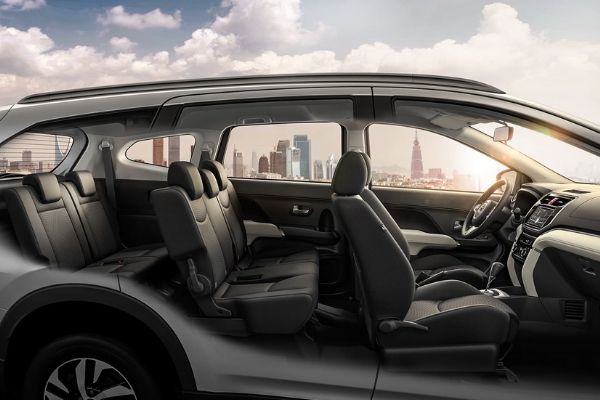 If you're a tall person, the Rush is great for you
>>> Related: Toyota Rush price list and downpayment
As of May 2020, the Toyota Rush's base variant; the Rush 1.5 E MT is priced at Php 968,000. The top of the line Rush 1.5 G AT is priced at Php 1,100,000, which is only Php 23,000 more expensive than the top-of-the-line Avanza Veloz.
And yes, Php 23,000 is a small price to pay for more attractive looks, and all the advantages the Rush can provide, wouldn't you say?
For more car related news, keep reading here on Philkotse.com.

Know more about Toyota Rush 2022

The Rush 2022 is Toyota Motor Philippines (TMP)'s entry to the local competitive multi-purpose vehicle (MPV) segment. Considering its relatively large size and affordable pricing, the MPV is regarded by some as an entry-level SUV to the Japanese car brand. Toyota Rush Price in the Philippines ranges from PHP 983,000 to PHP 1,176,000 with 3 different variants. Under the hood, it is powered by a 1.5-liter 2NR-VE inline-4 DOHC gasoline engine that makes 102 hp and 134 Nm of torque. This engine can be connected to either a 5-speed manual or 4-speed automatic transmission. Dimensions-wise, the Rush spans 4,435 mm in length, 1,695 mm in width, and 1,705 mm in height. In the local market, this vehicle from Toyota Philippines competes against the likes of the Mitsubishi Xpander and Honda BR-V.
There are many SUV-like features that the Toyota Rush offers such as a relatively high ground clearance rated at 220 mm and its new seating configuration that makes seven as standard across all variants. It is considered as one of the best value for money especially for those who wish for a relatively affordable family car. In other markets, the Toyota Rush is called the Daihatsu Terios due to the Japanese automaker's partnership with Daihatsu Motor.

Cesar G.B. Miguel
Author