In a sea of crossovers, Toyota Rush proves that you can get a legit SUV and a comfortable 7-seater vehicle without having to break the bank
Toyota Rush 2020: Sub-Compact Crossover Contender for Car of the Year
Seats 7, No, Really!
Body-on-Frame Construction
High Ground Clearance
Is actually an SUV
Toyota Rush 2020: Don't Call it an Avanza
People have come to see that the 2020 Toyota Rush is exactly just a dressed up Avanza, that can't be further from the truth. If that were true you can call your Chrysler Caliber crossover "pretty much" a Lancer Evolution because they too share the same platforms.
The Toyota Rush is an answer to the ongoing trend of the market leaning towards SUVs. People want bigger cars, something more substantial and rugged than your average sedan or MPV and with the Toyota Rush, the Japanese brand gives clients a more affordable gateway into the SUV life.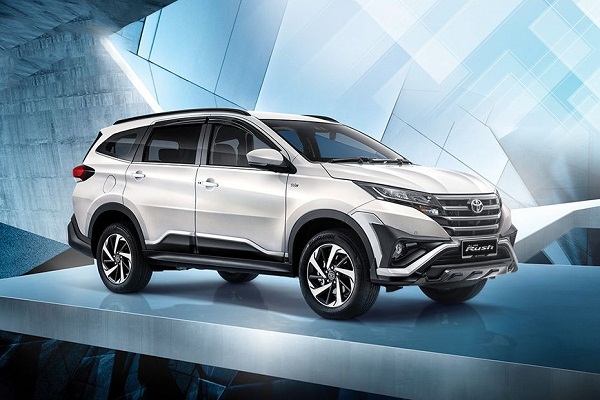 The Toyota Rush is the answer to the question: what is the SUV version of a Vios?
Toyota Rush 2020: It's Got the Look
Unlike most sub-compact SUV wannabes in the Philippine Market, the 2020 Toyota Rush not only runs on an actual SUV Body-on-frame platform, it actually looks the part. The Rush is actually more SUV than its stablemate the Toyota RAV4 which is a monocoque bodied vehicle like a sedan but with a raised suspension.
This gives the Toyota Rush 2020 actual cred in calling itself an SUV than the current crop of raised MPVs and wagons. When standing toe to toe with its rivals in the market this one stands head and shoulders above the rest. It is still mighty narrow when compared to mid-sized SUVs but powerful body lines and fender arches give it the look of a proper SUV.
The Toyota Rush even has plastic cladding around its fender flares and a front fascia that makes it resemble the Fortuner. You cannot go wrong with the way the Toyota Rush looks and no one can tell you otherwise.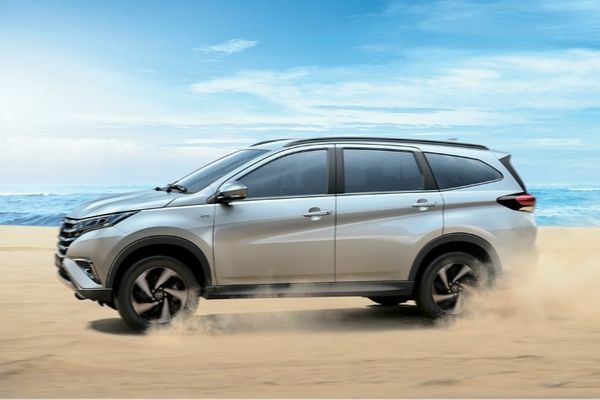 While its rivals make do with soft crossovers, Toyota gives us a legit SUV
>>> How does the Toyota Rush stack up with the rest?
Toyota Rush 2020: Performance is up-to Par just don't rush it
Speed is overrated really. In the Philippines, especially in our congested urban city streets what matters most is that you have a vehicle that can get you to where you're going reliably and in absolute comfort.
I cannot talk enough about the fact that this runs on a body-on-frame construction because thanks to that fact you get a floaty suspension setting that gives both the driver and the passengers a plush and relaxed drive.
Toyota Rush 2018/2019 Philippines Review & Road Test || Price, Specs, Buying advice & More
>>> Find in-depth Toyota Rush Philippines Review by Philkotse car experts
You won't and should not carve canyons or attack the highway at high speed in this one but what you can do is haul yourself and your loved ones wherever you need to go. Turn the key and it starts first time, every time.
You can get a much faster SUV and out-run the Toyota Rush but make sure to say hi to the exact same vehicle when they come across you at the next traffic jam and envy at how good they look riding the Toyota Rush and how comfortable they are inside.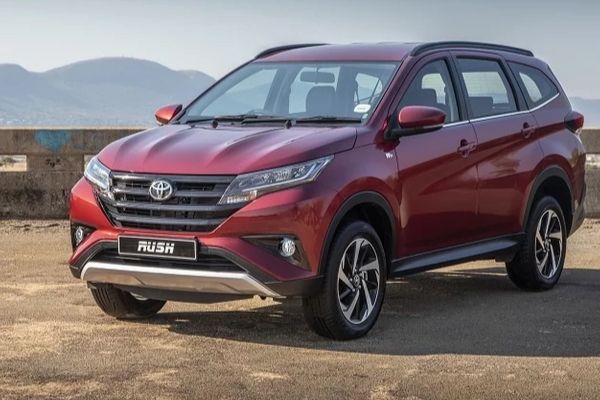 Baby Fortuner thanks to that front fascia
Toyota has been on a roll this year, offering amazing vehicles at every price point and category. The Toyota Rush is the perfect family car for those who want to drive an SUV but not break the bank for the purchase, at the pump and when the time comes for a PMS. The Value proposition offered by Rush is in my opinion, unmatched.
For more car of the year articles like this one, keep reading here on Philktose.com.
Know more about Toyota Rush

Toyota Motor Philippines offers the Toyota Rush, a small multi-purpose vehicle set to compete in the country's small SUV segment. In May 2019, it was launched in the Philippines and offered in either a five- or seven-seater configuration. In other ASEAN countries, Toyota Rush is recognized as the Daihatsu Terios. This small MPV is not just one of the most recent additions of Toyota Motor Philippines. It also got some fame in the country's automotive scene because of its five to seven-seat capacity combined with its ground clearance of 220mm. The Toyota Rush is a bit like an SUV, but more compact and more affordable. It makes it more appealing to the car buyers in the country who want a more upmarket car than the Avanza but more budget-friendly than the Fortuner. Sitting under the hood of the Toyota Rush is a 1.5L gasoline engine that can be paired to either a 4-speed automatic or 5-speed manual transmission. It is equipped with various safety features that make it an ideal car for those who need a multi-purpose vehicle. Toyota Rush is usually compared with Honda BR-V and Mitsubishi Xpander because of the few similarities in terms of seating capacity, size, and style. However, it still owns the title of being the cheapest option among the three vehicles.

Roy Robles
Author
Sleek, Sexy, Athletic and Fast. These are words that were never used to describe our resident claustrophobe Roy Robles. After spending 10 years counting other people's cash in banks, he is just happy to be at Philkotse.com. Catch his articles everyday and make sure to honk if you see him.