What are the best alternatives to the Honda Civic Type R?
The much-awaited Honda Civic Type R is now ready for reservation with only 100 units. Not lucky enough to book one? Here are the best alternatives: the Mazda MX-5, the Volkswagen Golf GTI and the Peugeot 208 GTi.
Only a few weeks ago, Honda Cars Philippines announced that the all-new Honda Civic Type R is ready for bookings in our country.
Our wishes come true. The car God has surely listened to our prayers, then decided to bestow a reward on those who've been waiting for this moment all year long. Guys, brace yourselves, the all-new Civic Type R is finally here.
However, only 100 units of
2017 Honda Civic
Type R are available for bookings in the Philippines, which means, if you are not lucky enough, you might not have a chance to own this hot car.
That is why Philkotse would like to suggest you with three promising alternatives, namely the Mazda MX-5, the Volkswagen Golf GTI and the Peugeot 208 GTi.
The 
brand-new Mazda MX-5
 provides the greatest comfort of open-top driving to an ever-widening audience with one-of-a-kind fastback styling. But if you are leaning more toward to a German or French car brand, we also have the 
Volkswagen Golf
 GTI and the Peugeot 208 GTi out there.
Please check the tables below for more information and pricing on these cars.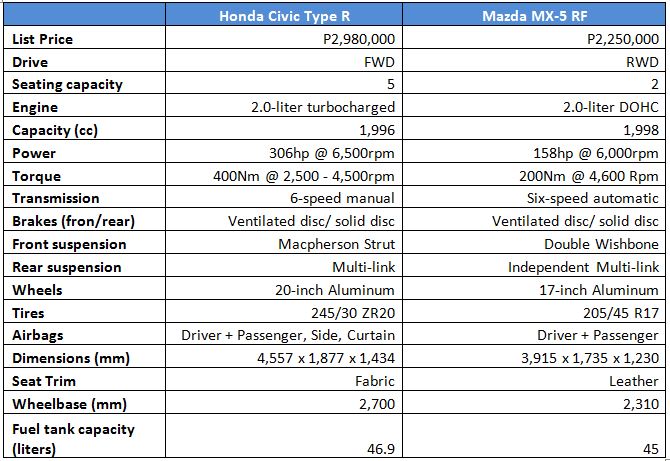 Honda Civic Type R and Mazda MX-5 RF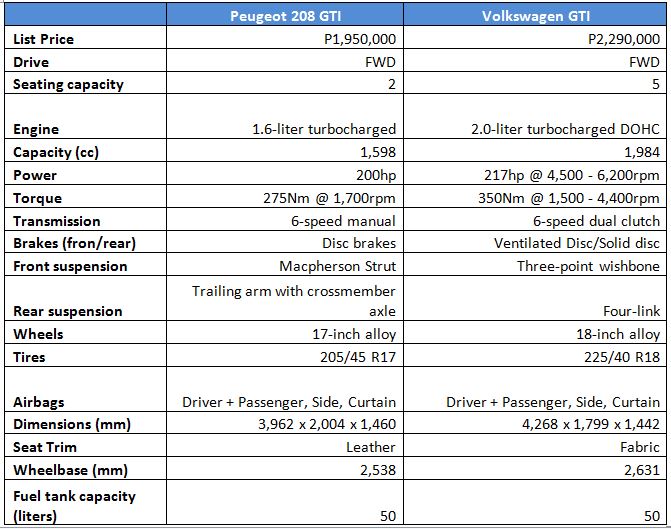 Which one would you prefer: Peugeot 208 GTI or Volkswagen GTI?
Each model has its relative strengths and weaknesses. Some cars look like it will only come in automatic transmission, others can accommodate up to 5 full-size adults.
The 4 above vehicles with good specification-wise, so which will you choose?  

2017 Honda Civic Type R Review - Fastest FWD Production Car