Meet the very track-oriented Honda Civic Type R TC
The Honda Civic Type R, Honda's race oriented Civic Type R. And no, it's not street legal.
What does a race-oriented Civic Type R look like?
At first glance, you might think that the Honda Civic Type R in it's current form is already a track-ready vehicle just by looking at it. Well, think again.
Honda has unveiled the Civic Type R TC, made exclusively for the circuit. It's the real deal, handily meeting the standards of the SRO Touring Car Americas TC class, SCCA T2 class, NASA ST5, and the E2 Class. Now that's a mouthful.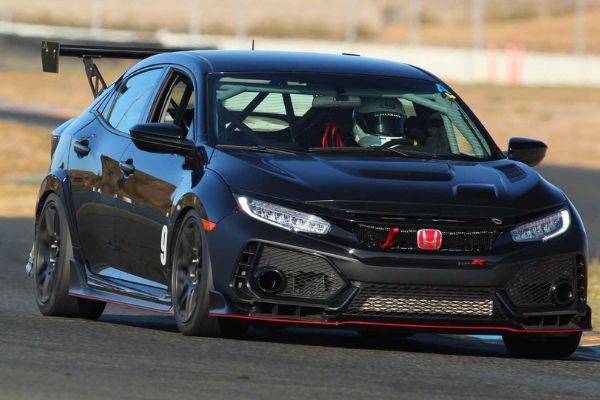 The loud styling of the Type R just works on the TC version, doesn't it?
>>> Check out for the best Honda Civic Type R for sale.
As you can see, this mad creation by none other than Honda Performance Development sports the same engine as the roadgoing Type R, albeit with race-specific parts that will help it withstand the rigors of motorsport.
The Type R TC comes with a new turbo-back exhaust which stops waste gases from flowing out the back, a rear limited-slip differential for added grip, a larger radiator and oil cooler, and an FIA-spec 16-gallon fuel tank.
It wouldn't be a true racing machine if it wasn't stripped of most modern conveniences on the inside. The Civic Type R TC features a spartan interior; as in there nothing that isn't going to be useful in a race. There's a lone bucket-type seat for the driver equipped with a six-point harness, a roll cage, a minimalist yet cool OMP racing wheel set against an equally austere dashboard, a racing net, and fire suppression equipment.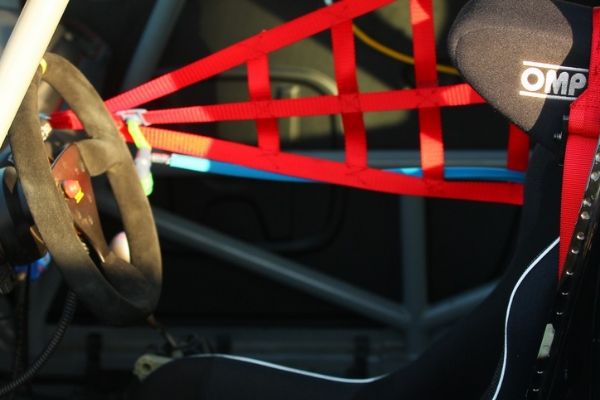 The barebones interior is certainly optimized for racing
As for the exterior, this particular Type R TC that's been making the rounds of the internet is a black-clad beast that comes with functioning vents on the front, a larger and presumably more functional wing, and a vented hood.
The 2.0-liter under the hood makes 330 horsepower, which is a significant bump over the standard Type R's 310 ponies.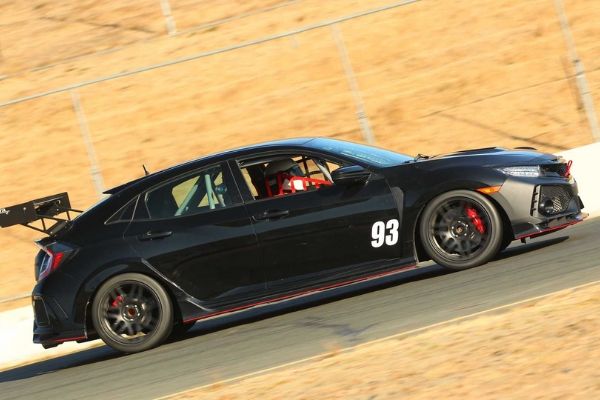 Note the larger wing. And yes, the vents are functional now, yay!
How much is Honda asking for it?
Pricing for the Honda Civic Type R TC is set at USD 89,900 or Php 4,590,743 (exclusive of taxes - Ed). Pretty steep, we know, especially for something practically devoid of creature comforts. But even if you did have that kind of disposable cash, the Civic Type R TC is reserved for those with both a racing license and are members of the Honda Performance Development's Racing Program.
>>> Related: Complete guide to the current PH-market Honda Civic Type R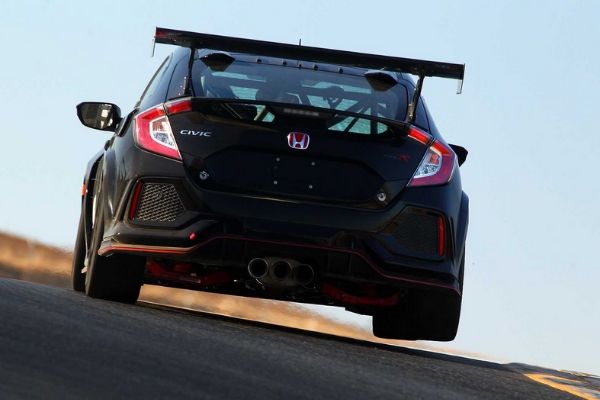 A lot of people are saying that only the brake lights work. Still looks really cool though
It's also the picture-perfect example of a "track only, non-street legal" car. There's no airbag to speak of for the only occupant on board, it doesn't appear to have signal lights, nor will it be comfortable for long drives.
Regardless, here's hoping that Honda eventually comes up with a proper challenger that can keep up with the machines of the Toyota Vios racing festival.
For more car news, keep reading Philkotse.com.
Author
Cesar learned how to drive a car years before he got his license. Today, he's still looking for that perfect '90s Japanese coupe to drive into the sunset while listening to Crazy Little Love by Nuage. Also has a thing for badass off-road vehicles and weird engine swaps.