The Supra A80 is one of the most popular Toyota. Here's why.
For most who are knowledgeable about cars, the fourth-generation A80 Toyota Supra is a certified gem of a car. It is hailed by many as the best sports coupe the Japanese marque has ever made, and it is still sought after by car collectors, serious racers, and car enthusiasts all around the world.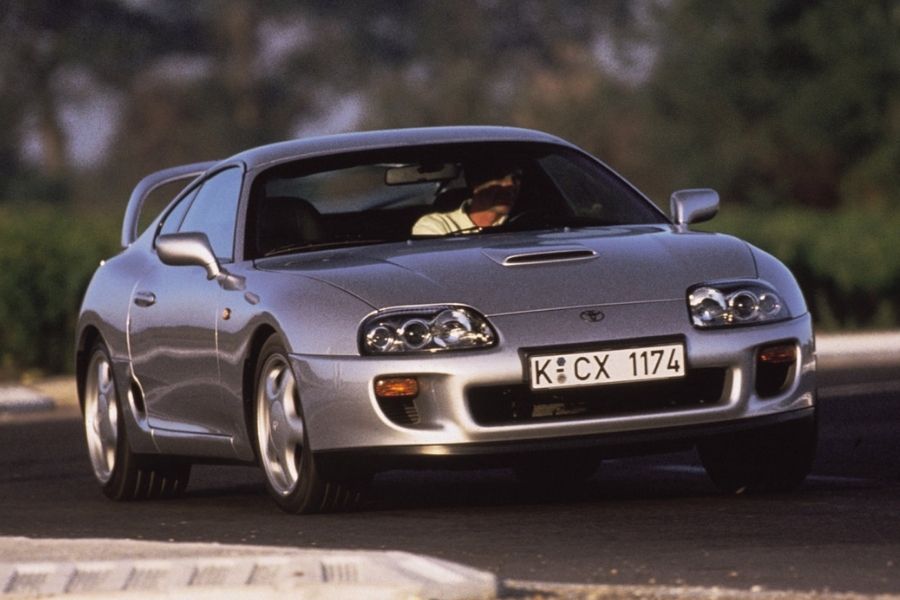 The Toyota Supra A80, otherwise known as the Mark IV Supra
In fact, a fresh low mileage example has more than doubled its value in the current used market. In the US alone, this Toyota-made sports car's price currently hovers from 100K USD and above. 
So why does the Supra carry so much respect in the car community? Why is it still living rent free in the minds of car dudes and gals to this day? Well, let's talk about that. 
Toyota Supra A80: It can take it 
While we are sure that the A80 Supra's exterior design and other mechanical bits are brilliant unto themselves, it's the engine that made this car so great.  
Now the Supra had two engines during its lifetime. Both however are within the 2JZ series with one being naturally-aspirated, and the other having twin turbos. Both are 3.0-liter inline-6 gasoline sipping powerhouses that consist of a cast-iron block and a lot of over engineering.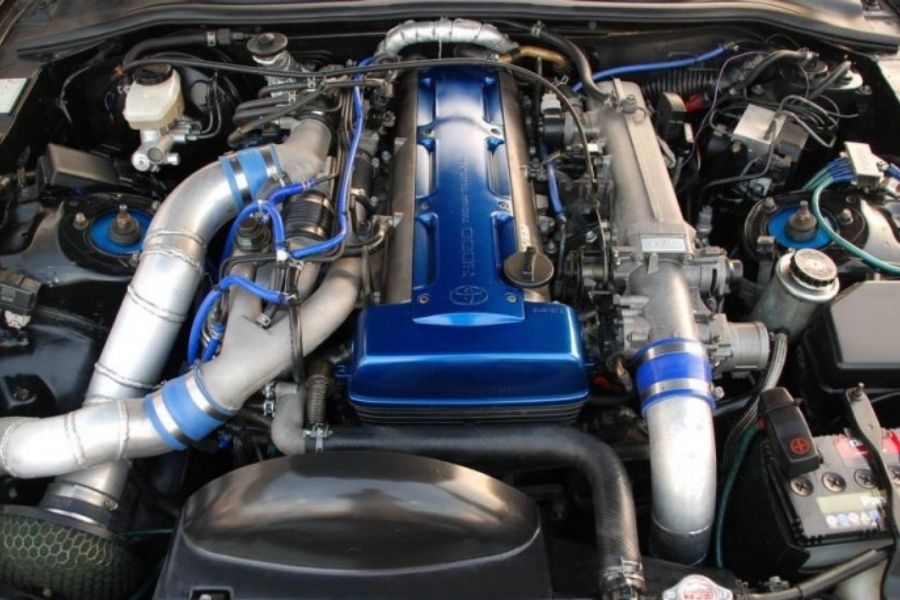 The legendary 3.0-liter inline-6 2JZ engine with some aftermarket parts 
The latter part is further shown in the powerful 2JZ-GTE twin-turbo, which was the model's second engine introduced later in 1991. Most of its parts including the crankshaft, connecting rods, and engine block were identical to the non-turbo variant. Toyota however gave it an air-to-air side-mounted intercooler, and additional oil spray nozzles.  
With all those, the 2JZ-GTE was capable of producing up to 320 horsepower and 451 Nm of torque at least for the 1993 version. Back in that era, that could pretty well smoke a lot of competitors. 
Now let's go back to the fact that the 2JZ was built with a cast-iron block. This of course meant that the engine was robust. There's also the fact that the said engine came with a closed-deck configuration, which means that its cylinders and cylinder walls are supported by metal all around. As such, it had fewer weak points that might break, in contrast to the semi-closed and open engine configurations that are abundant with holes and voids.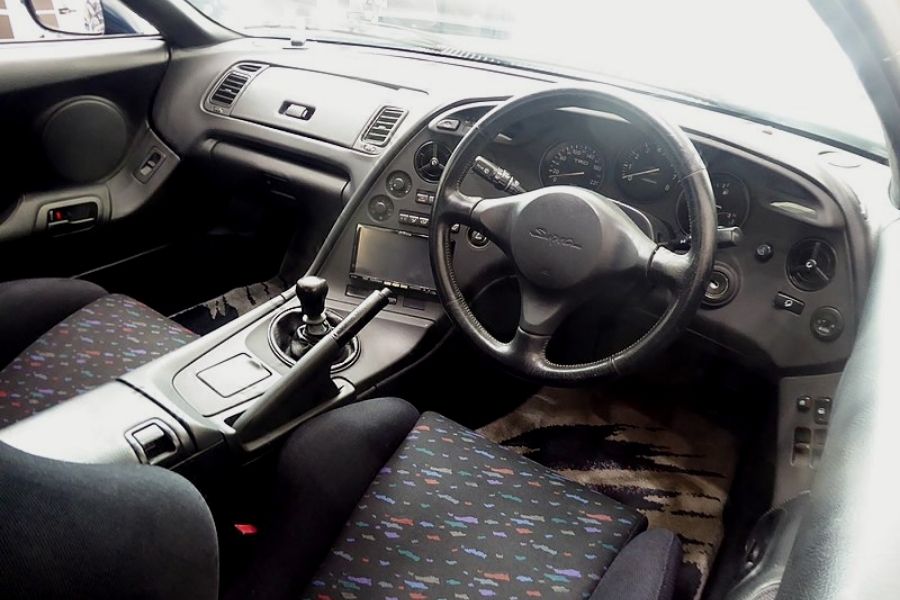 The A80 Supra's Getrag 233 six-speed manual transmission is no slouch either
To put it simply, the engine was designed to be strong and durable from the get-go. That's why it could handle a whole lot more turbo boost pressure than what its stock twin-turbo setup could ever make. This was a characteristic that was exploited by countless car tuners throughout the years. 
With big boost, a 2JZ powered Supra can easily reach 600 plus horsepower by slapping on an aftermarket high-boost 64mm to 80mm single turbo plus a tune. With a bit of tinkering with the tune, even the stock Hitachi twin-turbo that came with the 2JZ-GTE can be made to make more boost. 
One of the most mind-bending examples of these tuned Supras is from Ekanoo Racing. It could make somewhere around 2,000 horsepower, and it could easily achieve a six-second quarter-mile time.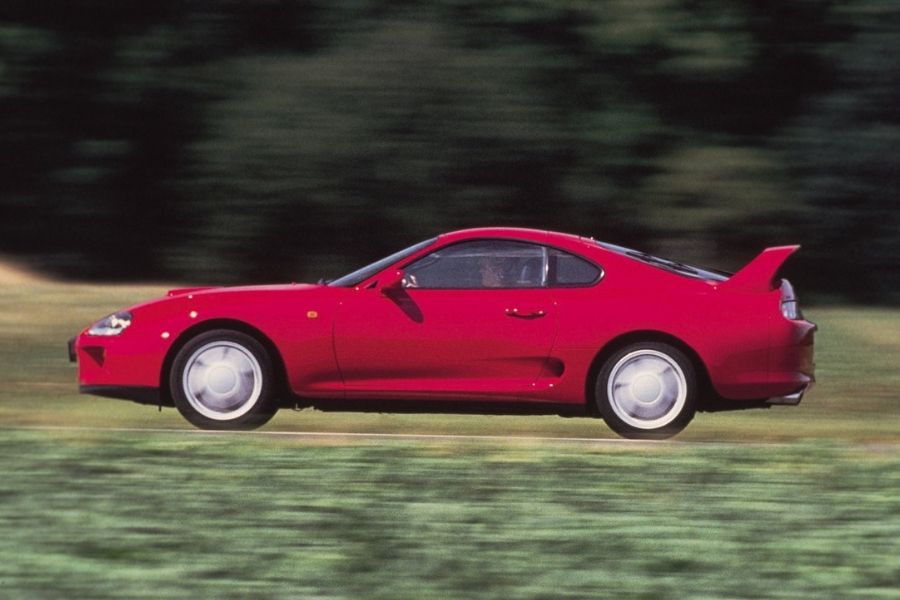 The Supra A80's design is just timeless
Do note though that for all of its strengths, the 2JZ does have some disadvantages. It is heavier than most engines, and it was costly to produce since it needed more material for its closed deck configuration. Another is that this mill's timing belt tensioner bracket and oil pump seals were reportedly prone to braking. That is if you didn't replace them after modding the engine to make more than its stock output. 
The new A90 Supra: Modern limitations 
If the 2JZ inline-6 engine was so great, then why didn't Toyota reuse it to make the new A90 Supra? Well, there are a couple of reasons for this.  
For starters, the engine in question is old. So old in fact that Toyota most likely does not have the casts and molds that are necessary to produce new 2JZ engines. It might be that these devices were already repurposed to make other engines, or were stowed away. 
That said, they could reverse engineer existing 2JZs to make said casts, but that isn't cheap and is far from practical. The same goes for retooling a factory or two just to make a sports car. If Toyota did decide to build new 2JZs, consideration also needs to go to a major redesign to make it compatible with existing emissions laws. This too is not cheap to do.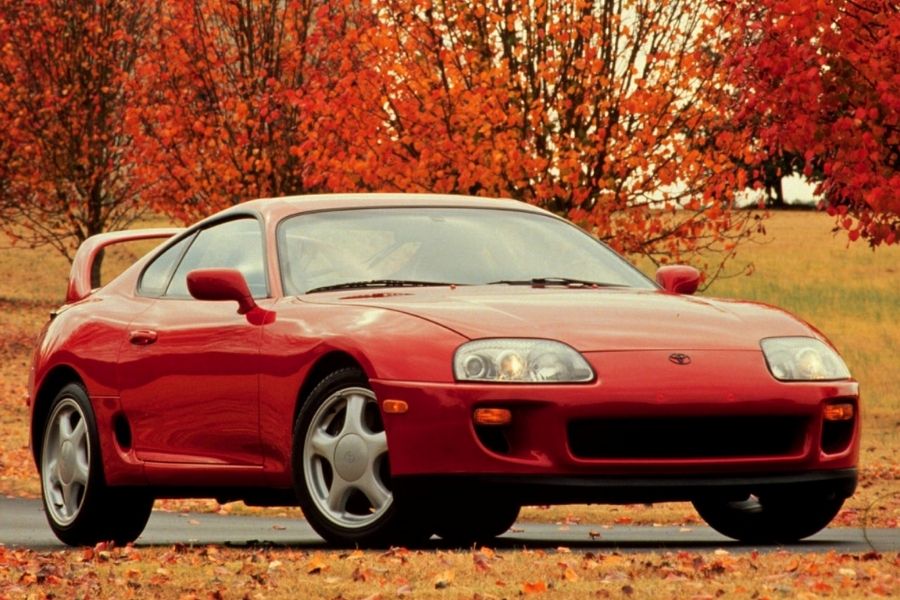 Its a hard to swallow pill, but a fully Toyota-made Supra won't be happening any time soon
Speaking of expensive things, developing a new sports car at the moment is not a sound business decision. This is especially true if a company doesn't have a current model to build upon. So, in order to make the new A90 Supra, Toyota had to work with BMW. This was a more financially sound decision, but it did garner some criticism from die-hard A80 Supra fans. 
Then again, A90 detractors should be aware that the BMW B58 engine that the new Supra uses is also a closed-deck inline-6. So, it is highly likely that it could be tuned for more power as well. The only issue that remains now is that Toyota is yet to release a manual version of the A90 Supra.  
Be aware though that BMW introduced a Z4 variant with a manual gearbox back in 2019. So maybe, there might be a chance for the Supra to get one too. Don't hold your breath for this to happen anytime soon though, since recent reports are saying that the Z4 MT was recently dropped in Australia and other markets (Europe) might follow soon. 
For more car news, car reviews, and car maintenance tips, keep it here on Philkotse.com. 
Know more about Toyota Supra 2021

After years of waiting, the all-new Supra by Japanese auto giant Toyota has finally arrived. Thanks to Toyota Motor Philippines, this highly anticipated sports car comes to the Philippine market. In terms of sports cars, the Supra has long been considered as the brand's ultimate. The current generation Supra has finally been revived with German DNA into its parts. It's no wonder the overlook of the Toyota GR Supra is very impressive. The aesthetics are also geared towards tuners, modders, and enthusiasts. Its dimensions and chassis are similar to that of the Z4. However, the brand provided twists in terms of styling, design, and everything else in between. The interior of the MkV Supra is absolutely a collaborative effort but with traces of the Toyota brand. The Supra available in the Philippines comes with a 3.0L twin-scroll turbocharged in-line 6-cylinder engine. The fifth-generation Toyota GR Supra has remarkable design elements, including LED headlights with six lenses, a 19-inch forged aluminum, as well as, dual exhaust pipes. It also comes with a list of standard features, such as a heads-up display, touchscreen infotainment setup, multi-information display gauge, and a sound system composed of 12 speakers. The current generation is the 5th generation of Toyota GR Supra. In the Philippines, the prices of the supra depend on the variant color. It is available in eight colors: Matte Storm Gray, Deep Blue Metallic, Ice Gray Metallic, Silver Metallic, Lighting Yellow, Black Metallic, White Metallic, and Prominence Red.

Cesar G.B. Miguel
Author
Recent posts