It's limited to just 600 units.
Toyota launched a special edition of the GR Supra called the A91-CF Edition themed with carbon fiber that delivers not only looks but performance as well. The Japanese car brand highlighted that the GR Supra A91-CF (Carbon Fiber) Edition is the most exclusive Mark V (fifth-generation) Supra to date.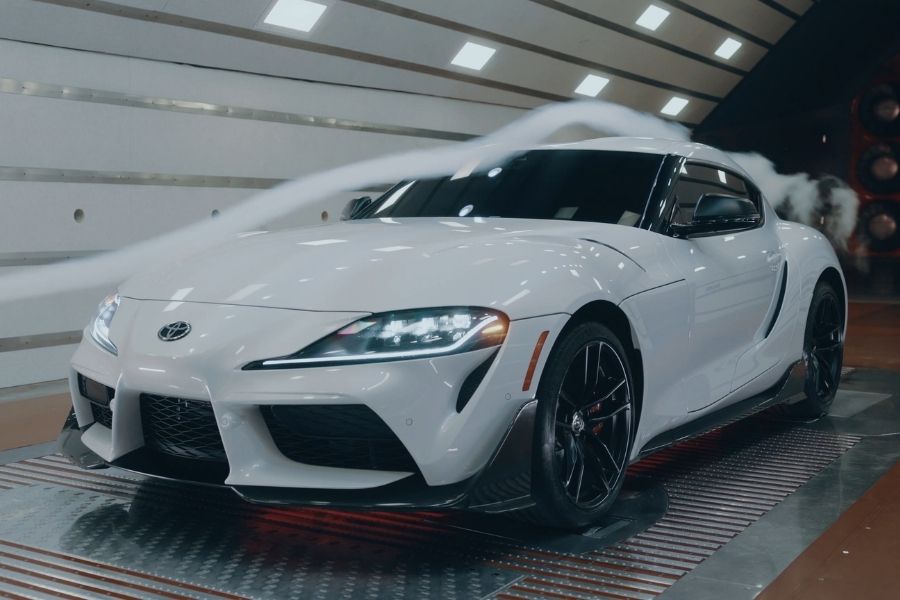 Toyota GR Supra A91-CF Edition
With the addition of carbon fiber body kits, the GR Supra A91-CF Edition received improvements on downforce and stability which are essential especially for those who are longing for a more spirited driving experience. The exclusive body kits also provide the sports car with a more mature appeal.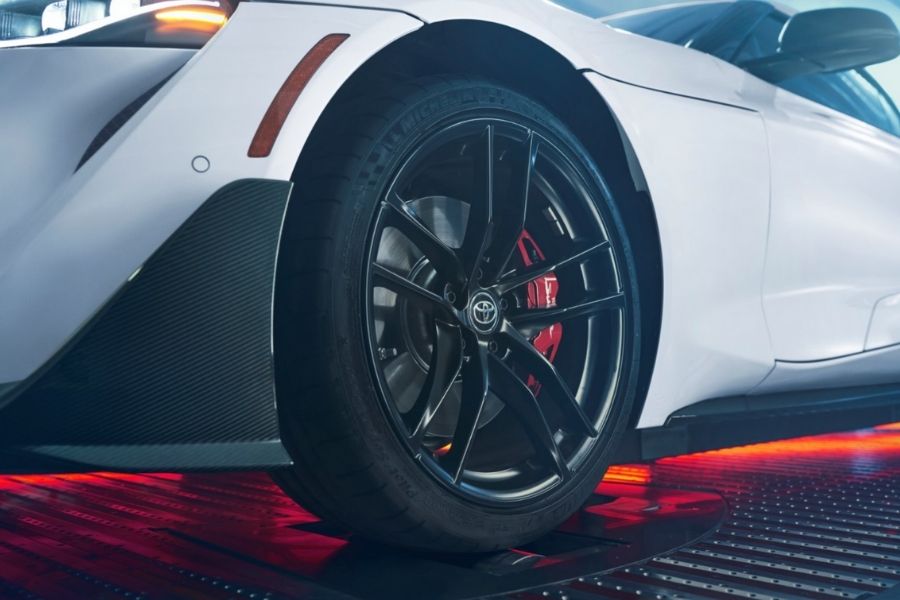 Unique 19-inch wheels in matte black
These exclusive body kits include a new carbon fiber front splitter and larger canards, carbon fiber side rockers, and a carbon fiber duckbill spoiler. All serve the purpose of providing balanced handling and G-force generating power. Power is drawn from a 3.0-liter inline-6 turbocharged engine that can make 382 hp and 500 Nm of torque.
Unique 19-inch wheels painted in matte black are installed in the special edition which complements the carbon fiber accents on the body. Toyota is offering three paint finishes for the special edition model, namely the Phantom Matte Gray, Absolute Zero White, and Nitro Yellow.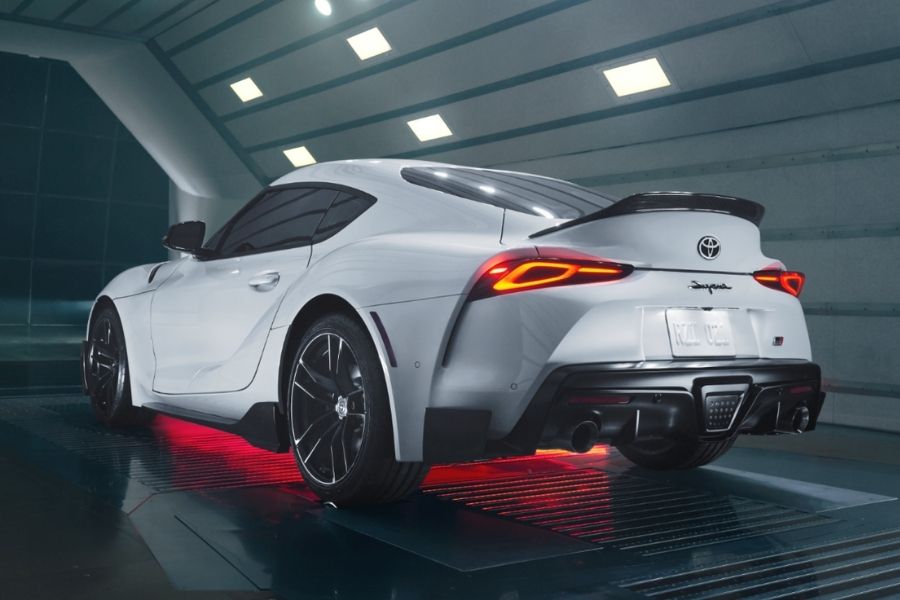 The carbon fiber trims add character to the overall design
Inside, the interior has been refined as it now features an Alcantara and leather-trimmed cabin with a red and black color theme. An 8.8-inch infotainment screen is installed in the center console with navigation and Apple CarPlay. It is complemented by a 500W 12-speaker JBL audio system as standard.
The Toyota GR Supra A91-CF Edition will be available only in North America and is limited to just 600 units. No official pricing has been rolled out by the car brand just yet, but Toyota says the special edition model will arrive at its North America dealerships around Q4 this year.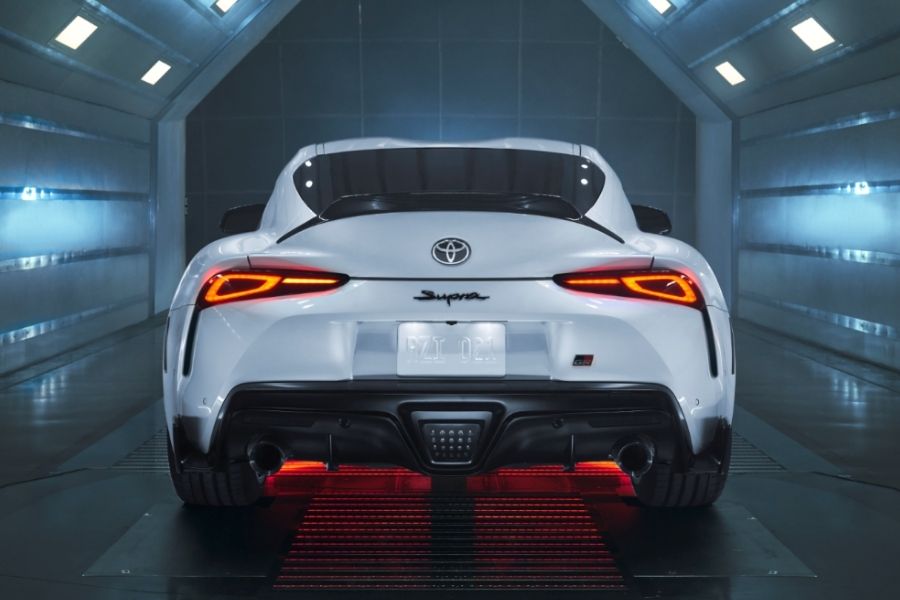 The most exclusive GR Supra to date
In addition, the Toyota GR Supra A91-CF Edition will be offered with 1-year National Auto Sport Association (NASA) membership just like the new Toyota GR 86. It is a high-performance driving school on an enclosed road that comes with an all-day course with classroom instruction, on-track driving, and more.
Visit Philkotse.com for more of the latest in the automotive industry.
Know more about Toyota Supra 2021

<p>After years of waiting, the all-new Toyota Supra has finally arrived. Thanks to Toyota Motor Philippines, this highly anticipated sports car is brought to the Philippine market. In terms of sports cars, the Supra has long been considered as the brand&#39;s ultimate. The current generation Supra has finally been revived with German DNA into its parts. It&#39;s no wonder the overlook of the Toyota GR Supra is very impressive. The aesthetics are also geared towards tuners, modders, and enthusiasts. Its dimensions and chassis are similar to that of the Z4. However, the brand provided twists in terms of styling, design, and everything else in between. The interior of the MkV Supra is absolutely a collaborative effort but with traces of the Toyota brand. The Supra available in the Philippines comes with a 3.0L twin-scroll turbocharged in-line 6-cylinder engine. The fifth-generation Toyota GR Supra has remarkable design elements, including LED headlights with six lenses, a 19-inch forged aluminum, as well as, dual exhaust pipes. It also comes with a list of standard features, such as a heads-up display, touchscreen infotainment setup, multi-information display gauge, and a sound system composed of 12 speakers. The current generation is the 5th generation of Toyota GR Supra. In the Philippines, the prices of the supra depend on the variant color. It is available in eight colors: Matte Storm Gray, Deep Blue Metallic, Ice Gray Metallic, Silver Metallic, Lighting Yellow, Black Metallic, White Metallic, and Prominence Red.</p>

Rex Sanchez
Author