One step towards a more sustainable future.
As time goes by, people are now leaning toward more sustainable options thanks to the advancement of technologies and eco-friendly benefits these can give. In fact, a study by Kantar stated that 75 percent of Filipinos are actively seeking alternative solutions to help save the environment.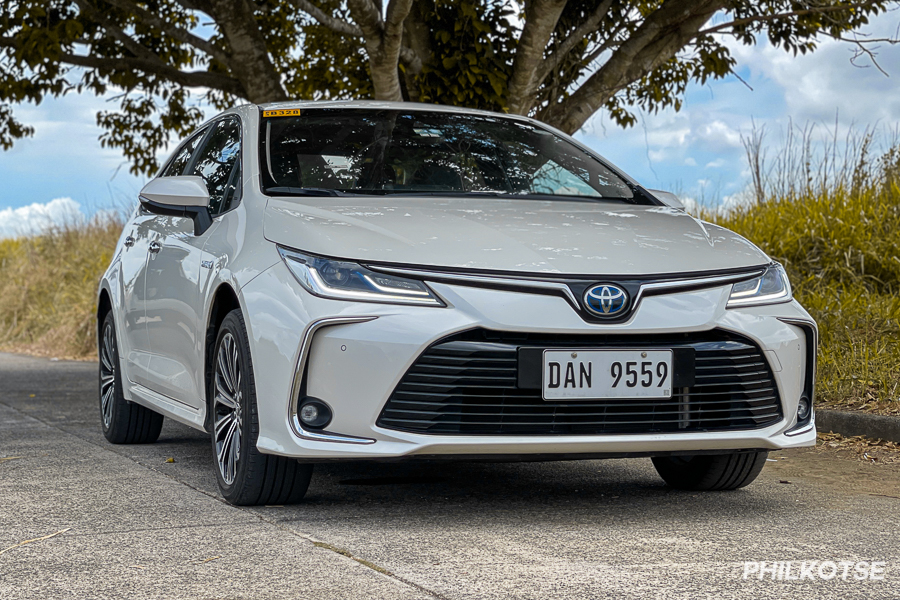 The Toyota Corolla Altis Hybrid
Toyota Motor Philippines (TMP) knows exactly this need for sustainable mobility in the country. As such, the Japanese car brand is offering the Toyota Corolla Altis Hybrid to the local market. It is a compact sedan mounted with an electric motor that gives the vehicle its eco-friendly characteristics.
What's special about the hybrid sedan's electric motor is that it enhances both the vehicle's performance capabilities and efficiency. Under the hood, this accompanies a 1.8-liter gasoline engine which can produce a total output of 97 hp and 142 Nm of torque. The powertrain is completed by a continuously variable transmission (CVT) to provide smoother drive comfort and better fuel economy.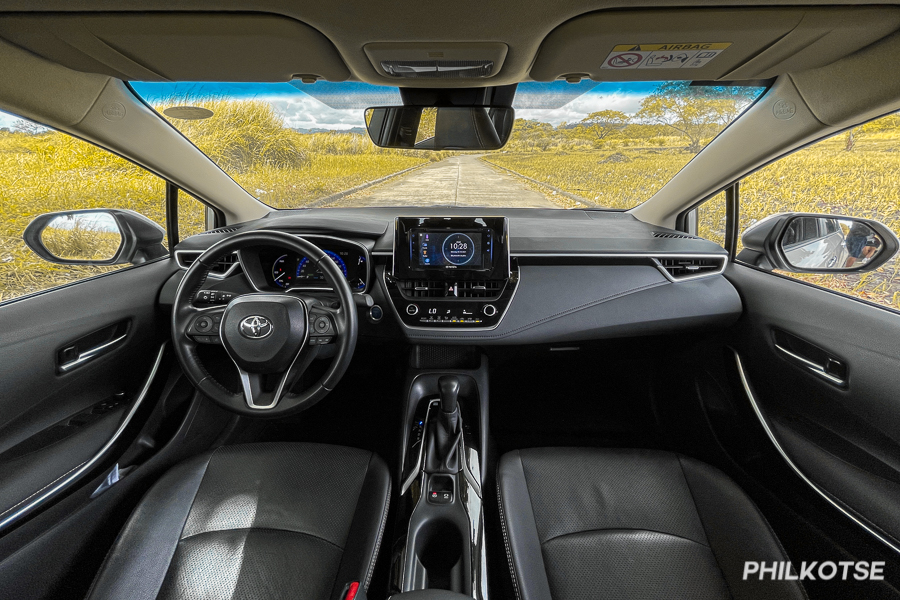 Interior view of the Toyota Corolla Altis Hybrid
The electric motor helps maximize fuel efficiency as it can charge itself when the vehicle is in motion, as well as during braking by recovering kinetic energy. With this, the electric motor can help the internal combustion engine power the vehicle, which can save fuel.
>>> Related: USED CARS FOR SALE IN BAGUIO BENGUET
But the Toyota Corolla Altis Hybrid is not all go. The compact sedan is also designed to have a clean-cut and sleek appeal that looks radiant on the road. Inside, Toyota intended the vehicle to bear a sophisticated interior feel by providing a spacious cabin and premium touches such as soft-touch panels and leather seats.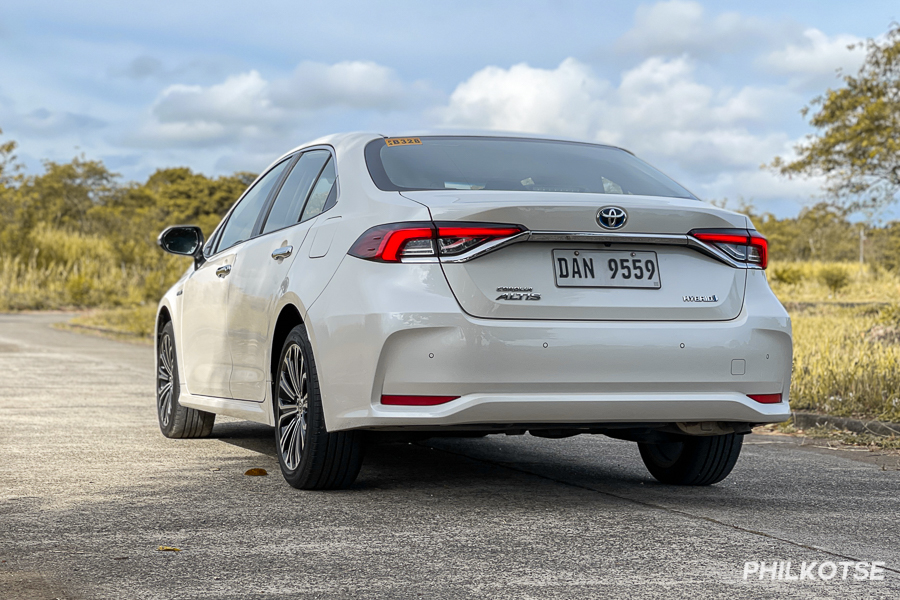 The badge is now on its 12th generation
As for pricing, the Toyota Corolla Altis Hybrid is offered at Php 1,595,000 for the flagship variant. The lower non-hybrid variants are equipped with a smaller 1.6-liter gasoline engine without an electric motor which is offered with a price that ranges from Php 1,014,000 to Php 1,230,000.
Visit Philkotse.com for more of the latest in the automotive industry.
Know more about Toyota Corolla Altis 2021

The all-new Toyota Altis is now on its 12th generation. This compact sedan gets an upgraded mechanics, modern aesthetics, and a trendier and more comfortable interior. It makes this car more attractive to Filipino buyers. The Japanese offering has something more to offer – a hybrid variant for the range-topping model. It's a great advantage since none of its competitors have the same hybrid version availability. Even better, you can get a hybrid Toyota Corolla Altis at a relatively affordable price – that is, if you're okay with spending a considerable amount for a greener powertrain. If not, the conventional 1.6-liter powered unit is always available. The mainly blacked-themed interior is complemented with chrome accents and blue lighting. Digital displays populate the interior of the Toyota Corolla Altis, creating a modern-looking cabin. 1.6 V and 1.8 Hybrid variants get leather upholstery. The Corolla Altis is equipped with six speakers for entertainment and an automatic climate control to keep the passengers comfortable while on the road. Security alarm, airbags, and ABS with electronic brake assist are a standard feature in this compact sedan. The entry-level Toyota Corolla Altis 1.6 E variant is also equipped with seven airbags. The Toyota Corolla Altis, as offered by Toyota Motor Philippines, is available in five variants.

Rex Sanchez
Author
Recent posts