The virtual racing competition is heating up.  
If you're keenly following the Philippine division of the Toyota Gazoo Racing GT Cup, we've got some updates for you.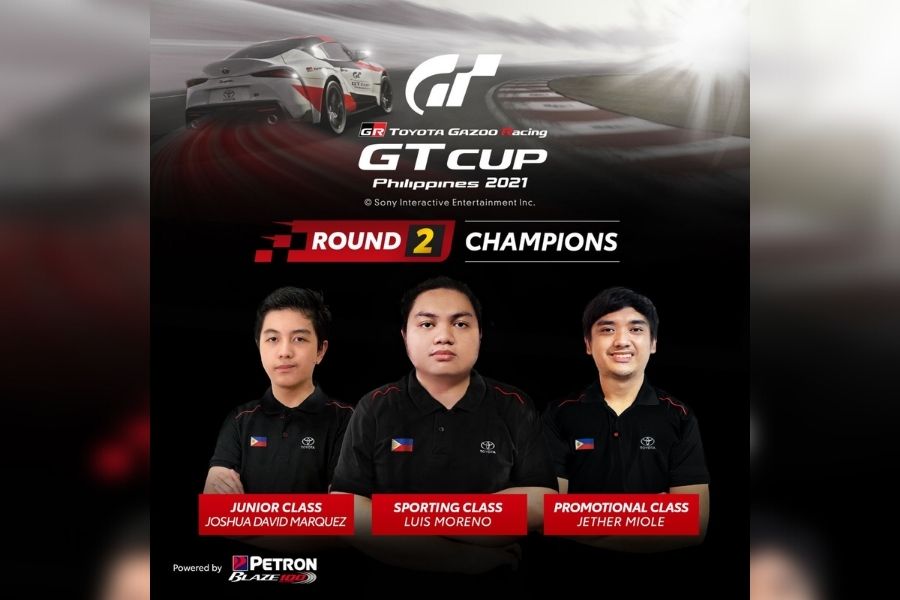 Ladies and gents, the winners of the 2021 GR GT Cup Round 2
Emerging as victors on the second round of the said sim-racing championship are three highly skilled individuals who have proven their mettle in the digitally rendered racetracks of Gran Turismo Sport, specifically the Tokyo Circuit. This includes Joshua David Marquez for the 17-under Junior Class, Luis Moreno for the Sporting Class, and Jether Miole for the Promotional Class. 
Also winning the second-place and third-place in the Junior Class is Russel Cabrera and John Paul Veloso respectively. Coming in after Moreno in second place in the Sporting Class is Terrence Lallave, with Lance Padilla in third.  
For those who don't know what the Toyota Gazoo Racing GT Cup is, it's a sim-racing competition officially sanctioned by Toyota. The races take place within the realistically rendered race tracks of Gran Turismo Sport, whilst using faithfully recreated Gazoo Racing vehicles. 
So, what's at stake for this year's Toyota Gazoo Racing GT Cup? Well, the overall champions will win a brand-new Sony PlayStation 5 in addition to cash prizes. The second and third placers will also win gadgets, and a gaming chair.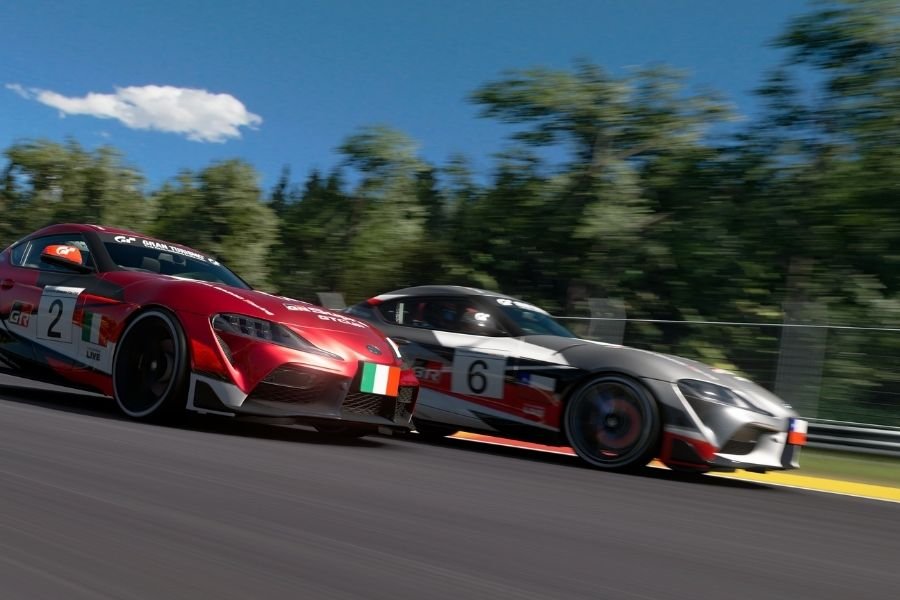 Wanna join and find out what you're capable of on a (digital) race track? Then sign up now 
If you want to catch up, you can head on over to the official Toyota Philippines website to register. General requirements include access to a Sony PlayStation 4, an active PSN Account, a PS Plus Subscription, a copy of Gran Turismo Sport, a stable internet connection, a valid passport, an active Facebook account, and a compatible gaming controller.  
The Junior Class is open to all Filipinos aged 17 and below. The Promotional Class is for novice players with no professional e-Sports experience as well as existing players under the said class. Lastly, the Sporting class is open to previous winners of past GR GT Cup, members of professional e-Sports Racing Teams, Professional E-Racers, or highly-skilled e-Racers in general. 
For more exciting car news and the latest car reviews, keep it here on Philkotse.com. 
Know more about Toyota

<p>Toyota leads the local automobile industry, distributed by Toyota Motor Philippines. It has a staggering total of 73 dealerships all over the country. It has 27 dealerships in Luzon, 15 in the Visayas, 11 in Mindanao, and 20 in Metro Manila, including Lexus Manila, Inc. for its service centers and sales distribution. TMP has the most extensive car lineup in the country, with its current range consisting of 20 vehicles in total. See the latest price list of Toyota vehicles in the Philippines here.</p>

Cesar G.B. Miguel
Author
Recent posts