The next round will be on May 28.
The 2021 Toyota Gazoo GR GT Cup e-Motorsport Series kicked off last April 30 via Toyota Motor Philippines (TMP)'s official Facebook page. We have witnessed the racers from the three different categories showcase their talents in the first round and have garnered points for the next rounds.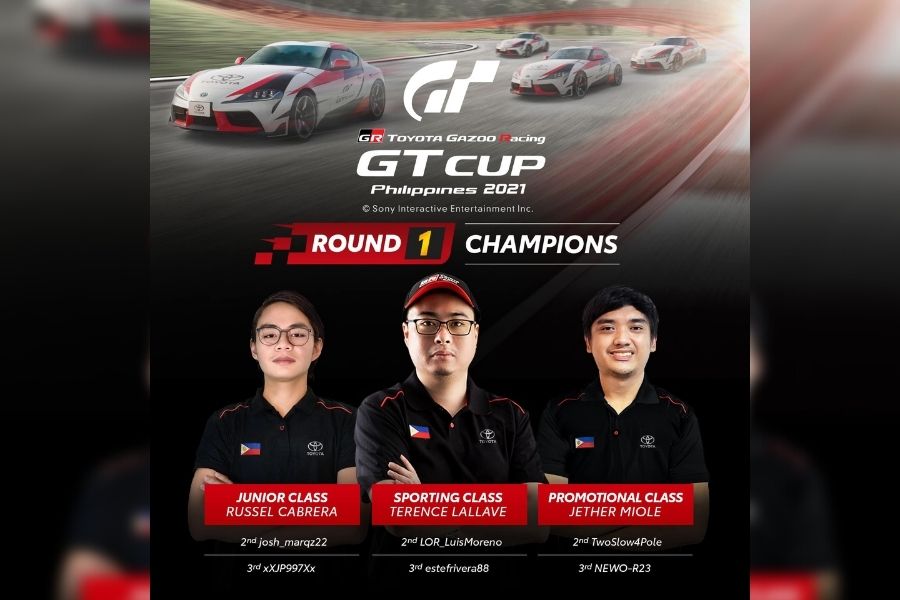 First round results
For the Junior Class (players 17 years old and below), the e-race was held at Monza tracks which seem like a playground for competitors. The first place was won by Russel Cabrera who maintained his lead until the last minute of the race. He is followed by David Marquez in second and John Paul Veloso in third place.
Moving to the Promotional Class (non-professional e-racers), the top spot is claimed by Jether Miole who managed to widen the gap from the other competitors. He came out in the e-Motorsport Series to show everyone that he has what it takes to take his talents to the next level.
And as for the Sporting Category (with professional e-sports experience), returning racer Terrence Lallave made a strong comeback and ended up at the top of the competition. The second place is clinched by Luis Moreno, while the third place is grabbed by Estefano Rivera who also raced the recent real-life track Vios Cup.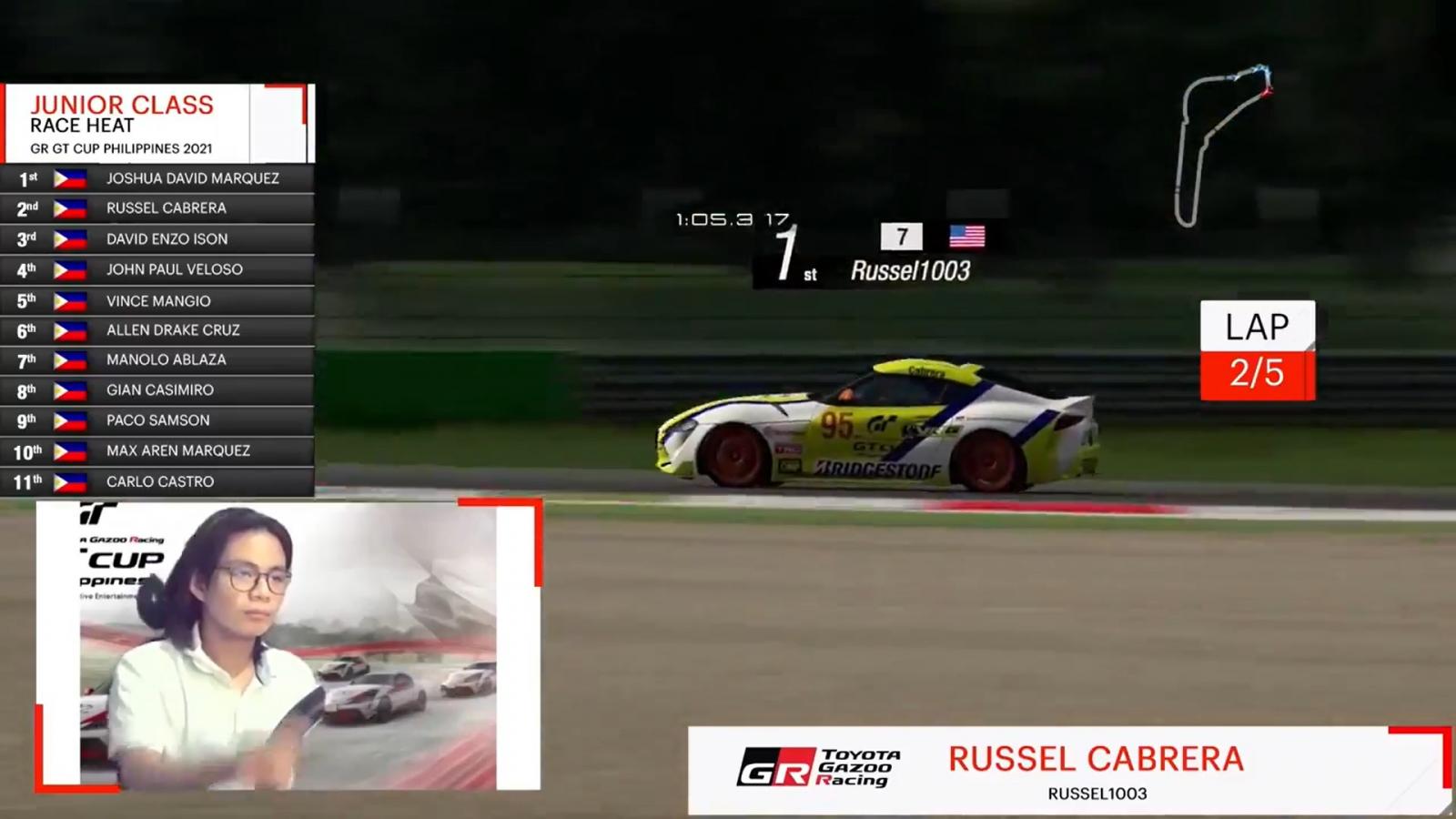 The first round was held last Friday
The winners will get the chance to win various prizes including a new PlayStation 5 for the ultimate champion. Other prizes made available in the e-Motorsport Series include a gaming headset, gaming mouse, gaming shifter, high-powered tablet, a gaming chair, and more.
For those who weren't able to register the first time around, TMP is encouraging interested individuals to join the next rounds of the Toyota Gazoo GR GT Cup via its official website. The next round will start on May 28 to 29, while the final round will start on June 18 to 19.
Visit Philkotse.com for more of the latest in the automotive industry.
Know more about Toyota Supra

<p>After years of waiting, the all-new Toyota Supra has finally arrived. Thanks to Toyota Motor Philippines, this highly anticipated sports car is brought to the Philippine market. In terms of sports cars, the Supra has long been considered as the brand&#39;s ultimate. The current generation Supra has finally been revived with German DNA into its parts. It&#39;s no wonder the overlook of the Toyota GR Supra is very impressive. The aesthetics are also geared towards tuners, modders, and enthusiasts. Its dimensions and chassis are similar to that of the Z4. However, the brand provided twists in terms of styling, design, and everything else in between. The interior of the MkV Supra is absolutely a collaborative effort but with traces of the Toyota brand. The Supra available in the Philippines comes with a 3.0L twin-scroll turbocharged in-line 6-cylinder engine. The fifth-generation Toyota GR Supra has remarkable design elements, including LED headlights with six lenses, a 19-inch forged aluminum, as well as, dual exhaust pipes. It also comes with a list of standard features, such as a heads-up display, touchscreen infotainment setup, multi-information display gauge, and a sound system composed of 12 speakers. The current generation is the 5th generation of Toyota GR Supra. In the Philippines, the prices of the supra depend on the variant color. It is available in eight colors: Matte Storm Gray, Deep Blue Metallic, Ice Gray Metallic, Silver Metallic, Lighting Yellow, Black Metallic, White Metallic, and Prominence Red.</p>

Rex Sanchez
Author
Recent posts