Nostalgia carries a heavy price tag.
As car enthusiasts, most of us probably like the Toyota Supra, Paul Walker, and the Fast and the Furious franchise. Heck, some of you gear heads out there might have been inspired by the film series, the Supra, and Walker himself. To this end, you'll probably get a kick out of this news.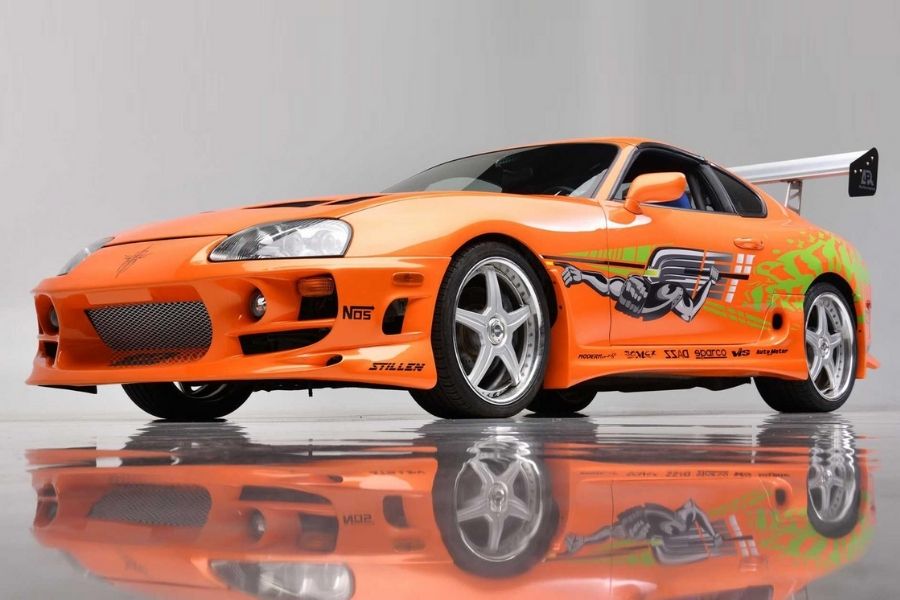 It's as majestic as the first time when we saw it [Photo source: Barrett-Jackson]
Recently, the "10-second car", aka the bright orange 1994 A80 Toyota Supra that was driven by Brian O'Conner, Paul Walker's character in the first Fast and Furious film, was auctioned off in Las Vegas. For how much? For a whopping USD 550,000 (around Php 26.8 million).
For perspective, a particularly clean but regular A80 Supra nowadays can run for as much as Php 3.2 million on average in the US used car market. Going back to the movie Supra, it was indeed certified to be the real deal by Barrett-Jackson, a US-based automotive auction company. So yes, it bears the famous "Nuclear Gladiator" decal, the 19-inch Racing Hart M5 wheels, TRD hood, and APR rear wing as seen from the film.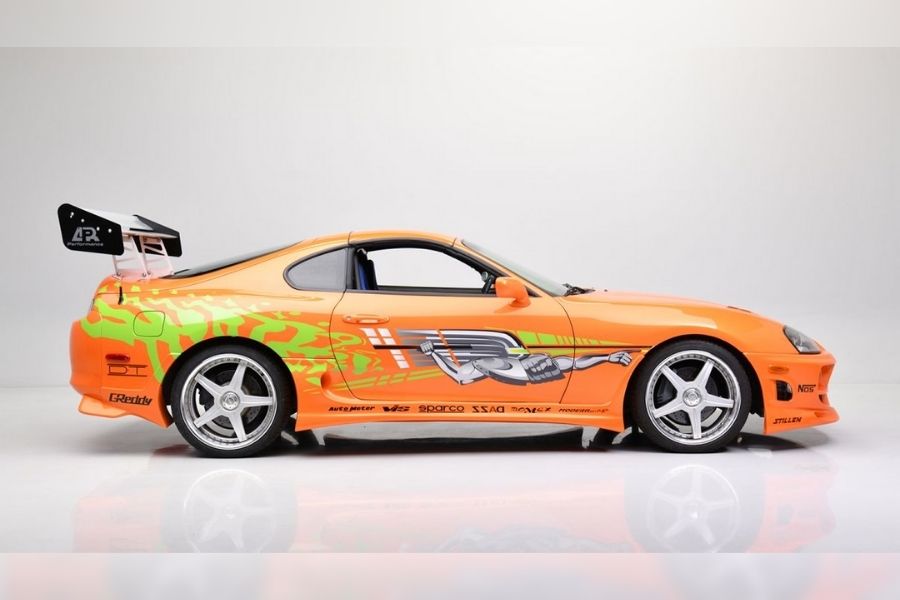 The Fast and Furious "10-second" Supra from the side
More importantly though, the 10-second Toyota Supra is also powered by a turbocharged 3.0-liter 2JZ-GTE inline-6 engine. So, it is indeed drivable and potentially fast. Just ignore the fact that its transmission is a four-speed automatic made to look like a stick shift. If you're bummed out by that last part, be aware that the crew who filmed the first Fast and Furious movie decided to use automatic cars since it was easier to work with. 
As for the guy who bought the car, he probably wants his privacy and so will remain anonymous. We do know though that the car in question was made by Eddie Paul, a famous engineer and owner of The Shark Shop car modding shop. It is also a known fact that Paul Walker himself drove the movie Supra for the most part during filming. To a certain degree, this added to the value of the car, at least in our opinion.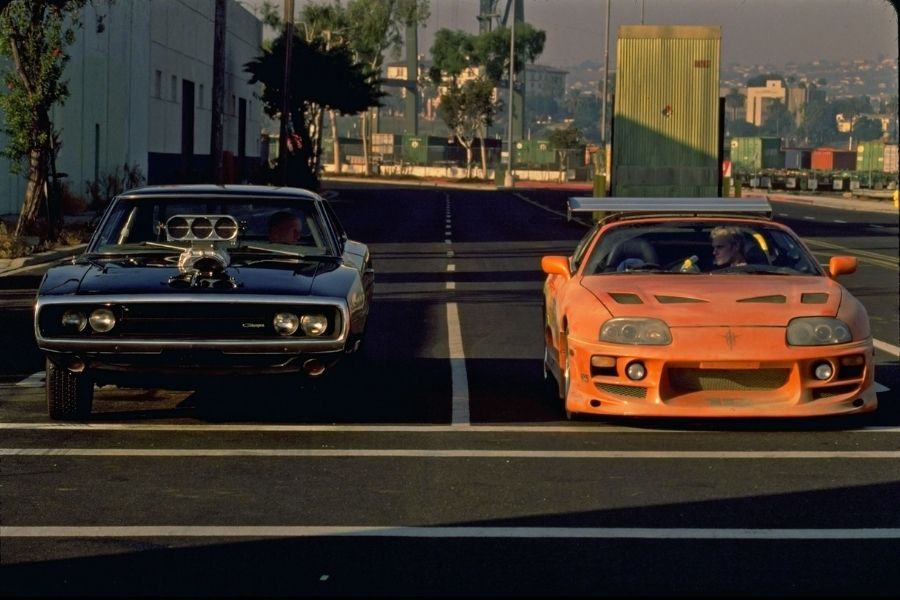 Oh memories [Photo source: The Fast and the Furious, 2001, Universal Pictures]
For more car news, car reviews, and car buying and selling tips, keep reading here on Philkotse.com.
Know more about Toyota Supra 2021

<p>After years of waiting, the all-new Toyota Supra has finally arrived. Thanks to Toyota Motor Philippines, this highly anticipated sports car is brought to the Philippine market. In terms of sports cars, the Supra has long been considered as the brand&#39;s ultimate. The current generation Supra has finally been revived with German DNA into its parts. It&#39;s no wonder the overlook of the Toyota GR Supra is very impressive. The aesthetics are also geared towards tuners, modders, and enthusiasts. Its dimensions and chassis are similar to that of the Z4. However, the brand provided twists in terms of styling, design, and everything else in between. The interior of the MkV Supra is absolutely a collaborative effort but with traces of the Toyota brand. The Supra available in the Philippines comes with a 3.0L twin-scroll turbocharged in-line 6-cylinder engine. The fifth-generation Toyota GR Supra has remarkable design elements, including LED headlights with six lenses, a 19-inch forged aluminum, as well as, dual exhaust pipes. It also comes with a list of standard features, such as a heads-up display, touchscreen infotainment setup, multi-information display gauge, and a sound system composed of 12 speakers. The current generation is the 5th generation of Toyota GR Supra. In the Philippines, the prices of the supra depend on the variant color. It is available in eight colors: Matte Storm Gray, Deep Blue Metallic, Ice Gray Metallic, Silver Metallic, Lighting Yellow, Black Metallic, White Metallic, and Prominence Red.</p>

Cesar G.B. Miguel
Author