A total of six Toyota models are affected by the global recall.
Previously, we reported that Toyota Motor Philippines (TMP) is recalling the gasoline variants of the Fortuner SUV made from November 2017 to September 2018 due to a faulty fuel pump.
Now, Carguide.ph reports that TMP has expanded the list of its models affected by the fuel pump recall. The Innova and the Corolla Altis are among the models that TMP is recalling due to the said issue. Refer to the table below for the complete list of affected Toyota models: 
| | |
| --- | --- |
| Model | Production period |
| Toyota Land Cruiser Prado | September 6, 2013 – March 2, 2015 |
| Alphard | September 4, 2017 –December 11, 2018 |
| Innova | January 1, 2017 – May 10, 2019 |
| FJ Cruiser | September 2, 2013 – June 3, 2015 |
| Fortuner | November 28, 2017  - September 19, 2018 |
| Corolla Altis | December 25, 2017 – December 26, 2018 |
Of note, this is not an isolated case since about 3.2 million vehicles are affected by the faulty fuel pump recall globally. Affected brands include Mitsubishi, Honda, Acura, Suzuki, Perodua, among others. The recall is also active in multiple regions including Canada, Malaysia, North America, and many other countries.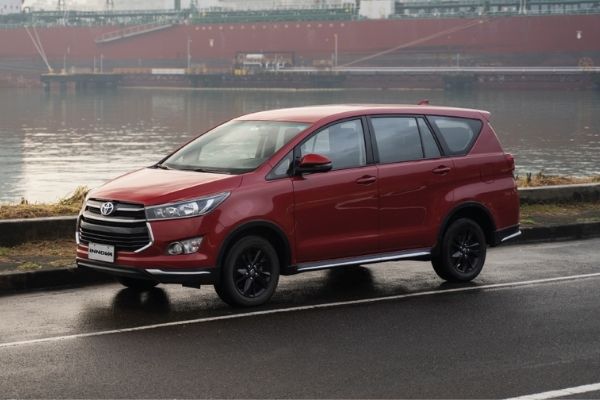 Contact your nearest Toyota dealership to confirm further if your Innova is included in the recall
The cause for this massive recall is the fuel pump supplied by Denso. It has been determined that the said fuel pump's plastic impellers have a low molecular density causing the pump to fail prematurely. This defect has been known to cause engine stalling, loss of power at low speeds, and failure to start.
Currently, a special service campaign is already in place. So if you own a model listed above, which is made within the indicated dates, you can visit any Toyota dealerships nationwide. The replacement fuel pump itself, as well as its installation is free of charge.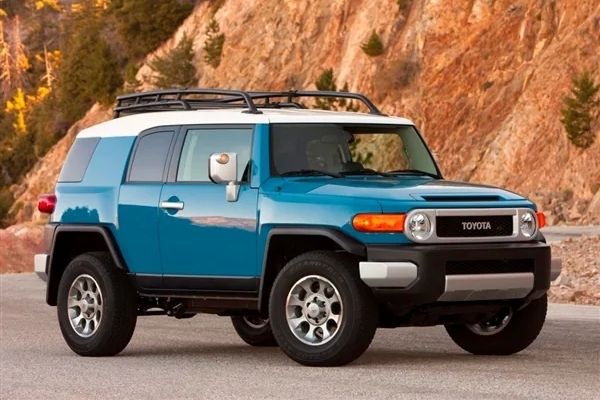 Even the veritable FJ Cruiser wasn't spared from Denso's problematic fuel pump
If you have further questions about the special service campaign, we urge you to visit the nearest Toyota dealership or contact Toyota's Customer Assistance Center at +632-8819-2912.
For more automotive related news, keep reading here on Philkotse.com.
Know more about Toyota Innova

<p>The Toyota Innova is one of the best-sellers of Toyota Motor Philippines. It is a compact MPV that can accommodate seven occupants while other variants have a seating capacity of eight. The Toyota Innova became a logical choice in the MPV segment because of its seating capacity, diesel mill, and raised ride height. It is the main reason why the Toyota Innova is one of the annual top-sellers in the country. This is a testament to how appealing this compact MPV is to Filipino car buyers. The current generation Toyota Innova has a larger dimension than its predecessor. The overall exterior of the Toyota Innova is obviously an MPV, but the styling is inspired by the SUV and crossover models of the Japanese brand. Dominating the front end of the Innova is a large angular grille and large swept-back headlights. It gives the Toyota Innova a more aggressive appearance that reminds us of the U.S &ndash; market Highlander SUV. On the side, it features clean and notable shoulder lines. It has features similar to the RAV4, particularly the near-triangular D-pillars, angular horizontal taillights, and upswept rearmost side windows. The facelifted 2nd-gen Toyota Innova is offered with the 2.8L 1GD-FTV engine that produces 167 hp and 343 Nm of torque on manual transmission variants and an impressive 171 horsepower and 360 Newton-meter of torque on an automatic transmission. The Toyota Innova shares the same platform with the Fortuner and Hilux.</p>

Cesar G.B. Miguel
Author