The second Toyota dealership in the Zamboanga Peninsula.
Toyota Motor Philippines (TMP) opened a new dealership in Zamboanga del Norte, the car brand's 71st dealership in the country. As a side note, the last time TMP opened a dealership was in August 2019, which was in Valenzuela City.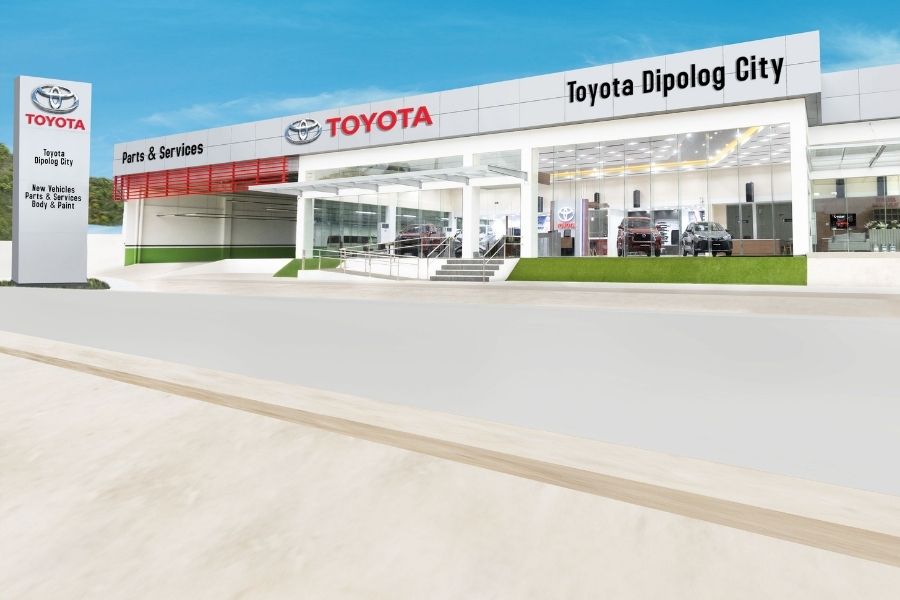 The new Toyota Dipolog City dealership
Planted on a 7,200-sqm land, the new Toyota Dipolog City is TMP's second dealership in the Zamboanga Peninsula. It will operate under the leadership of Dealership Franchise Owner Betty Lu, who also leads franchises within Northern Mindanao, Peninsula, and CARAGA.
"Toyota Cagayan de Oro, Inc. headed by Betty Lu has been TMP's partner for decades. And the opening of this new dealership in the middle of the pandemic is a testament of confidence in the management capabilities the group, as well as our optimism in seeing economic recovery with job opportunities generated for the members of the community," said TMP President Atsuhiro Okamoto.
The new Toyota Dipolog City has a 2,600-sqm meter showroom to display its lineup including the Toyota Vios, Hilux, Rush, and Innova. Lounges and comfortable spaces including a cafe are also featured to provide customers a better car buying experience.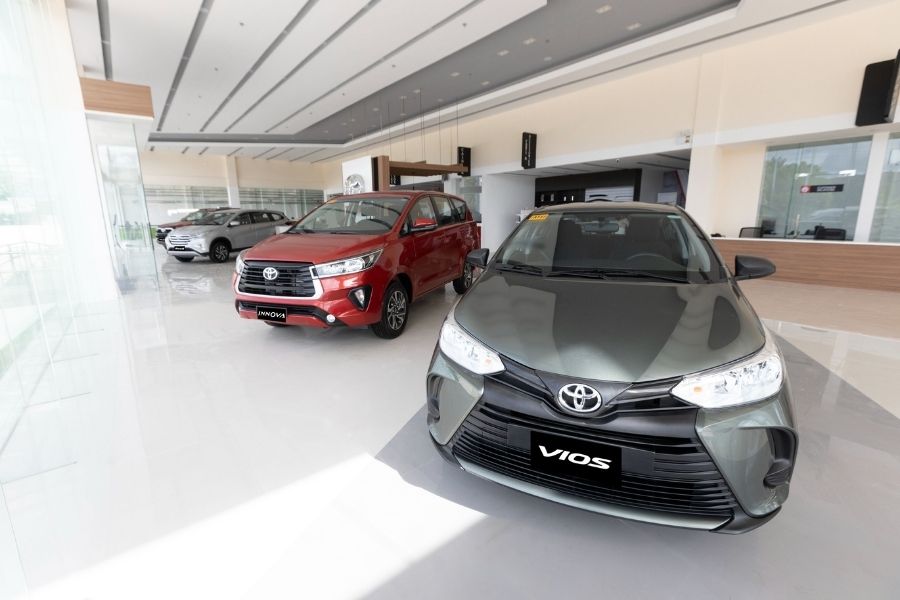 Expanding its presence in Mindanao
As for after-sales services, the new dealership features Express Maintenance, a concept from Toyota to provide a faster and more efficient service. The workshop can accommodate six bays for general services, eight bays for body and paint requirements, and another for periodic maintenance services (PMS).
"We could say that Toyota Dipolog is worth waiting for. As we are very fortunate to open shop during the pandemic, we will strive to continue delivering Toyota's tradition of excellent customer service and being the brand of choice among Zamboangueños," said Lu.
It offers Zamboangueños the Express Maintenance
Interested individuals who wish to visit TMP's newest dealership may do so from Monday to Saturday, 8 a.m. to 5 p.m. As part of the new normal of doing business, the Toyota Dipolog City will be observing the required safety protocols for the safety of both customers and employees.
Visit Philktose.com for more automotive news
Know more about Toyota Vios 2021

<p><a href="https://philkotse.com/toyota-philippines-price-list" title="Toyota Philippines">Toyota Motor Philippines</a> introduced the Toyota Vios in 2002. This subcompact sedan is made at Toyota&#39;s plant in Santa Rosa, Laguna. Currently, the Philippine-spec Toyota Vios is offered in nine variants. Prices for the Toyota-made sedan ranges from Php 681,000 to Php 1,020,000. The Toyota Vios subcompact sedan gets two engine options, two transmission options, and a whole host of comfort and safety features. The said model is also available in a wide range of color options. This includes Black, Red Mica, Pearl White, Thermalyte, Blackish Red, Alumina Jade, Freedom White, Grayish Blue, and Super Red.</p>

Rex Sanchez
Author
Recent posts