It is so lucky for you to live in Valenzuela.
With more than 50 dealerships nationwide, Toyota Motor Philippines (TMP) now possesses the widest dealership network in the Philippines. However, it seems that Toyota in the Philippines doesn't want to give up its ambition of expanding the dealer network. 
Most recently, TMP has decided to put its belief in Valenzuela. With a big size of 5,300 square meters, if Toyota Valenzuela dealership comes into operation, it will become the 18th Toyota dealership in Metro Manila and surely, serve those who want to buy a Toyota in Valenzuela.
>>> View related post: Toyota and Mazda to partner on a new infotainment system
The groundbreaking ceremony of Toyota Valenzuela was held on August 10 at 457 McArthur Hi-way in Barangay Dalandanan with the presence of TMP, Toyota Quezon Avenue (TQA) and Valenzuela City government officials.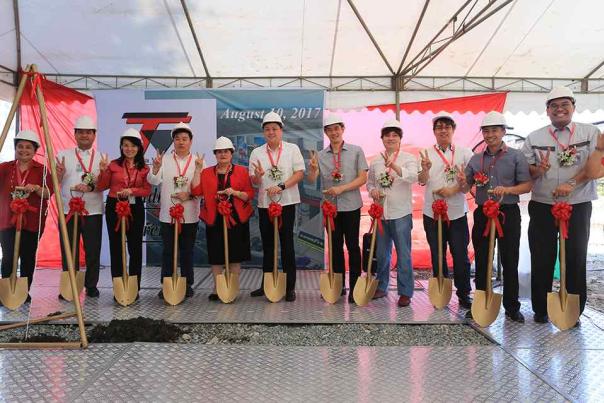 The groundbreaking ceremony of Valenzuela was held in August 10 at 457 McArthur Hi-way in Barangay Dalandanan
Formerly, Lincoln Lim –TQA President and Franklin Lim, TQA Executive Vice-President and General Manager had personally invited the Valenzuela Mayor Rex Gatchalian to join the event.
During the ceremony, Mr. Mayor, Ma. Cristina Arevalo and TMP First Vice President for Marketing alternately gave messages to celebrate this important event.
Designed by Jose Siao Ling, Toyota Valenzuela dealership is expected to have a four-storey facility with a total of eight showrooms in addition to a spacious service area in order to faithfully serve valued customers in the area. Not only that, this expansive dealership will also be a good and prestigious place for spare parts as well as vehicle overhauling.
If everything goes right, Toyota Valenzuela will open its doors in Q4 2018. Don't forget to subscribe Philkotse for more car news.
>>> Click to see the list of new & used Toyota cars for sale in Valenzuela, Metro Manila
Recent posts