Why does the Japanese auto giant decide to postpone the launch for its new Toyota Land Cruiser 2020? Read on to find out.
It may be sad news for all Toyota enthusiasts that the updates of next-gen Toyota Land Cruiser 2020 face some difficulties, leading to a delay for the new model.
It is reported by the Japanese press Carsensor.net that the core members in Toyota's development team are revising the drawing draft cause the new appearance is very much alike the old version. It is essential for the design team to review the layout, and illustrate some significant model changes.
Before sending back for redesigning, this may come that the Land Cruiser's fans have had basic concept of the 2020 SUV's appearance. However, with the vote of fixing the design up, Toyota put customers in a wonder whether the forthcoming version will receive a racial makeover or still introduce with subtle modification. 
>>> Also check out: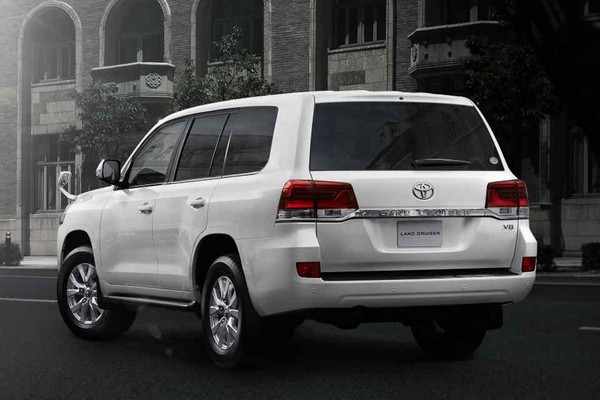 Will Land Cruiser 2020 receive a radical makeover or subtle evolution? 
Speaking of the powertrain, the new Toyota Cruiser 2020 will share the same engine system, as noted in the previous announcement. It means that turbo diesel, hybrid, and gas-fed engines are 3 available options. It starts with more powerful and cheaper turbo diesel 4.5-liter D-4D V8. As for the hybrid, it is likely to come from the Crown 2018 that tops out with 3.5-l V6 making 359 PS.
>>> Related: TOYOTA LAND CRUISER 2017 FOR SALE
With this new platform, will Toyota bring either an evolutionary or revolutionary? For now, it seems that we have to wait a bit longer until 2020, or even 2021 to explore the all-new SUV.
If you think the new Toyota Land Cruiser might be out of your budget, you can take a look at the used Toyota Land Cruiser 2015 for sale being offered at affordable prices. 
Stay tuned and visit Philkotse.com to catch up with the latest news on Toyota Land Cruiser 2020.
Know more about Toyota Land Cruiser 2021

The Toyota Land Cruiser has been around from time immemorial. In fact, it is currently the longest-running car on Toyota Motor Philippines production. Its heritage and lineage started way back the '50s. Time has already tested the reputation of the Toyota Land Cruiser. It came from a total off-road car and evolved into one of the market's most luxurious SUVs. The all-new 4x4 SUV offering from Toyota is very capable of boasting benchmark-setting statistics in function and form. The Toyota Land Cruiser now comes with advanced features, including Traction Control (A-TRC), Vehicle Stability Control (VSC), Hill-Climb Assist, CRAWL Control, and Multi-Terrain Select. Powering the Toyota Land Cruiser is an enormous 4.5L Direct Injection Twin Turbo-Intercooler V8 Diesel mill that pumps out 232 horsepower and 615 Newton-meter of torque as its maximum output. It can pull the vehicle up and over the roughest and most undulating terrains in the country. This 4x4 SUV is worth every penny because of its proven dependability and reliability. The Toyota Land Cruiser is the perfect vehicle for family or for drivers who are up for an adventure. It is available in two variants – Standard and Premium. The Premium variants get extra features that provide an advantage both on and off-road.