Toyota Land Cruiser Prado 2018 officially launched in the Philippines
There will be mild changes in exterior, interior and mechanicals.
The refreshed Toyota Land Cruiser Prado 2018 has very quietly made its way to the Philippine market. Before the local debut, the vehicle had already been introduced at this year's Frankfurt Motor Show.
2018 Toyota Land Cruiser Prado - interior Exterior and Drive
Looking at the front fascia of the new Prado, it is easy to notice the presence of a more distinguished bulge on the hood, new LED projector lights complemented by a new 5-slot grille and the masculine bumper refined by sharper corner edges. Besides, for the 2018 model year, while no longer extending towards the front bumper, the headlights are redesigned with the addition of some black accents, giving it a bolder look and feel. In brief, the 2018 Prado front fascia design is quite similar to its Land Cruiser 200 sibling. For better insight into the brother Cruiser 200, please click here.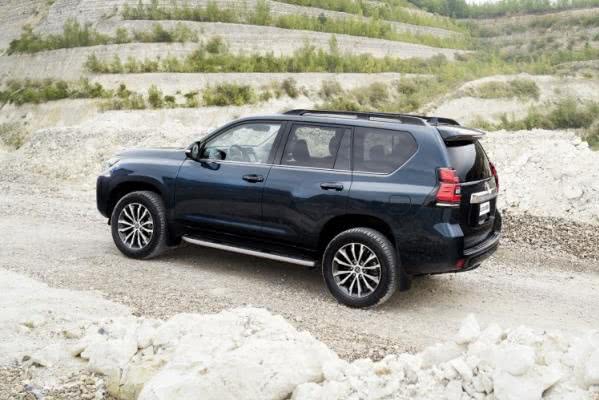 The side profile only receive minor changes with new wheels and redesigned step boards
The side profile has no significant change, except a new set of wheel and reshaped step boards. At the rear, the car comes adorned with redesigned LED tail lights including aero fins.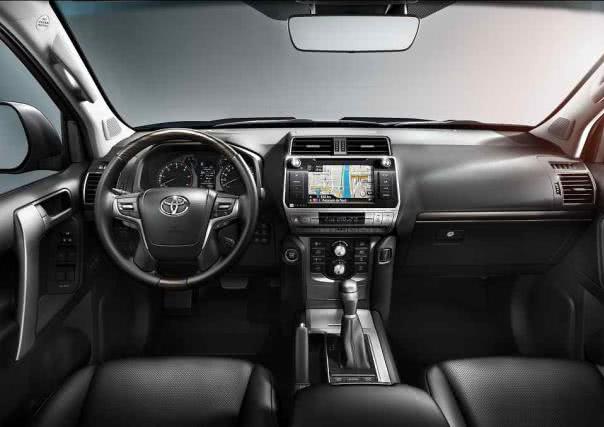 The dashboard also gets some refreshments
Speaking of the Toyota Land Cruiser Prado 2018 interior, there are also some noticeable refreshments. Particularly, the dashboard is where receives the most restyling trimmings. Not only being added with new panels, it also welcomes the presence of the climate control switches and refreshed shifter and steering wheel. The air-conditioning vents look slimmer while the center console is lowered down.
The rear comes adorned with redesigned LED tail lights including aero fins
According to latest car news, driven the updated Prado is the 1KD-FTV 3.0-liter diesel, producing 163 PS and the 4.0-liter gas engine, pushing out 275 PS. The former is married to either a 6-speed manual or a 5-speed automatic transmission while the latter is paired with a 5-speed automatic gearbox.
Here is the latest Toyota Land Cruiser Prado 2018 price in the Philippines:
 Toyota Land Cruiser Prado 2018 price in the Philippines
Model
Price
Toyota Land Cruiser Prado 4.0 V6 Gas AT White Pearl
₱3,134,000
Toyota Land Cruiser Prado 4.0 V6 Gas AT
₱3,119,000
Toyota Land Cruiser Prado 3.0 Diesel MT White Pearl
₱3,951,000
Toyota Land Cruiser Prado 3.0 Diesel AT White Pearl
₱4,056,000
Toyota Land Cruiser Prado 3.0 Diesel MT
₱3,941,000
Toyota Land Cruiser Prado 3.0 Diesel AT
₱4,041,000