You are now reading a complete review of the Land Cruiser Prado 2020.
Exterior
If the Land Cruiser is too bulky for you, the Land Cruiser Prado is the mini version you need. Its exterior design is so good that Toyota has barely had to change it over the years though the vehicle does get facelifts.
The Prado measures 4840 mm in length, 1885 mm in width, and 1890 mm in height. It comes in a 2-box body, featuring a large chrome front grille, headlamps, and LED Daytime Running Lamps.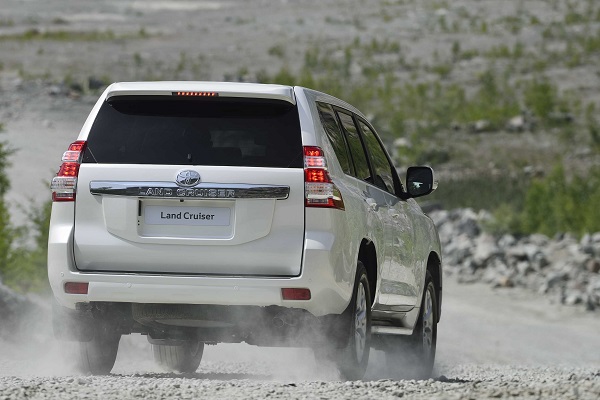 Interior
The interior layout and amenities of this vehicle resemble those of the Fortuner but priced higher. That includes soft-touch materials, fancy leather seats, and an infotainment system with a 4.2-inch screen.
The space inside the vehicle is not outstandingly large but still enough for the driver and passengers with 2 seats in the front row, 3 in the second row, and 2 seats at the back. Overall, the Land Cruiser Prado is comfortable enough for both adult and children passengers.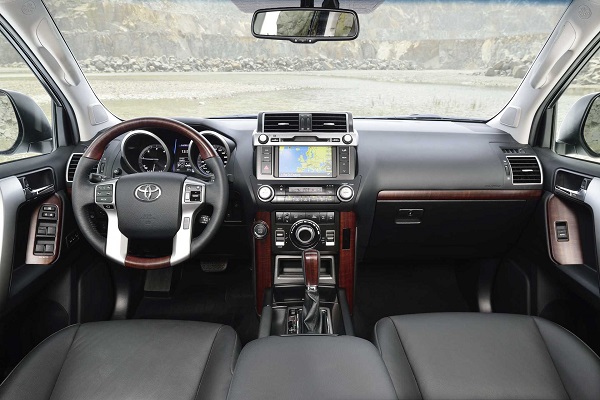 Safety
For the sake of safety, Toyota equipped all the standard safety systems into this vehicle, including driver's airbag, front passenger's airbag, anti-lock braking system, immobilizer, and security alarm.
Technology features
Apart from the infotainment system as mentioned above, the Land Cruiser Prado also comes with rear parking sensors, an air-conditioning system, power windows, power steering, and a 6-speaker system with support for Bluetooth connections.
Read the detailed review of the Toyota Land Cruiser Prado 2020.