The all-new Suzuki Vitara 2018 is coming soon!
According to latest car news from Suzuki Philippines Inc. (SPI), the fourth-generation Suzuki Vitara 2018 will officially hit our shores in November with new look and perhaps, new engine options.
If the current Grand Vitara model uses a body-on-frame construction, its successor Vitara 2018 will possess a unibody one – a specific characteristic of a crossover.
As for design, the exterior adequately reflects what fans want to see in the new Vitara. Point by point, the front now gets a swooping front end flanked by bold headlamps, an iconic front bumper and sedated two-bar chrome grille.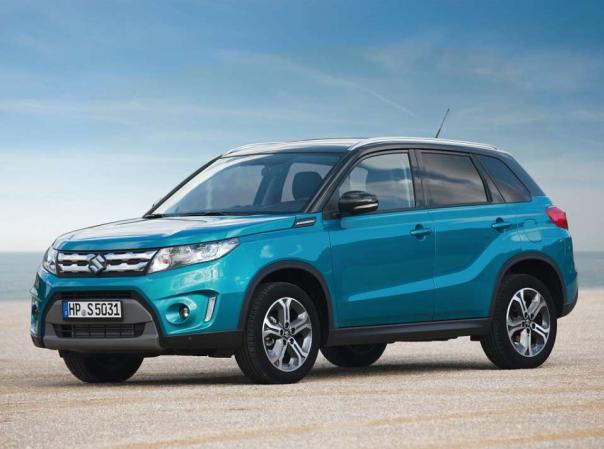 The fourth-generation Suzuki Vitara will officially hit our shores in November 
In the meanwhile, the rear car looks more angular and sporty as the tailgate and rear quarter panels are currently fringed with new hexagon-shaped taillights. The spare tire carrier has disappeared. Further, the new Suzuki Vitara also comes with black plastic body cladding, sloped D-pillars as well as new 5-spoke alloy wheels covered by widen wheel arches.
>>> Check out the complete list of Suzuki Vitara 2017 for sale in the Philippines
As we know, the global Vitara model are available in both gas and diesel guises. Nonetheless, it isn't clear at the moment what the PH-spec Suzuki Vitara 2018 will pack.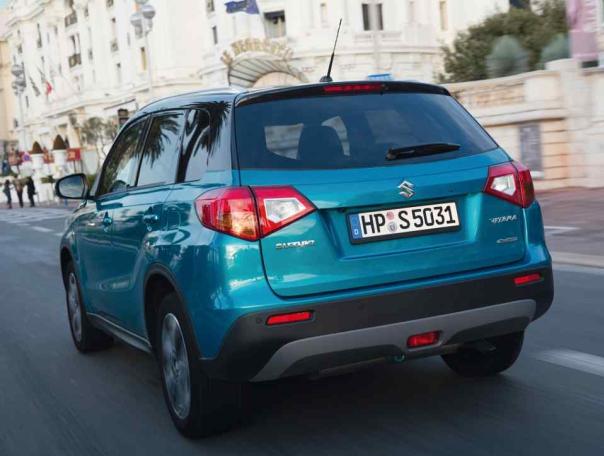 The rear car looks more angular and sporty 
If the crossover inherits the powertrain from the predecessor, it will be motivated by either a D16AA or a M16A engine. Both engines crank out 120 PS; the M16A, however, generates 156 Nm while the D16AA can push out up to 320 Nm of torque. Power will be sent to the wheels via 6-speed manual and automatic gearboxes.
Details of the interior remain secret. Now, let's wait for the wraps to be lifted off the upcoming Suzuki Vitara 2018 next month.
The brand-new Suzuki Grand Vitara 2017 is offered with only one variant and priced at P1,210,000.
>>> Click here to catch more new cars and concepts
Know more about Suzuki Vitara 2021

Introduced in 1984, the Suzuki Vitara is an in-demand compact Sports Utility Vehicle able to perform under any road conditions. Now on its fourth generation and enjoyed for over 30 years, this Hungary-built vehicle is still glorious as ever. The current release is noticeably smaller measuring 1,610mm high, 1,775mm wide, and 4,175mm long. Its size is its strength and advantage as it can effortlessly maneuver on the busy streets in the metro and can be parked at any challenging spaces. The new Suzuki Vitara is splashed with the latest innovations in and out. With this, you can expect convenience, luxury, and pleasurable driving experience. You may choose from three variants: the Suzuki Vitara GL AT, The Suzuki Vitara GL + AT, and the Suzuki Vitara GLX AT offered in a wide array of colors.