The Suzuki Vitara 2020 Philippines has shed its rugged, offroad cowl in exchange for a trendy cardigan and a mocha latte.
In this review...
1. Suzuki Vitara 2020 Philippines Review: Introduction

Exterior

Interior

Engine and Performance

Safety Review

Price & Variant

Specs

FAQs

Conclusion
1. Suzuki Vitara 2020 Philippines Review: Introduction
Let's get on thing straight, the Suzuki Vitara 2020 is no longer your Tito's Vitara of the 90s. Gone is the body on the frame structure, replaced by a monocoque, more car-like build. You can also say goodbye to any off-road aspirations as this car is more at home in busy city streets. I'm also quite certain that those fancy 17-inch wheels would not fare well in rugged terrain.
No, the 2020 Suzuki Vitara has changed, and that is a cool thing. Let Philkotse.com tell you why. in our expert Suzuki Vitara  2020 Philippines Review.
All-new Suzuki Vitara 2020 Philippines Review | Philkotse
 
2. Suzuki Vitara 2020 Philippines: Exterior Review
For starters, the exterior has been completely revamped. I remember a time as a kid in the 90s most of the cool college kids would drive up in their cars bought by daddy's money. Civics, Corollas you name it, school parking lots would look like an impromptu car show with all those sweet wheels and what not but in the midst of a sea of compact cars, one car stands tall.
The 2020 Suzuki Vitara exterior, with its macho attitude huge metal fenders and clear tint glass, it exuded power and manliness. This time around though, much like our current mindset, we have a different definition of manliness.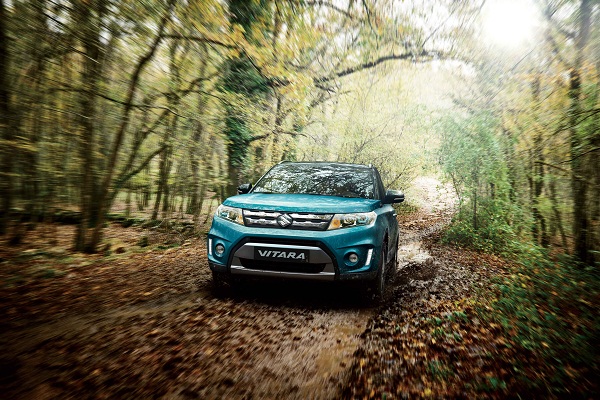 The Suzuki Vitara may no longer be the offroader it was known for but it still shows hints in its styling
The Vitara now features a rather stylish 2 tone design that splits the roofline and door panels, much like a Mini Cooper does. The large horizontal grille is flanked by equally compelling headlamps all above a trendy black air dam on the chin. At the back, hexagonal tail lights grab your attention and as well as the sporty rear spoiler, housing the third brake light and, a nice solid rear diffuser wrap up the package.
Again, this is not your Tito's Vitara. Yes it has gone soft in all places but this makes the car much better in my opinion and you just have to see it to appreciate it
YOU MAY WANT TO READ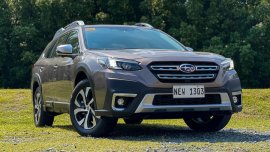 Model Price Philippines
₱ 2,480,000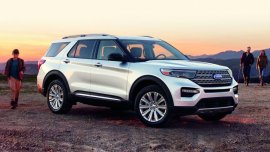 Model Price Philippines
₱ 2,998,000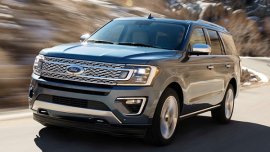 Model Price Philippines
₱ 4,479,000 - ₱ 4,612,000
3. Suzuki Vitara 2020 Philippines: Interior Review
The 2020 Suzuki Vitara interior is chock-full of features, it further solidifies the car's aspirations as a "Millenial-mobile". I would be remiss to tell you that the interior is wonderfully designed, Suzuki's 3-spoke steering wheel, guage clusters and dashboard still features Volkswagen wishes that they had at its price range.
Space is also top-notch with ample seating for 5 well-fed car journalists and that massive panoramic sun-roof is a joy to behold, but there is one interior feature that really stands out and reaches to my sensibilities.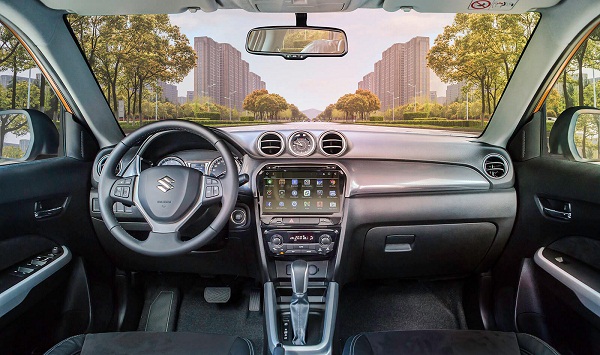 All I wanted for Christmas was seamless smartphone integration but Suzuki does one better
The first thing that will grab your attention is the huge 10-inch touchscreen controlling the car's infotainment system. Does it have Apple CarPlay or Android Auto, you ask? Given my LOVE for smartphone integration, it comes with great joy for me to report that this is a stand-alone Android unit.
Yes, my friends, right smack in the middle is a fully-fledged Android tablet mounted on the car's infotainment system and it is glorious! You can still pair your phone to it but I do not see the need to. That feature alone warrants a huge win in my book for the Suzuki Vitara that everything else in the inside is just consequential.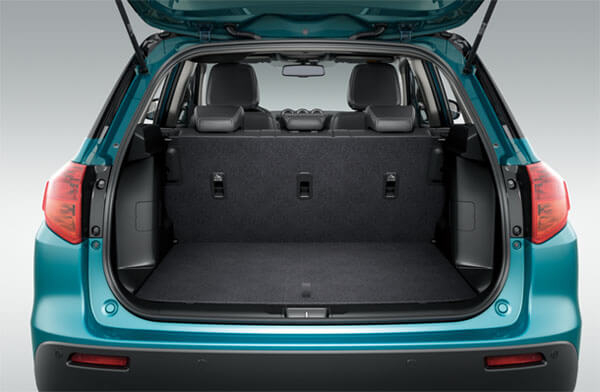 Folding the 2nd row seats give you much more space than you can need shopping for a week's worth of quinoa
>>> Related: Check out the Suzuki Grand Vitara 2014 for sale
4. Suzuki Vitara 2020 Philippines: Engine and Performance
Under the hood is Suzuki's tried and tested 1.6 liter M16A engine. I say tried and tested, as this is an old design seen in older Suzuki cars such as the SX4 (remember that) and the Suzuki Swift Sport. Nothing bad with old, I mean why fix it if it ain't broke Vitara e right?
I would understand if this puts a dent on your expectations especially when the Suzuki Vitara 2020 is powered by the advanced 1.4-liter turbocharged engine in other markets, but hear me out. You will love this engine as with older engines it has this guttural feel to it.
It is happy to rev up the powerband and reach peak RPM with so much gusto that you wouldn't want to drive any other compact SUV in its price range. With 115 hp and 156 Nm of torque combined with a lighter body, Macpherson Struts upfront with a torsion bar at the rear, driving the Vitara around town is an inspired feeling. It sure isn't the fastest around town but with the more traditional 6-speed automatic transmission instead of a CVT, you sure do feel like you are.
The 6-speed automatic transmission provides better climbing abilities
The ride is compliant and planted although understeer is evident when attacking canyons, it shouldn't be a problem to reign it back in. Those 17-inch wheels hold themselves quite well when taking corners sanely. Overall, I enjoyed driving the car around town, the fact it also gives me around 8-9 km/l in moderate to heavy traffic is also a plus.
>>> Noteworthy information for Suzuki car buyers
5. Suzuki Vitara 2020 Philippines: Safety Review
This is a Suzuki, through and through. They are not known for the most luxurious or feature rich-cars, but the 2020 Suzuki Vitara really takes the cake. While most cars in this class and price range barely give you any premium safety features, the Vitara happily bundles it with the package.
Apart from seatbelts you also get 6 airbags, that's right 6. That's 4 more than any other car with its price. You also get traction control, hill start assist and even hill decent control, the partner that with disk brakes all around as well as front and rear cameras and parking sensors, the only thing missing really is the kitchen sink. Value proposition, meet the Suzuki Vitara 2020.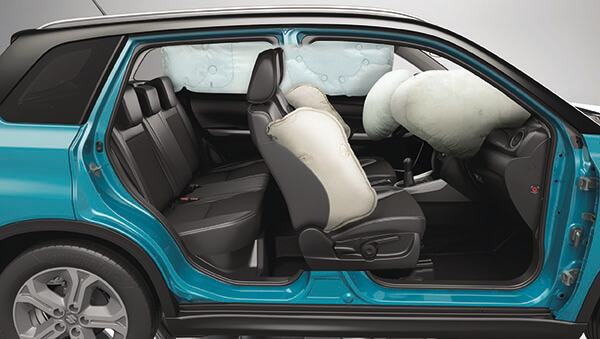 The 2020 Suzuki Vitara keeps you safe with 6 airbags
6. Suzuki Vitara 2020 Philippines: Price & Variant
7. Suzuki Vitara 2020 Philippines: Specs
Overall

Name

Suzuki Vitara GLX AT

Body Type

Dimensions

Length

4175 mm

Width

1775 mm

Height

1610 mm

Wheelbase

2500 mm

Ground Clearance

180 mm

Curb Weight

1120 kg

Number of Seats

5

Engine & Performance

Machine Type

1.6 liter M16A Inline-4

Engine Size

1586 cc

Number of Cylinders

4

Number of Valves

16

Fuel Capacity

55 liters

Transmission Category

6-Speed Automatic

Max Output

115 @ 6,000 RPM

Max Torque

156 @ 4,000 RPM

Safety Features

6 Airbags
Anti-lock Braking System w/ EBD
Hill Descent Control
Front and Rear Camera Parking Sensors
Traction Control

Other features

Front Suspension

MacPherson Strut

Rear Suspension

Torsion Bar

Front Brake

Ventilated Disc

Rear Brakes

Disc

Tire Size

215/55/R17
8. Suzuki Vitara 2020: Frequently Asked Questions
Q: Is the 2020 Suzuki Vitara fuel efficient?
The Vitara consumps an average of 8-9 km/l in moderate to heavy traffic.
Q: Will there be an all-new 2020 Suzuki Vitara anytime soon?
In February 2020, Suzuki Philippines issued a sales memo advising all of its dealers nationwide that the current GL+ and GLX variants of the Vitara would no longer be imported into the country and also reiterated that a new Vitara variant would be released soon, although no further details have been offered as of posting time. 
Q: How many engine options are there in the 2020 Suzuki Vitara?
The PH-spec Vitara is equipped with only one engine option which is 1.6-liter naturally-aspirated gasoline engine.
Q: Does the base variant 2020 Suzuki Vitara come with two-tone color scheme?
No, two-tone color scheme is only offered for top-of-the-line variant GLX.
9. Suzuki Vitara 2020 Philippines Review: Conclusion
The Suzuki Vitara 2020 offers quite an interesting argument to be on top of the Compact SUV Food Chain. Suzuki has always been the master of downsizing their vehicles, offering the same experience in its cars for a fraction of the size and price and the 2020 Suzuki Vitara is a testament to this philosophy.
If other car makers can put a halt to the gentrification of their cars, and take a page out of the Suzuki Vitara they wouldn't have to create new models to replace that car. While its traditional rivals such as the RAV4, and CRV have all moved up, the Vitara sits still, ready to dominate. Now excuse me while I get back to tinkering with the Android Head Unit, that alone makes this car so worth it.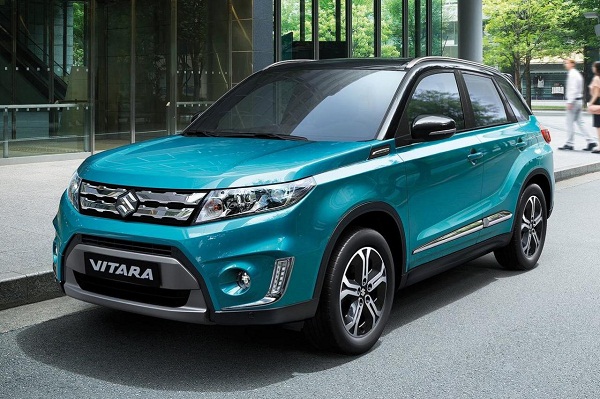 The 2020 Suzuki Vitara aims to be the ultimate Millenial-mobile
Still looking for another option? Check out our car for sale section for the list of similar models from our trusted and verified dealerships. Make sure to leave a comment down below on what you think of the 2020 Suzuki Vitara and tell us if this is your next car.


Roy Robles
Author
Recommended articles