Exterior:
2014 Suzuki Grand Vitara features a dynamic, stylish, and sleek look. The headlights' winged design and front chin contribute to the dynamicity. There is no stripe or line on the sides but to make up for that, the taillights have an elegant look. The car measures 1610mm in height and 1775mm across, with a trunk capacity of around 375 liters.
Overall, if there is one thing to take away from this Suzuki Grand Vitara 2014 review, it is that the car has a stylish look that is worth your gaze.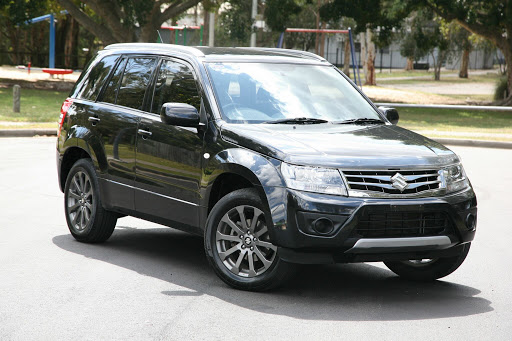 Interior:
Both the driver's seat and the steering wheel can be adjusted and the larger gear level helps with the ease of handling. However, the interior feels a bit cheap as most of what inside is made from plastic, including the dashboard.
Safety:
Safety-wise, the Euro NCAP awarded Suzuki Grand Vitara 5 stars. Every model comes with automatic emergency braking. Other features include blind-spot monitoring, lane-keeping assistance, lane departure warning, and rear cross-traffic.
Technology Features:
The SZ4 comes with a Bluetooth connection, a USB port, and a DAB radio and everything is straightforward and easy to use. The touchscreen infotainment system and an integrated sat-nav are available on the SZ5 and SZ-T only.