The mighty little 4x4 serves up more than just off-road excitement.
We'd venture so far to say that few off-roading enthusiasts are immune to the Suzuki Jimny's charms. Small in size yet big on adventure, the Jimny's petite footprint complements its agility on trails that even more sophisticated SUVs fear to tread on.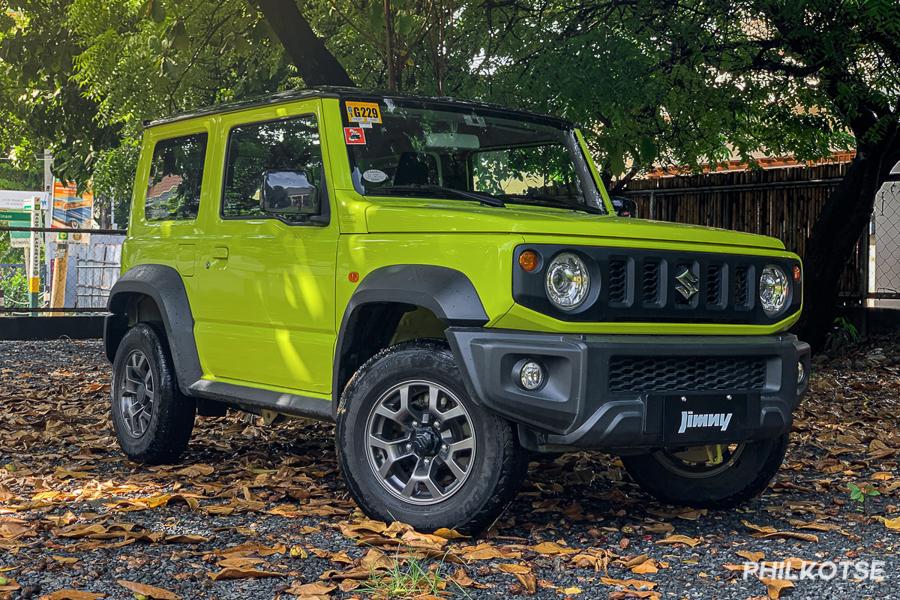 Suzuki found another use for the Jimny's compact platform
A full tank of your preferred gasoline gets the Jimny going. But don't drivers deserve their own energizing blend as well? Suzuki U.K. has the answer in the Jimny Beans, a stock Jimny converted into a mobile coffee bar. 

At first glance, it largely resembles a typical Jimny straight from the showroom, apart from the eye-catching Chiffon Ivory Pearl metallic paint job and Jimny Beans decals, all topped by a roof rendered in bluish-black hue. Even the standard body cladding has been retained, going well with the black off-road wheels.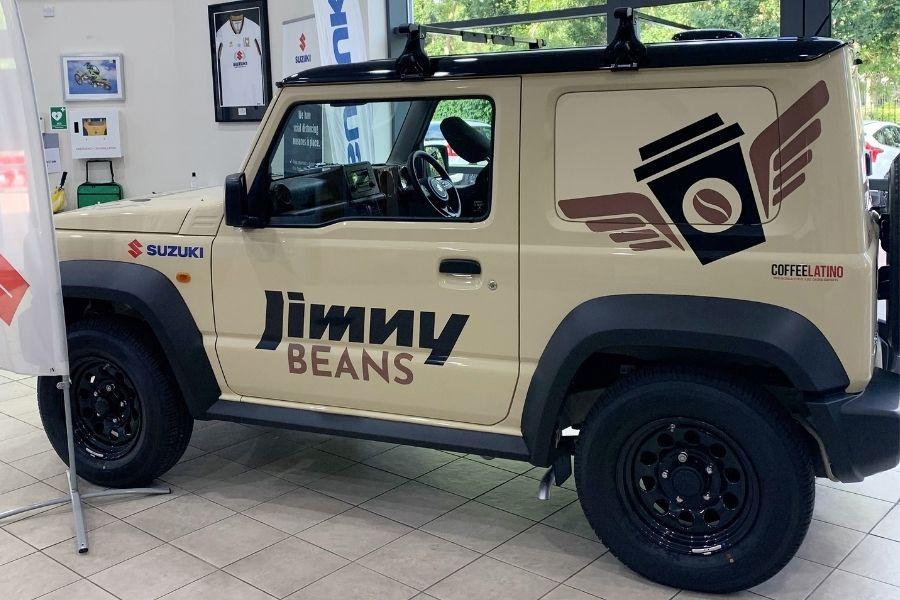 The Jimny Beans is ready to serve your favorite brew
The big difference from the stock units is apparent on the inside, with only the driver's seat retained. That's because Suzuki had to make room for a custom-fit 57-liter water tank on board, paired with a 3M filtration system. These are essential for the Fracino high-specification coffee machine mounted at the rear compartment, which comes complete with an aluminum finish for the work area and panel surrounds. 
There's also a 12-volt Waeco compact drawer refrigerator fitted on board, able to cool milk down to -2 degrees Celsius. At optimal capacity, the Jimny Beans can serve up to two specialty coffees simultaneously using the twin milk frothing units. True to British form, tea is also on the menu, with a central hot water dispenser for this very purpose.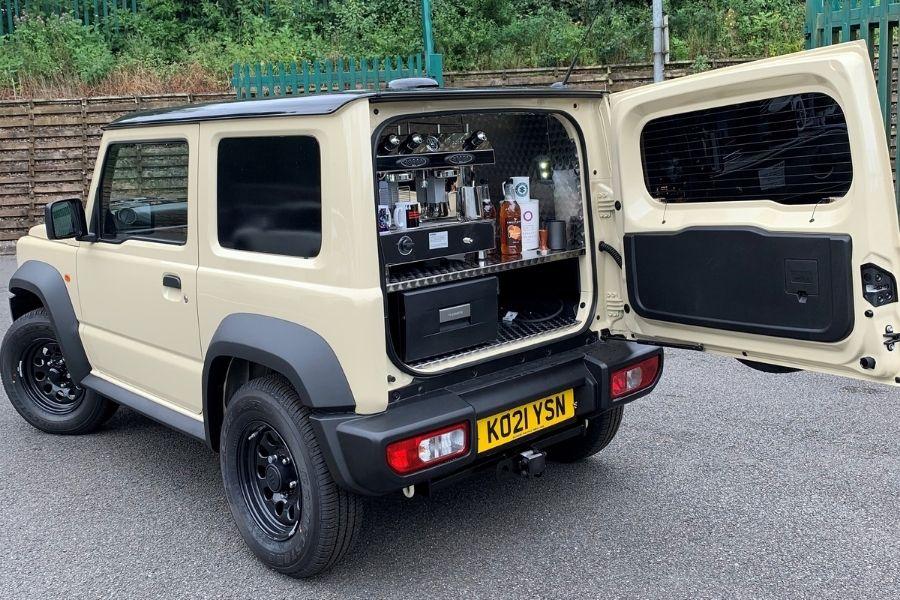 We're willing to bet that those coming back for seconds aren't doing so because of the coffee
The modifications required an LPG tank to be installed under the rear floor section, which also necessitated a custom exhaust system that relocated the tailpipe to the side. When deployed in the field, the Jimny Beans can run on either gas or mains electricity using a power inverter, even packing two additional 12-volt batteries for supplementary power. 
Before you get your hopes up at a possible production version, the Jimny Beans is a one-shot promotional model, scheduled to serve refreshments at the Southampton International Boat Show from September 10 to 20, 2021. If there are enterprising Jimny owners here with the disposable income and a love of coffee, we're waiting to see your own version of the Jimny Beans. 

Help yourself to our servings of automotive news at Philkotse.com. 
Know more about Suzuki Jimny 2021

The Jimny 2021 is one of Japanese small-car specialist Suzuki Philippines Incorporated (SPH)'s most sought-after models. Competing in a unique mini SUV segment, the Suzuki Jimny is available locally in three variants including a two-tone option. These variants have a Philippine price that ranges from PHP 1,095,000 to PHP 1,205,000, while the two-tone option gets an additional Php 10,000 exclusive for the top-of-the-line GLX trim. Across the range, a 1-5-liter K15B gasoline engine is standard which generates 101 hp and 130 Nm of torque. A 5-speed manual and a 4-speed automatic are the available transmission options. Dimensions-wise, this vehicle is 3,650 mm long (including the spare tire), 1,645 mm wide, and 1,725 mm high. One can say that the Suzuki Jimny is currently in its class of its own and has no direct rivals.
This Japanese mini SUV proved so popular that customers placed pre-orders even before its launch in 2018. The Jimny brought out different emotions from its Filipino fans, ranging from nostalgia to obsession as this fourth-generation model brings rugged good looks and superb off-road performance in a small package. Completely redesigned from the ground up, the Jimny still lingers in the hearts of Filipino car buyers.

Joseph Paolo Estabillo
Author